This academic school year, Hunter College welcomes 10 new faculty members across schools and departments, adding new breadth of scholarship and accomplishment to our distinguished faculty. The appointments mark additions in the School of Arts & Sciences and the Silberman School of Social Work.
The new appointments in the School of Arts & Sciences: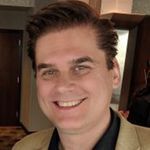 Sven Dietrich joins Hunter as Professor in the Department of Computer Science. He is a senior member of the Institute of Electrical and Electronics Engineers (IEEE), a Golden Core member of the IEEE Computer Society, and a member of the Association for Computing Machinery (ACM). In 2014, he received the Outstanding Community Service Award from the IEEE Computer Society Technical Committee on Security and Privacy. He was the program chair for the 11th conference on Detection of Intrusions and Malware & Vulnerability Assessment and a co-organizer for a Dagstuhl seminar on Network Attacks and Defenses in Software-Defined Networks in 2016.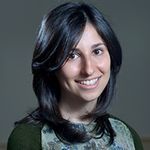 Sarah Levitan joins Hunter as Assistant Professor in the Department of Computer Science. Her research interests are in spoken language processing, which aims to teach computers to understand human speech. She is especially interested in paralinguistics, the study of non-verbal aspects of speech, which she studies using computational approaches: she creates systems that glean information about a speaker's state (e.g., emotion or deception) and traits (e.g., personality or native language) from their speech. She obtained a PhD in Computer Science from Columbia University, where she has also served as Postdoctoral Research Scientist.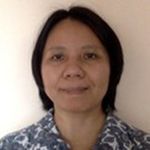 Tong Yi joins Hunter as Doctoral Lecturer in the Department of Computer Science. She is a passionate software developer who finds intuitive and efficient ways to solve problems. For eight years, she has taught core undergraduate and master's level computer science courses to traditional and non-traditional students, turning student ideas into completed projects. After earning her undergraduate degree in China, she completed her MS and PhD at Louisiana State University, and has taught at LSU, as well as Iowa Wesleyan University, the University of Iowa, the University of Georgia, and SUNY Old Westbury.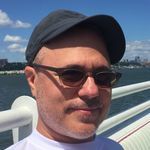 Noah L. Gelfand joins Hunter as Doctoral Lecturer in the Department of History. While studying Atlantic history at New York University, he received numerous grants and awards. He has published several articles and book chapters on Atlantic history, including "Jacob Leisler: A Life and Death in the Atlantic World, 1640-1691," in The Human Tradition in the Atlantic World, and "To Live and Trade: The Status of Sephardi Mercantile Communities in the Atlantic Word During the Seventeenth and Eighteenth Centuries," in Caribbean Jewry. He is currently working on a book about the Jewish Atlantic world in the early modern era.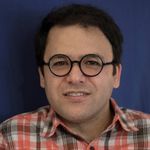 Mehdi Heris joins Hunter as Assistant Professor in the Urban Policy and Planning Department. His broad research interest is in connecting urban ecosystems and planning policies, studying how urban form regulations and planning procedures impact environmental. He is an expert in the application of geospatial sciences in urban environments and has done extensive research related to urban trees. He collaborates with city planners to develop policies regarding heat mitigation and green infrastructure. His work has been published in Landscape and Urban Planning, Journal of Planning Education and Research, Scientific Data, Remote Sensing, and Regional Studies, Regional Science.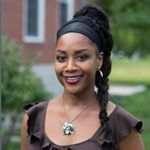 ZZ Packer joins Hunter as Distinguished Lecturer in the Creative Writing MFA Program. Her stories and non-fiction have appeared in numerous publications, including The New Yorker, The New York Times Magazine, The Guardian, Harper's, The New York Times Book Review, and 100 Years of the Best American Short Stories, published in 2016. Her collection of stories Drinking Coffee Elsewhere won the Commonwealth First Fiction Award and an ALEX Award, and it was a National Book Award 5 under 35 winner. It became a finalist for the PEN/Faulkner Award, was a New York Times Notable Book of 2004, and was selected for the Today Show Book Club by John Updike.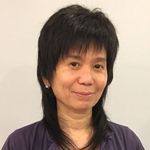 Julie H. Tay joins Hunter as Distinguished Lecturer in the Department of Classical and Oriental Studies. She is a lifelong linguist, educator, and community organizer who served as the first academic director of the New York University Master of Science program in translation. Her primary research interests include world Englishes, political economy, the new knowledge industry, critical sociolinguistics, and postcolonial/critical literary theory. She is the founder of the Mencius Society for the Arts, a non-profit arts organization devoted to the advancement of Chinese language, arts, and culture, and she is a prolific and proficient translator of Chinese-to-English.
The new appointments in the Silberman School of Social Work: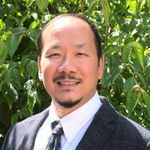 Keith Chan joins Hunter as Assistant Professor at the Silberman School of Social Work. He is a Health and Aging Policy Fellow, an Asian Resource Centers for Minority Aging Research scientist, Hartford Doctoral Fellow, and an alumnus of the Minority Fellowship Program. His work is focused on the social determinants of physical and mental health across the lifespan, in particular for Asian Americans, immigrants, older adults, and more recently, the impact of the opioid epidemic on mental health of vulnerable populations. Since 1997, he has engaged in direct practice with persons diagnosed with serious mental illness within minority and immigrant populations.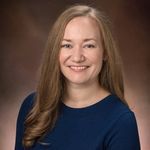 Laura Graham Holmes joins Hunter as Assistant Professor at the Silberman School of Social Work. She studies sexuality, relationships, health, and well-being for people on the autism spectrum within the contexts of family, healthcare systems, and culture. With funding from the Organization for Autism Research, she is currently conducting research on sexual and reproductive health service needs, access barriers, and facilitators via interviews with autistic adults, families, and healthcare providers and other experts. Dr. Holmes is interested in stakeholder-informed and participatory research, valid survey data and measure validation, and innovative data collection via technology.
Joshua P.H. Livingston joins Hunter as Assistant Professor at the Silberman School of Social Work. His work focuses on how young people of color can create social innovation and challenge institutional environments with placemaking, a multi-faceted approach that draws on a community's inspiration and assets to create accessible, culturally significant shared public spaces. Using the Black American barbershop as an exemplar, he draws on his experiences as a licensed Master Barber and his 17 years of practice in youth-based program development, management, and evaluation.