On 11/18/20, Hunter hosted this program as part of the Robert Seltzer Lunch Lecture Series.
During the era of the mass migration of Jews to the United States over the late 19th and early 20th centuries, the kosher food industry experienced unprecedented expansion. A key, hidden, and under-appreciated force behind this commercial growth was Jewish organized crime. Kosher food businesses often called upon Jewish gangsters to maintain industrial rules, punish commercial actors who challenged existing trade practices and to deal with union affairs.
This talk compared the role of organized crime in the kosher poultry industry and the trade in Jewish baked goods. Jewish gangsters operated differently in each of these sectors. But their notable influence in the kosher food industry conveys just how important organized crime was in the development of the Jewish ethnic economy over the years of largescale immigration to America.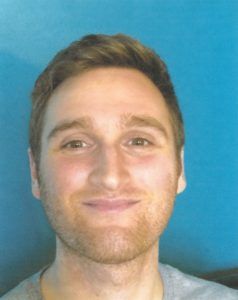 Aaron Welt is an Assistant Adjunct Professor in the Jewish Studies Department of Hunter College, where he teaches courses on American Jewish History. He received his PhD in Jewish History from NYU and is currently working on a book manuscript that explores the role of organized crime in the development of Jewish immigrant capitalism in early 20th century New York.
Watch the program below.