On 5/24/2021, Hunter hosted this public program.
Leah Garrett led a discussion of her new book X TROOP: The Secret Jewish Commandos of World War II. In this riveting history, Garrett chronicles the incredible—and largely untold—story of the German-Jewish commandos who fought in Britain's most secretive WWII special-forces unit. The author was in conversation with Hunter College history professor and author Benjamin Hett.
The men of X Troop were the real Inglorious Basterds: a secret commando unit of young Jewish refugees who were trained in counterintelligence and advanced combat to deliver decisive blows against the Nazis. Acclaimed scholar Leah Garrett draws on extensive original research, including interviews with the last surviving members of the X Troop unit. She follows this unique band of brothers from Germany to England and back again, with stops at British internment camps, the beaches of Normandy, the battlefields of Italy and Holland, and the hellscape of the Terezin concentration camp—the scene of one of the most dramatic, untold rescues of the war. For the first time, X Troop tells the astonishing story of these secret shock troops and their devastating blows against the Nazis.
"Brilliantly researched, utterly gripping history: the first full account of a remarkable group of Jewish refugees—a top-secret band of brothers—who waged war on Hitler."—Alex Kershaw, best-selling author
Leah Garrett is the Director of Jewish and Hebrew Studies at Hunter College and an award-winning author. Her book Young Lions: How Jewish Authors Reinvented the American War Novel was a finalist for the National Jewish Book Award and won the 2017 Jordan Schnitzer award for best book in Modern Jewish History. She is also the author of Journeys beyond the Pale: Yiddish Travel Writing in the Modern World and A Knight at the Opera: Heine, Wagner, Herzl, Peretz, and the Legacy of Der Tannhäuser. She has led a number of public programs at Roosevelt House.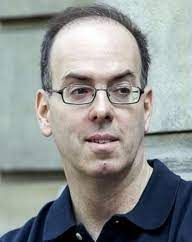 Benjamin Hett is a professor of history at Hunter College and the CUNY Graduate Center. He is the author of The Nazi Menace: Hitler, Churchill, Roosevelt, Stalin, and the Road to War; The Death of Democracy: Hitler's Rise to Power and the Downfall of the Weimar Republic; Death in the Tiergarten; Burning the Reichstag: An Investigation into the Third Reich's Enduring Mystery, which was awarded the Hans Rosenberg prize; and Crossing Hitler: The Man Who Put the Nazis on the Witness Stand, which won the Wiener Library's Fraenkel Prize and was made into a documentary film and a television drama for the BBC.
Watch the program below.