Fall 2017 Open Line
From Jennifer J. Raab, Hunter College President
Each semester, President Raab issues an "Open Line" to all students, staff and faculty at Hunter College. See the Open Line Archive.
A New Academic Year
Now that the new academic year is in full swing, I want to bring you up to date on some of the milestones of the past semester and the exciting developments we look forward to in the coming months.
All-Out Commitment for DACA Students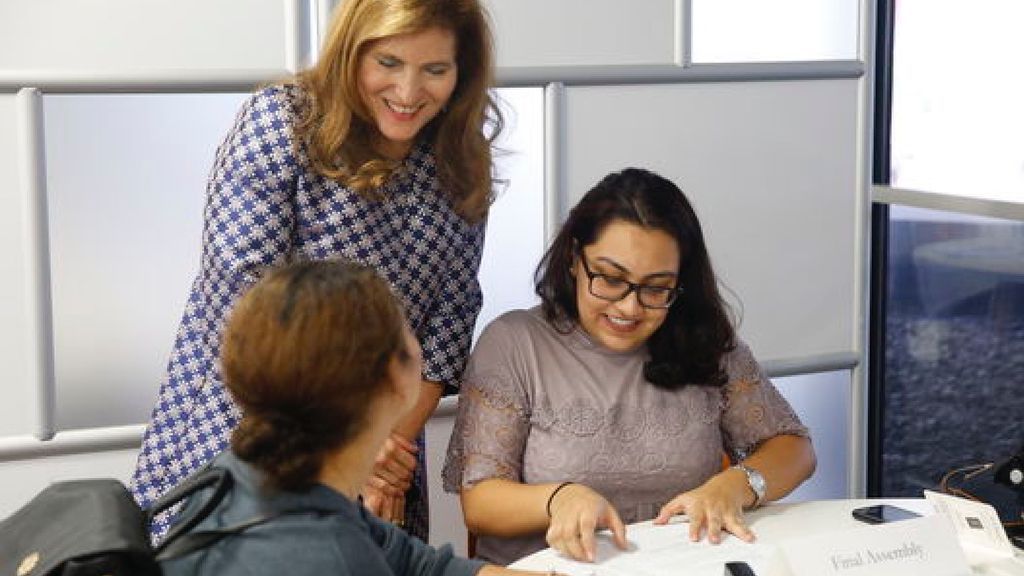 As I emphasized in my statement after the new DACA order was issued, our community is working through the Hunter College Foundation to provide counseling, legal advice, scholarships and other financial aid for our Dreamers. The Foundation made a priority of helping the students who had to renew their DACA registration before the October 5 deadline, including targeted fundraising for those who couldn't afford the nearly $500 fee. The effort was highlighted by the Daily News. Now the Foundation is working with concerned students to lobby for passage of sensible, compassionate DACA legislation. Our dedication to Hunter's Dreamers remains unshakeable.
Our Reputation Keeps Growing

The latest U.S. News rankings are out, with great news for Hunter. We've jumped from 42nd to 28th among "Best Regional Universities, North," a truly remarkable advance. We were one of only three CUNY senior colleges to make the list of "Top Publics," the only CUNY school to be included in the new "Best Colleges for Veterans" category, and second among all CUNY colleges in "Ethnic Diversity."
Princeton Review calls Hunter "one of the nation's best colleges for students seeking a superb education with great career preparation," and listed us among the 200 schools in the nation that "give you the best bang for your tuition buck."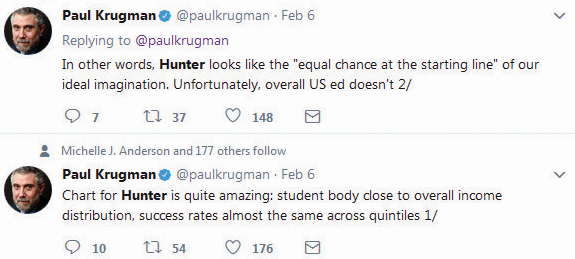 And a survey that rates schools on their graduates' ability to better their lives financially places Hunter among the nation's top 10 public colleges. That prompted New York Times columnist Paul Krugman to tweet, "Hunter looks like the 'equal chance at the starting line' of our ideal imagination."
Our School of Education's Early Childhood Education program has been named among the best in the nation by both the web site BestEducationDegrees.com and the National Council on Teacher Quality. And its undergraduate program for secondary school teachers got a "Top Tier" rating from the National Council.
The School of Social Work—which U.S. News ranks among the top 30 in the nation—received accreditation for its new BSW undergraduate program. U.S. News also ranks Hunter 20th in Fine Arts, and the online magazine Artsy lists us as one of America's top 15 art schools.
A Growing & High-Achieving Faculty
This is a banner year for our superb faculty. I am delighted to report that Hunter has surpassed all other CUNY colleges in total grant dollars. The faculty garnered nearly $55 million for research, training, and program development, an increase of almost $9 million over the previous year. We continue to be CUNY's largest grant recipient from the NIH, bringing in nearly $14 million during 2016-2017, and we're the largest recipient of NIH funding among all New York State educational institutions without a medical school. This includes six SCORE grants out of the 40 given nationally—the most for any single institution.

It's been an equally great year for faculty awards and honors. Just last week, Annie Baker of the Goldberg MFA Playwriting Program joined her colleague Branden Jacobs-Jenkins as a MacArthur "Genius" grant winner. National Book Award recipient Colum McCann of our MFA in Creative Writing faculty was inducted into the American Academy of Arts and Letters. The Chair of our Music Department, Lindemann Professor Suzanne Farrin, won the 2017 Rome Prize Fellowship. Distinguished Professor of Sociology Nancy Foner received two major awards: a Guggenheim and the 2017-18 Berlin Prize from the American Academy in Berlin. And Studio Art Professor Nari Ward won the prestigious Vilcek Prize in Fine Arts.
Great New Additions to Our Faculty
It's a source of special pride that our faculty continues to grow, despite three consecutive years of CUNY budget cuts. Twenty-seven new members joined us this term, adding to the 35 we greeted last fall. We're able to add this important new talent because of prudent budget management, supplemented by grant funding and private philanthropy.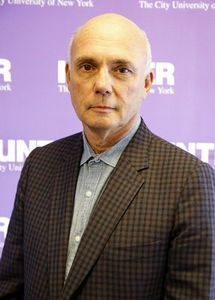 We're especially pleased to welcome three distinguished leaders in the arts. Gregory Mosher has joined us from Columbia's School of Arts as the inaugural Baker Chair of our Theatre Department. Gregory, a two-time Tony winner, is one of the most admired figures in the American theater, so this is exciting news. He has already brought Alec Baldwin to campus.
Carol Walker, a much-honored dance professional who was most recently Dean of Dance at Purchase College, is the new Interim Chair of the Dance Department. Working with Gregory, Carol, and their arts colleagues, will be Hunter's first Associate Provost of the Arts, Bruce Payne, whose impressive CV includes teaching cultural policy at Duke, directing the graduate program in arts administration at Baruch College, and serving as President of the Shelly & Donald Rubin Foundation.
We're also delighted to welcome Dr. Daniel Ortiz, who was most recently Dean of Libraries at the University of Massachusetts, Boston, as the new Dean of Hunter Libraries and Chief Librarian. We're grateful to the search committee and its chair, Professor Christa Acampora, for conducting the nationwide talent hunt that identified Dan as our choice.
At the same time we welcome Dr. Ortiz, the Hunter community mourns the loss of our former Chief Librarian, Dan Cherubin, who died last month after a battle with cancer. Dan's creativity and innovative leadership helped transform the Hunter libraries.
Student Achievements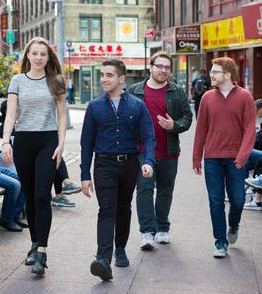 One key measure of Hunter's success is student achievement, and we continue to build on our already impressive record. We are so proud that for the first time, a Hunter student was selected as a Marshall Scholar this past year. With eight Hunter students offered Fulbrights, the State Department has officially designated Hunter one of the nation's Top Fulbright Producers.
Three seniors and four recent Hunter graduates won National Science Foundation Fellowships. Our Chinese Flagship Program was renewed by the National Security Education Program, and two of its star students were awarded Gilman Scholarships for study abroad.  And four undergraduates received Boren Scholarships from the National Security Education Program.
Our new Office of Prestigious Scholarships played a crucial role in advising students on applying for these awards. As the Office gears up for a new year, we encourage all faculty to reach out to Dr. Stephen Lassonde to recommend students. And, of course, interested students should also contact Dr. Lassonde for information on these prestigious opportunities.
Our Growing Campus
One of the most exciting of our current construction projects is the new Student Union on the 2nd floor of Thomas Hunter Hall. This is a major development for our commuter college, since it responds to the strong desire students have expressed for a place that lets them remain on campus all day – a place where they can relax, see friends, hold club meetings and enjoy college life. Among the attractions will be new work spaces for college government and student publications. Generous contributions from the Student Government and the Hunter Foundation Board help make all this possible.
Yet another major addition is the new Multifaith Center on the 4th floor of Thomas Hunter North. In the past, student faith-based groups were scattered throughout the building. Now we are bringing them together to foster mutual respect, cooperation and understanding in a unified space that will include chaplain offices and a large, non-denominational celebration room. The Hunter community is invited to attend the dedication ceremony on November 9.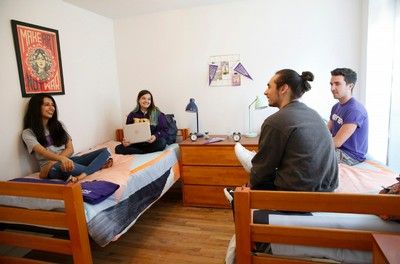 Our new dormitory on 79th Street between First and Second Avenues is a major breakthrough for student housing, especially given the difficulties of obtaining residential space on the Upper East Side. The apartment-style living quarters – which are already home to some 150 residents—add to our dorms on the Brookdale campus, 92nd Street and 97th Street.  Click here to find out more about these options.
The 68th Street campus is getting some much-needed infrastructure improvements this season, including new roofs on the East and North Buildings, new heating and air conditioning systems in the North Building and Thomas Hunter Hall, and a major elevator upgrade in the North Building.  At the street level, we'll see a major refurbishing of the West Plaza and a new entry for the Kaye Playhouse.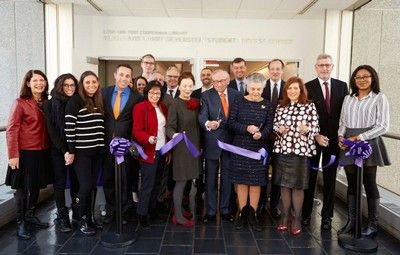 In March, we cut ribbons on the 6th and 7th floors of the Cooperman Library, the latest phase of our $45 million privately funded modernization project. Now we look forward to the transformation of the 5th floor, including new student study spaces, learning studios, and a Faculty Resource Center.
Thanks to the Master Plan Committee, we have a strong set of principles to guide our long-term vision for the 68th Street campus. Among the key elements are plans to continue modernizing the Cooperman Library and Baker Theatre Building, and to create a re-imagined, multipurpose auditorium.
Special Events to Watch For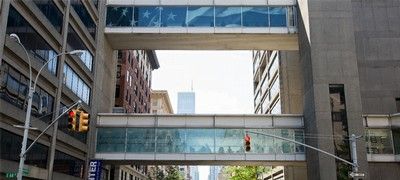 We're delighted that in collaboration with the Hunter Art Galleries and Art Department, legendary conceptual artist Robert Longo has installed works on two of our sky bridges. Longo will deliver the Zabar Visiting Artist Lecture at Roosevelt House on Oct. 18, so please check the public calendar for details.
Roosevelt House Director Harold Holzer—who was just honored with the 2017 Empire State History Award—continues to line up a great schedule of events. Among them, a talk on Oct. 24 by actress and activist Jane Fonda on women workers, particularly those in low-wage occupations, and the obstacles they continue to face. Click here to RSVP. Future programs include presidential historian Robert Dallek discussing his new biography of FDR on November 14, and Samuel (Gridlock Sam) Schwartz speaking on the latest congestion pricing proposals on November 27.
The Distinguished Writers lecture series continues to attract major authors, including Man Booker Prize winner Marlon James, who will join us on November 7 in the West Building's 8th floor faculty dining room to discuss his latest work. To RSVP, please email spevents@hunter.cuny.edu.
Be sure to follow all the exciting things happening at Hunter on the Hunter website; our Twitter feeds @Hunter_College and @HunterPresident; Instagram accounts @HunterCollege and @HunterPresident; Facebook;  Flickr; our interactive events calendar, and campus video screens. And feel free to contact me (president@hunter.cuny.edu) with any comments or questions.
My best wishes for another productive semester.
Jennifer J. Raab
President