Fall 2020 Open Line
From Jennifer J. Raab, Hunter College President
Each semester, President Raab issues an "Open Line" to all students, staff and faculty at Hunter College. See the Open Line Archive.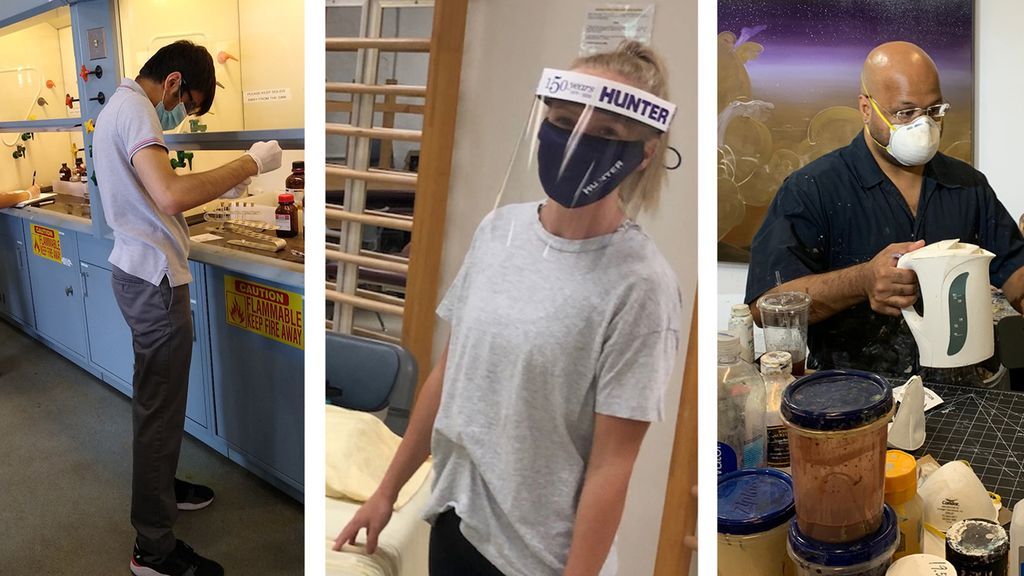 Welcome back for the 2020-21 academic year. As we mark this new beginning, I want to thank the Hunter community for coming together during this challenging time and positioning us for a productive year ahead.
The beginning of this semester follows a successful summer. We are grateful to faculty who dedicated their time to becoming the best online instructors possible by attending training sessions and familiarizing themselves with online teaching platforms. We are equally proud of our students for their commitment to learning at a time of unprecedented challenges. They answered our call to make every day count and accelerated their pace to graduation by taking summer classes.
And we are grateful to the Hunter community for generously supporting our student initiatives, making it possible to direct $1.1 million to summer scholarships. Those scholarships and the hard work and support of our faculty helped bring about a dramatic increase of 39% in our summer undergraduate enrollment.
Our transition to the fall semester has gone smoothly because of the efforts of our faculty, staff, and administration. Having moved the majority of our classes online, we continue to make necessary technology available to faculty, including tools to deliver online courses, and students, with loans of laptops and hotspots. And, as you all know, 10% of classes and select student services are now offered on campus, subject to strict safety protocols. Our students in science, health professions, and art are already learning and working safely on campus.
We want to remind students that study spaces are available on campus on the 6th and 7th floors of the Cooperman Library and that applications to reside at the Brookdale Dorm continue to be accepted. Our priority is providing our students with the resources they need to succeed, and we remain focused on raising funds to help those facing financial difficulties in light of the pandemic.
Celebrating Hunter's Successes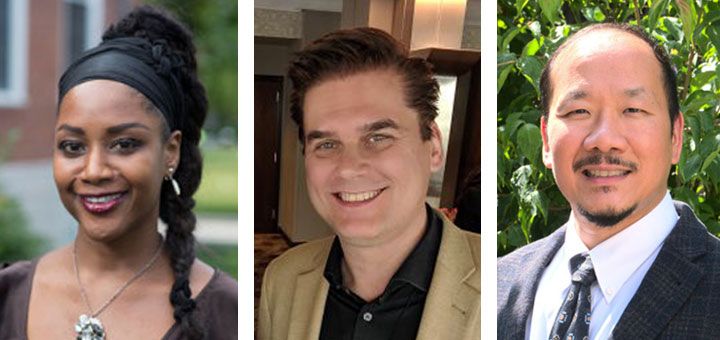 We are delighted that, despite these challenging times, we have been able to add 10 new members to our outstanding faculty. The diversity of their backgrounds and their wide-ranging scholarly achievements will further raise Hunter's reputation. Among them are ZZ Packer, an award-winning fiction writer who will teach in our Creative Writing Program; Dr. Sven Dietrich, a cybersecurity researcher who will join the Computer Science Department; and Dr. Keith Chan, who researches mental health disparities among Asian populations and is joining the Silberman School of Social Work. Please give all our new colleagues a very warm Hunter welcome.
The excellence of Hunter's faculty is reflected in our ability to generate research funding. For the third year in a row, Hunter surpassed all other CUNY colleges in securing grants and awards—a total of $68 million during 2019-20. We are proud that during this time many of our scientists have pivoted to conducting research related to COVID. For example, Elizabeth Cohn, Hunter's Rudin Professor of Nursing and our Associate Provost for Research, received funding from the Robert Wood Johnson Foundation for her Community COVID Collaborative to help the vulnerable communities of Harlem and Washington Heights recover and prepare for the next wave of the virus. And Sarit Golub received funding to focus on improving patient outcomes following the rapid shift to telemedicine resulting from COVID.
Hunter's reputation as an institution that offers students a rigorous educational experience is thriving. Because of that reputation, the increase we saw in summer enrollments extended into the fall with the entry of freshmen, transfers, and graduate students significantly higher than the fall of 2019.
The strong progress at Hunter is reflected in our significant increase in U.S. News & World Report's rankings for 2021. We climbed six places from 23rd to 17th among the Best Regional Universities-North. That represents a move of 25 places in just four years! It's an extraordinary achievement for which the entire Hunter community can take enormous pride. Hunter was also a standout in ranking subcategories among schools in our region, placing 5th among Top Public Schools, 3rd in Social Mobility, and 7th as a Best College for Veterans, as well as registering the 5th highest score for Ethnic Diversity.
Leadership Transitions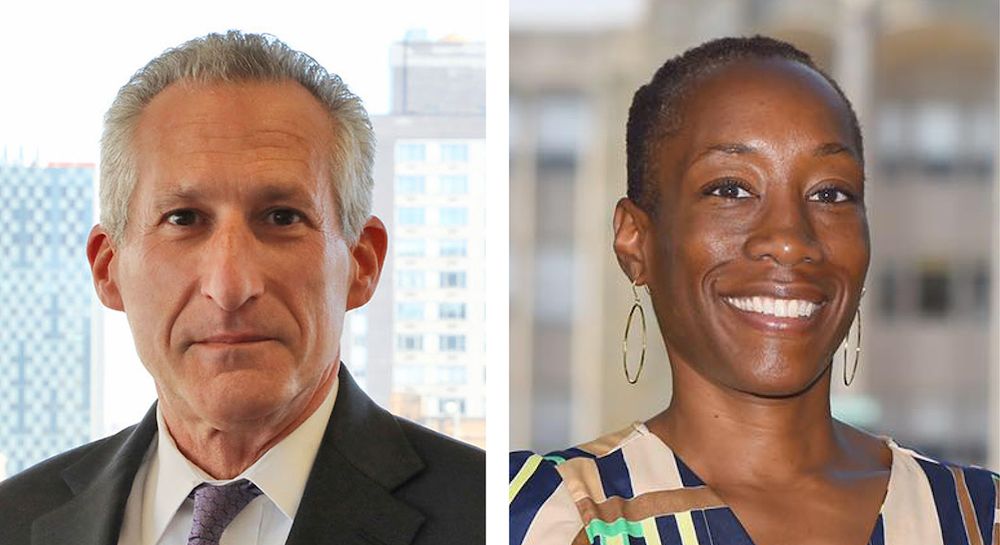 At the end of October, our highly respected Provost Lon Kaufman will end his official service at Hunter. We are grateful for everything Lon has accomplished during his five years of academic leadership. Without question, our success in generating research funding is a tribute to his impact, as are the increased diversity of newly hired faculty and our successful reaccreditation by the Middle States Commission on Higher Education. Our thanks go to Lon for deferring his retirement to support the College's transition to online learning during the COVID pandemic.  Along with our warmest appreciation for his dedicated service to Hunter, we wish him a meaningful and joy-filled retirement.
We are very fortunate that Dr. Valeda Dent, whom we welcomed back to Hunter in August as our Acting Vice President for Student Success & Learning Innovation, has agreed to serve as Acting Provost until we can complete a formal search. The newly created position she had just assumed encompasses many of the responsibilities formerly in the Provost's portfolio, which will facilitate a smooth transition. Dr. Dent knows Hunter well. Raised in Queens, she completed her undergraduate studies at Hunter as a Film and Media major (BA '90) and later served as a faculty member in our library. Most recently, she was Dean and University Librarian at St. John's, and her extensive academic and administrative experience—including posts with Uganda's Martyrs University, Oxford, Rutgers, and the University of Michigan—make her uniquely qualified to serve her alma mater. We couldn't be happier she's come home. Please join me in welcoming Valeda as our new Acting Provost.
Dr. Dent will be supported by an outstanding team in the Provost's Office that includes Associate Provosts Jennifer Tuten, Michael Steiper, and Elizabeth Cohn. Dr. Lilliam Barrios-Paoli, who currently serves as Senior Advisor to the President, will also serve in the role of Associate Provost. Dr. Barrios-Paoli is a longtime adjunct professor in our Urban Policy and Leadership Department with an extraordinary record in public service as Deputy Mayor for Health and Human Services and Commissioner of four city agencies. We are also grateful that Lon has agreed to answer calls, emails, and questions through the end of the year to assist us during this transition period. We will have many opportunities, hopefully some in person, to celebrate Provost Kaufman's contributions to our community. Today, let us all say a loud, virtual "thank you."
Advancing Racial Equity
Dr. Dent has also agreed to co-chair, along with Dean John Rose, the new Presidential Task Force to Advance Racial Equity. Throughout its 150 years, Hunter has sought to create a more inclusive learning environment. Now we are strengthening that commitment by launching this dedicated task force. As outlined in prior communications, the task force will examine Hunter's policies and practices to ensure they reflect our values of diversity, inclusion, and racial equity. The task force, which will hold its first meeting this week, will work through seven committees: Admissions and Recruitment, Anti-Racism Training, Student Support and Pipeline Programs, Curricular Enhancements, Public Programs and Conversations, Research and Public Scholarship, and Hunter College Campus Schools. Individuals interested in serving on one of the committees can contact us here.
A Public Program Series for Our Times
One of the initiatives that emerged as we were forming the task force is our series of virtual events, "Speaking of Justice: Race, Racism, and Reform." During the summer, the series held weekly events featuring faculty, scholars, and activists who spoke on topics such as protest movements and monuments and symbols. We also organized a panel of Hunter alumni who have devoted their careers to social justice and racial equity. If you were unable to attend the programs, you are invited to view them online. The series will resume in the coming weeks, taking on topics like voting rights, criminal justice, and police reform. As was the case during the summer, each of the programs will be followed by breakout discussion groups where faculty, staff and students can engage with one another.
A Book for All to Read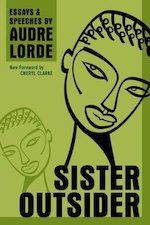 Over the summer, one of the task force committees of faculty and staff worked to identify a book for the Hunter community that speaks to the impact of racism and encourages reflection, discussion, and action. We are pleased to announce the selection of Sister Outsider, a collection of essays and speeches by Hunter alumna Audre Lorde. Best known for her powerful prose and poetry that expose the injustices of racism, sexism, and homophobia, Lorde, who died in 1992, had served as Chair and Professor in Hunter's Department of English. All members of the Hunter community are encouraged to participate in this Community Read. For more information about downloading your copy, please visit our website, and please continue to visit this web page to learn about upcoming community conversations and programs.
Living Our Motto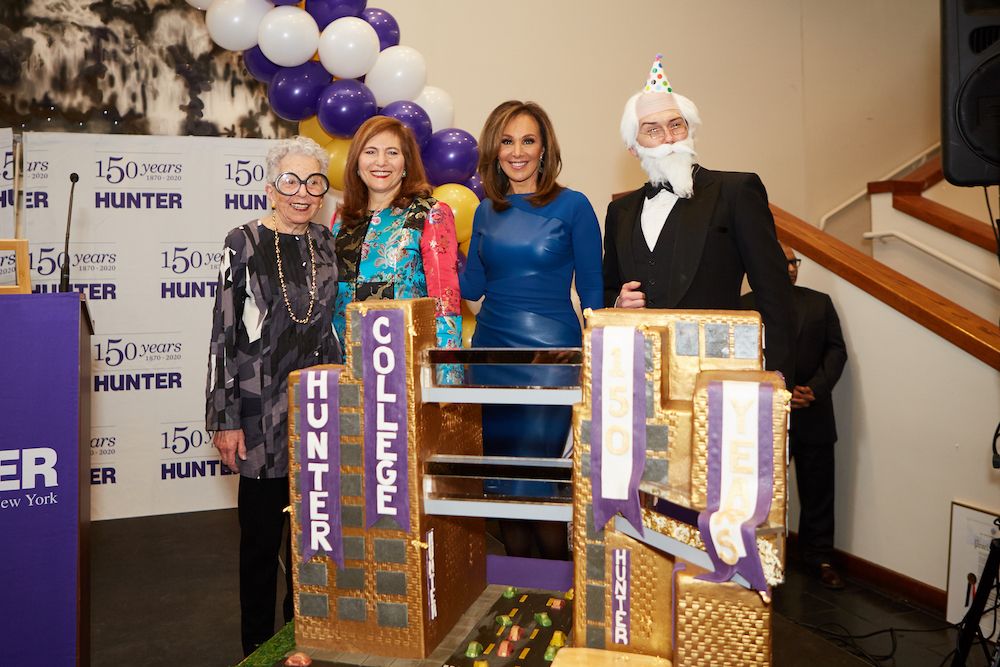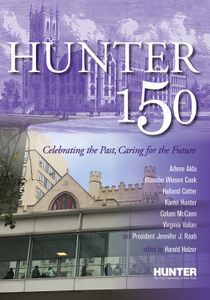 Before the campus was closed because of the pandemic, we had begun celebrating Hunter's 150th anniversary  with a series of very special events. We were joined by local news anchor Rosanna Scotto, legendary alumna Sylvia Weinstock who designed a cake in the shape of Hunter College, and our "time-traveling" founder, Thomas Hunter. Even though we had to postpone the remaining scheduled events, we are still moving ahead with a signature project, a book documenting Hunter's proud history. Underwritten by dedicated Hunter supporters, it includes chapters by outstanding faculty members, like Film and Media Studies Professor Karen Hunter on African American women at Hunter, and distinguished alumni, like New York Times co-chief art critic Holland Cotter (MA '88) on Hunter's leadership in the arts. Please send us an email if you would like to be informed when the book is available.
As we celebrate our extraordinary history as a transformational education institution, we continue to have great vision for the future. I ask us all to keep Hunter's motto—Mihi Cura Futuri (The Care of the Future Is Mine)—uppermost in mind as we rise to meet the challenges of our time.
Despite the difficulties stemming from the pandemic, I remain inspired by the commitment, tenacity, and dedication to learning of all our extraordinary faculty, staff, and students. Hunter has been strong for 150 years and will remain strong, continuing to come together and move forward as a unified and resourceful community.
With best wishes for a productive semester and deep appreciation for all you do for Hunter,
Jennifer J. Raab