Winter 2019 Open Line
From Jennifer J. Raab, Hunter College President
Each semester, President Raab issues an "Open Line" to all students, staff and faculty at Hunter College. See the Open Line Archive.
Welcome back for the start of another great Hunter semester!
We start the New Year with good news: Forbes has named us one of America's top 100 public colleges. This comes in the wake of several other accolades, including US News raising our national ranking 14 places in the last two years and The Princeton Review calling us "the crown jewel of the CUNY system." We were also just named, once again, to The Princeton Review's list of "Best Value" colleges. Our superb faculty, wonderful students and dedicated staff deserve the credit for Hunter's rising stature, so congratulations to everyone.
More National Student Honors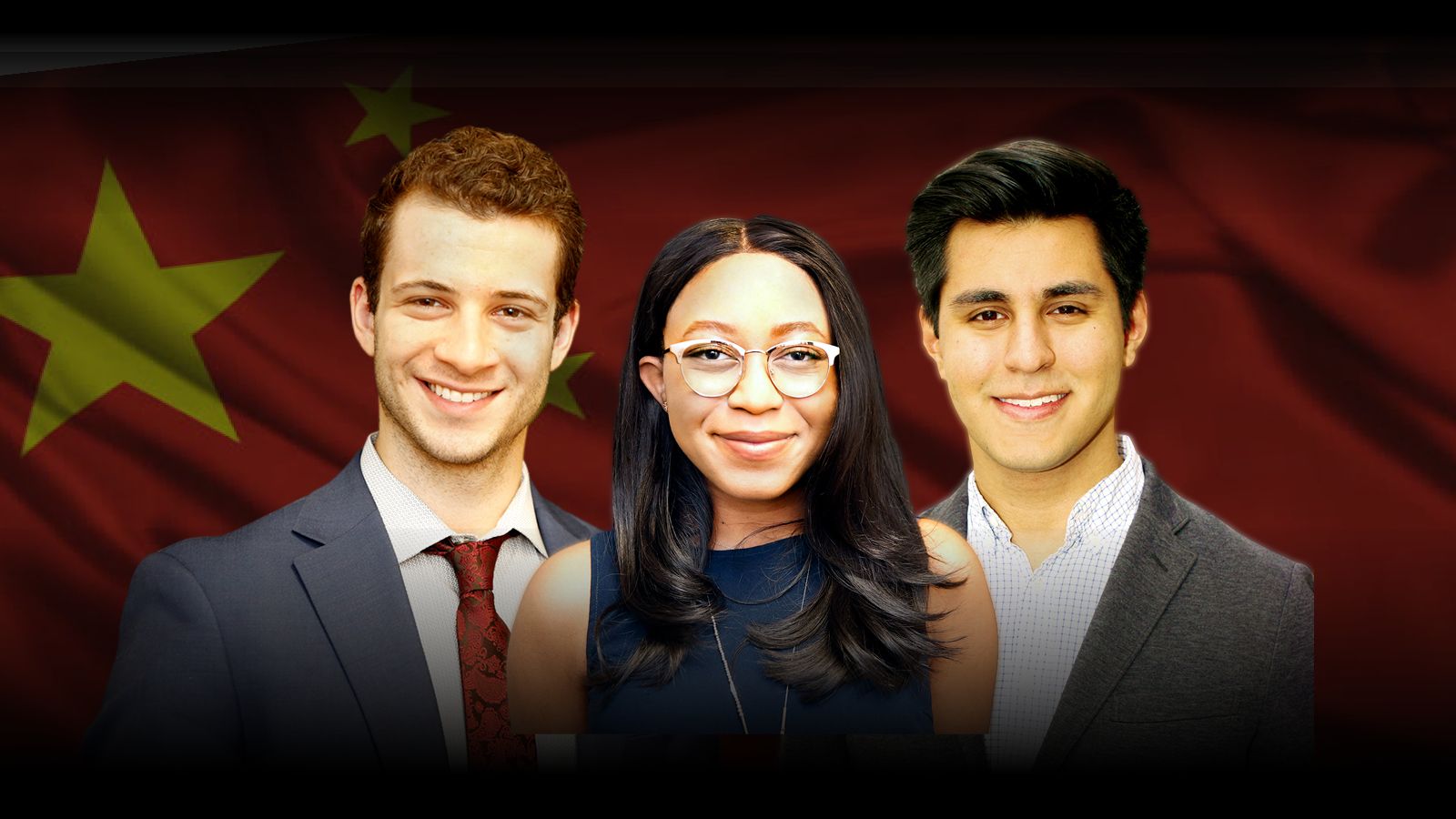 Our students continue to win major awards. In the most recent "first" for Hunter, three have won prestigious — and intensely competitive — Schwarzman Scholarships: Elliot David '19, whose public service ranges from Israeli Army paratrooper to intern with the U.S. Energy Department; Joy Nuga '17, the daughter of Nigerian immigrants who is employing the cybersecurity skills she learned at Hunter as a risk analyst for Goldman Sachs; and Christopher Sperrazza '19, whose student activism earned him a job at City Hall. Now they're on their way to an all-expenses-paid graduate year in Beijing.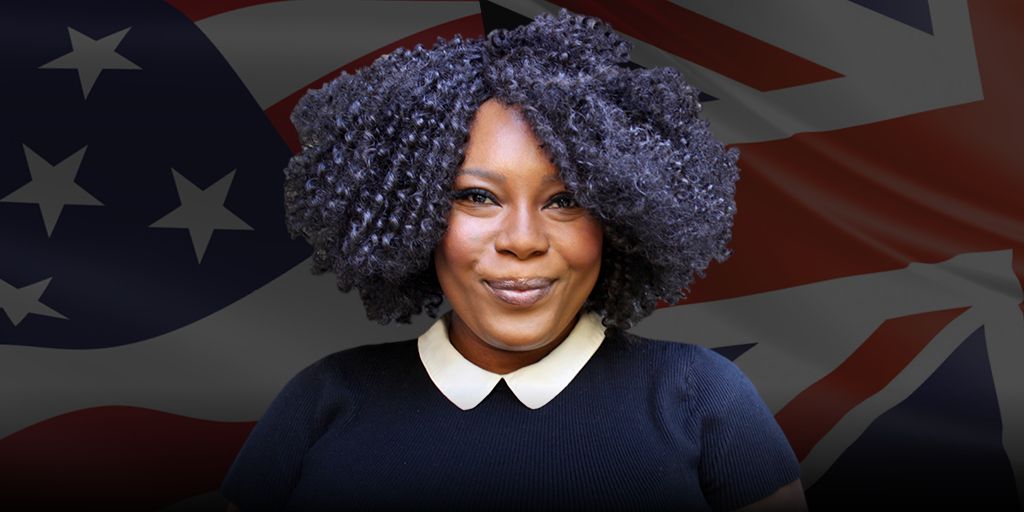 That breakthrough came shortly after Gabriella Cook-Francis '17 was announced as the winner of our second Marshall Scholarship for graduate study at Oxford, and Safia Mahjebin '19 won our second Truman Scholarship. All these achievements follow last year's first Rhodes Scholarship and second Luce. NY1 recently celebrated the impact of our Office of Prestigious Scholarships (OPS) in opening doors of opportunity for Hunter students, calling it one of the biggest and best education stories of 2018. To get expert help applying for prestigious academic awards, Hunter students and graduates should contact OPS at (212) 396-6910 or ops@hunter.cuny.edu.
Once Again, the Faculty Excels
Our faculty is on its own winning streak, having surpassed their colleagues at all other CUNY schools in total research grants awarded during the past academic year. We're building on that record with a $13.5 million grant from the National Cancer Institute to Hunter in partnership with Temple University. The grant will support one of the largest science undertakings in Hunter's history: Improving cancer care for underserved populations in the New York-Philadelphia corridor. Congratulations to Biology Professor Olorunseun Ogunwobi who will lead a team of investigators drawn from all Hunter schools and multiple academic departments.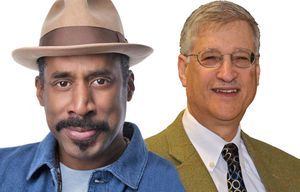 We're delighted that Nari Ward '91 and Steven Greenbaum have been named CUNY Distinguished Professors. Nari, a visual artist in our Studio Art Program, recently won the Vilcek Prize, a $100,000 award that honors immigrants who have made outstanding contributions in the arts. Steve, a 2015 Jefferson Science Fellow, is a member of our Physics faculty and an internationally recognized leader in the electrical-energy-storage field. He also has been honored by the National Science Foundation with its Presidential Award for Excellence in Science, Mathematics and Engineering Mentoring.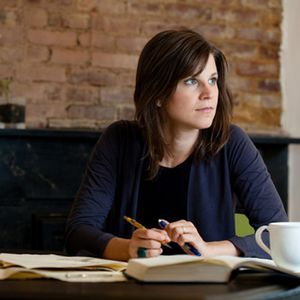 Congratulations to Rome Prize winner Suzanne Farrin, Frayda B. Lindemann Professor and Chair of our Music Department: Farrin's recording of "Dolce la Morte," her opera based on Michelangelo's love poems, was hailed by The New Yorker as one of the best of 2018. And we're proud that Julie Ault '95, who was back with us recently as a Zabar Visiting Artist, is the fourth member of the Hunter community in four years to win a MacArthur "genius" grant.
Faculty from our professional schools were also recognized for their extraordinary contributions to their fields and our city. Mimi Abramovitz, the Bertha Capen Reynolds Professor of Social Policy at the Silberman School of Social Work, was honored with the prestigious Significant Lifetime Achievement in Social Work Education Award from the Council on Social Work Education. The Hunter College School of Nursing received the 2018 Nursing Champion Award from NYC Health + Hospitals, celebrating its leading role in preparing students to meet the challenges facing the nursing profession today. We were also thrilled to see our early-childhood-education program recognized among the 25 best in the nation.
These are just a few examples of the impressive accomplishments our faculty achieved over the past few months. Congratulations!
A New General Counsel Comes Aboard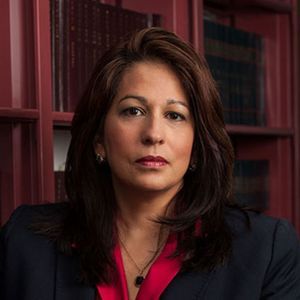 We are pleased to welcome Carol Robles-Román as Hunter's new General Counsel and Dean of Faculty. Carol brings an unparalleled knowledge of city affairs, CUNY governance and human rights to this crucial position, having served as New York's Deputy Mayor for Legal Affairs for 12 years, as a CUNY Trustee for 14 years, and most recently as CEO of the Fund for Women's Equality. Please join me in welcoming her. And our thanks and best wishes go to Laura Hertzog, who, after doing a superb job as Hunter's chief lawyer, is moving to William Paterson University in New Jersey to be closer to her home and family.
Our Middle States Accreditation Advances
Under the leadership of Provost Lon Kaufman, we continue to engage in the self-study that reaccreditation always involves. In November, we welcomed Brian Rose, Vice President for Student Affairs at Binghamton University and Chair of the Middle States Evaluation Team. I want to thank everyone who took time out of their busy schedules to meet Brian and ensure that this process gets off to a successful start. We are now preparing for a visit from the full Middle States Evaluation Team in mid-April, which will provide another opportunity for faculty, students and staff to share their perspectives. I encourage everyone to get involved in this important process by visiting Hunter's Middle States webpage to read and comment on the latest draft report. This is our opportunity to reflect on our accomplishments and think about how to build on them, so the input of the entire Hunter community is invaluable.
A Major New Grant for the Humanities
We're delighted that the Andrew W. Mellon Foundation has awarded us $750,000 to create a new undergraduate program for advanced research in the public humanities. The grant is yet another vote of confidence from the Mellon Foundation, which is already a generous supporter of our groundbreaking Arts Across the Curriculum initiative as well as the Hunter Mellon Fellowship in the Arts, which supports underrepresented minority students pursuing careers in the arts.
New York's Leading Public College for the Arts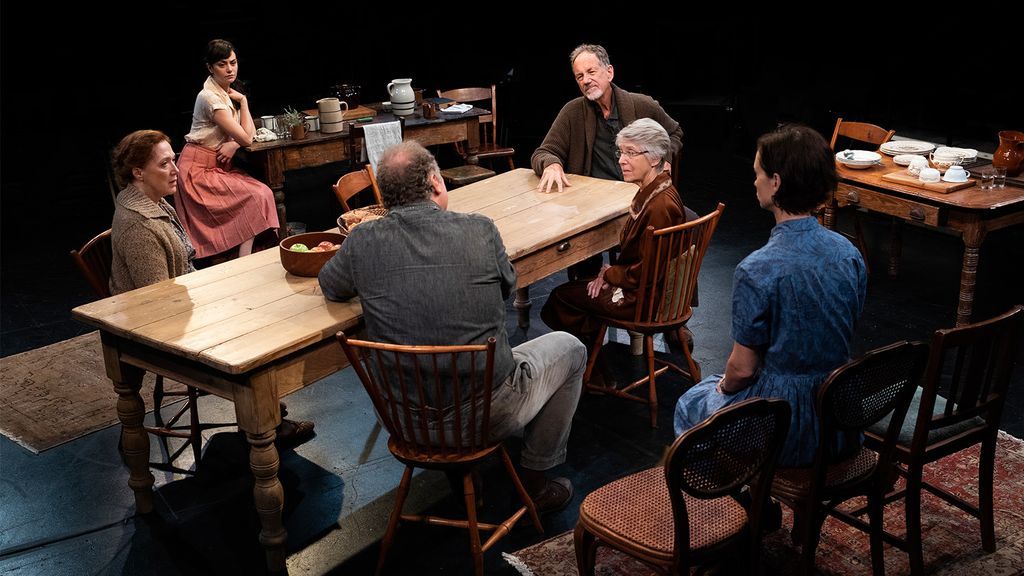 Our Theatre Department is flourishing in its new home, the Baker Building, and Chair Gregory Mosher's Hunter Theater Project got off to a spectacular start with its inaugural production of "Uncle Vanya," which two New York Times reviewers named among the year's best (Read the New York Times story). As the Times itself noted, its drama critics rarely see eye to eye, so that's quite a coup.
We're pleased that Dance/NYC, a consortium of the city's top dance companies, is bringing its 2019 Symposium to our campus Feb. 22–23. One reason Dance/NYC chose Hunter for this annual event is our outstanding dance facilities and performance spaces — another leap forward for the only CUNY college to have a full-fledged Dance Department.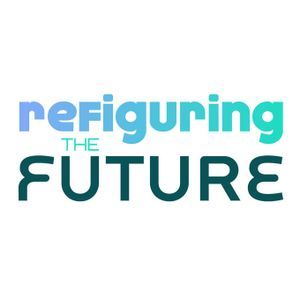 On February 8, we'll open a new exhibition — "Refiguring the Future" — at our 205 Hudson Gallery. Organized with Eyebeam and the REFRESH Collective, the exhibition features 18 contemporary artists from underrepresented communities whose work helps us envision a more inclusive tomorrow. The exhibit kicks off with an exciting two-day conference at The Kaye Playhouse that is open to the entire Hunter community.
Our Certificate Program in Arts Management, an interdisciplinary initiative to train the future leaders of the New York arts world, is up and running. The program capitalizes on our location in the world capital for the arts, giving students an unparalleled opportunity to learn from executives of some of the nation's greatest cultural organizations. Classes cover everything from business law to arts marketing, and students are placed in career-building internships.
These are just some of the reasons Hunter has emerged as New York's leading public college for the arts.
Campus Improvements Continue
As part of our constant renewal and modernization of the campus, we've just completed new research labs in Chemistry, Medical Lab Sciences and Psychology. The yearlong upgrade of the North Building elevators continues, and we thank you for your patience as we complete that vitally important project. Work on the new and greatly expanded Student Union is entering its final stages, with the ribbon-cutting expected next fall. Among the upcoming projects is an upgrade to the Kaye Playhouse entrance, including a new canopy, doors and lighting. We're also looking forward to beginning much-needed renovations and waterproofing upgrades on the West Plaza.
Celebrating History and Making Some of Our Own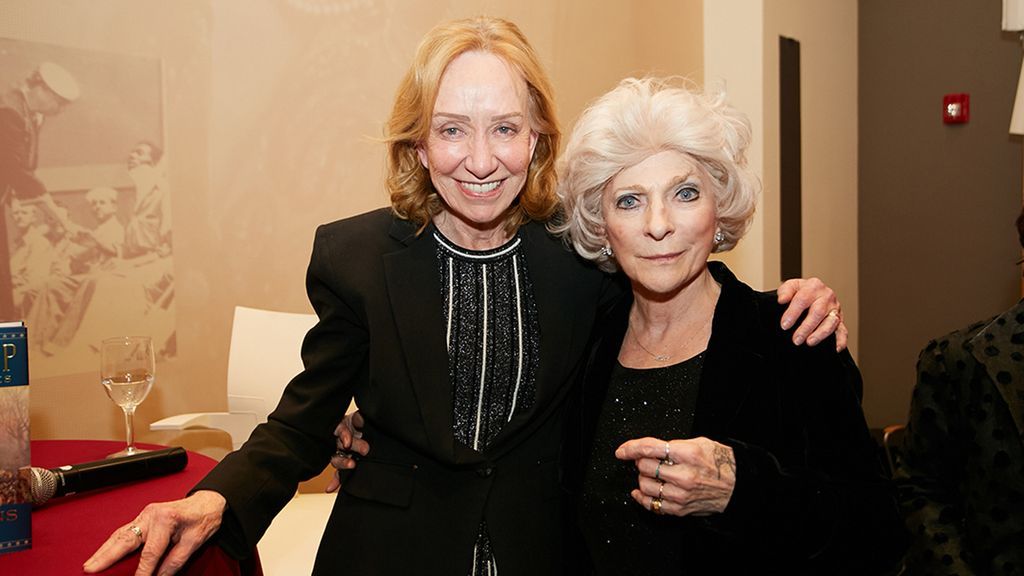 It was an honor to mark the 75th anniversary of Roosevelt House as a part of Hunter in a celebration attended by leading journalists, historians and Roosevelt biographers (Read the Times story). Among the guests were James Polshek, the acclaimed architect who remodeled the House so beautifully; legendary singer Judy Collins; and Pulitzer Prize winner Doris Kearns Goodwin, who explored presidential leadership in conversation with Director Harold Holzer.
When we dedicated it in 1943, Roosevelt House was home to the nation's first student interfaith center. After the House was shuttered in 1992, the center was closed and students from the three faiths represented there were scattered to other campus spaces. We're enormously proud they're reunited in the splendid new Multifaith Center in Thomas Hunter Hall that's a magnet for students not just of three faiths, but now six.
We are also pleased to welcome Dr. Denis Mukwege, co-winner of the 2018 Nobel Peace Prize, as a Visiting Fellow at Roosevelt House this winter. Dr. Mukwege is a world-renowned gynecologist and human rights activist from east Congo who has become the world's leading specialist in treating victims of wartime sexual violence. Please keep an eye on the Roosevelt House website for news about upcoming programs with Dr. Mukwege.
A More User-Friendly Website for the Hunter Community
In keeping with our Strategic Goal of improving communications, we've just launched the first phase of a major upgrade to the Hunter website. The new site is being built with WordPress, a flexible content management system that will ensure the site is fully accessible and mobile friendly. The work is being done in stages, with the first changes — redesigned landing and "About" pages — now live. We know that this is a big change, so please contact our Communications team with any questions or comments at website_feedback@hunter.cuny.edu. We'll also be reaching out to schools and departments in the coming months to assess their needs and help move their pages onto the new platform, with training and support to ensure the websites are easy to maintain.
Upcoming Events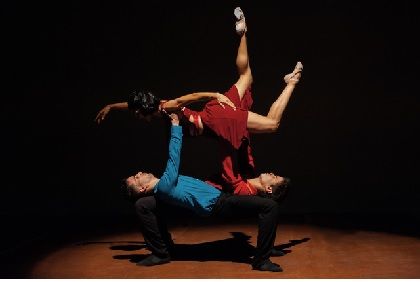 Among the many exciting events we're hosting this semester is a performance by Ballet Contemporáneo de Camagüey, under the artistic direction of Pedro Ruiz, a renowned Cuban-American choreographer and Hunter's Arnhold Artist in Residence. We encourage you to join us at the March 13 performance. Free tickets are available for students, and discounted tickets are available for faculty and staff.
Later this spring, the Hunter Theater Project will welcome Isabella Rossellini for a production of her acclaimed "Link Link Circus." The performance, which draws on Rossellini's experience studying animal behavior and conservation here at Hunter, will take place from April 18–28. Keep an eye on the Hunter website for more details and ticket information.
Best wishes for a successful, productive semester.
Jennifer J. Raab
President
As always, you can keep up with all the exciting things happening on campus by following our Twitter feeds @Hunter_College and @HunterPresident, the Hunter website, our Instagram accounts @HunterCollege and @HunterPresident, Facebook, Flickr, our interactive events calendar, and campus screens. And feel free to contact me (president@hunter.cuny.edu) with any comments or questions.