Winter 2022 Open Line
From Jennifer J. Raab, Hunter College President
Each semester, President Raab issues an "Open Line" to all students, staff and faculty at Hunter College. See the Open Line Archive.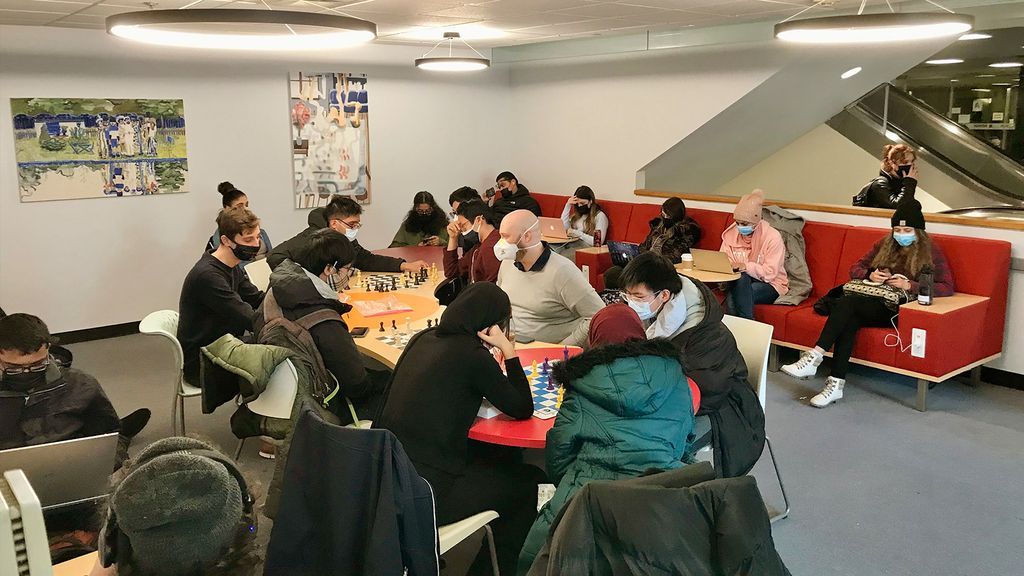 With renewed and sincere thanks for your hard work and perseverance during the recent Covid surge, I'm pleased and proud to report that the spring semester is off to a great start! We've already marked one of the major highlights on our calendar, Founder's Day (our official birthday) on February 14. So many of our joyous 150th anniversary plans had to be tabled in 2020 due to Covid-19. But the fact that we recognized this Founder's Day at a time when our campus is thriving and bustling again gave our spirits a lift, and, with Omicron in decline, we look forward to more in-person events this spring.
It is so gratifying to see our campus returning to its usual hum of activity. With 70 percent of classes for the Spring term in person, we look forward to welcoming our staff back to a more robust presence in March to support our students. The Student Union, libraries, athletic facilities and other student spaces are open and flourishing. Seeing our campus filled with students again is a good reminder that we are, at our core, an onsite institution. I encourage everyone to move toward in-person department meetings and events wherever possible. I want to express my enormous gratitude to our faculty, staff and students for everything you have done—and continue to do—to keep us functioning so successfully during these very difficult times. Throughout it all we've made the health and safety of the Hunter community our first priority. We are especially pleased that so many students will reach the finish line this spring and that we'll be able to recognize them with an in-person graduation. We'll share more information on graduation in the coming weeks.
A Winning Record
I'm happy to report that the pandemic notwithstanding, Hunter students, faculty and alumni continue their tradition of winning major honors and awards.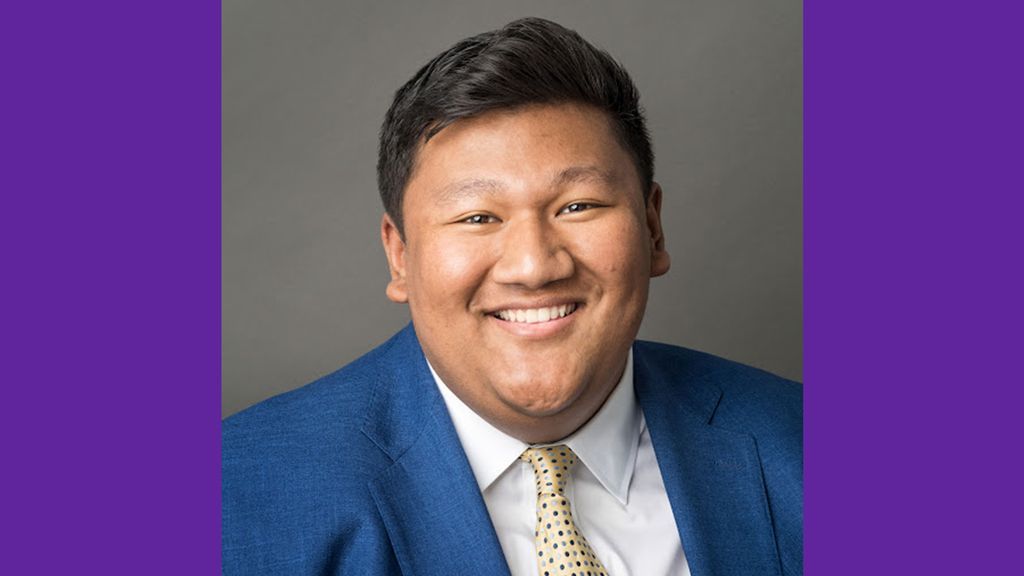 We are so very proud that Devashish (Dave) Basnet '22 has been named a Rhodes Scholar, the second student in the school's history to receive one of the world's most selective awards. Dave, who came to America from Nepal at age 6 not speaking a word of English, has been deeply involved in Hunter life, including serving as President of the Undergraduate Student Government. And it is a particular matter of pride that seven Hunter undergraduates — a school record! — have won Gilman International Scholarships to pursue academic studies abroad. Special thanks to Dr. Stephen Lassonde and the Office of Prestigious Scholarships and Fellowships for their work in helping to connect students to these amazing opportunities.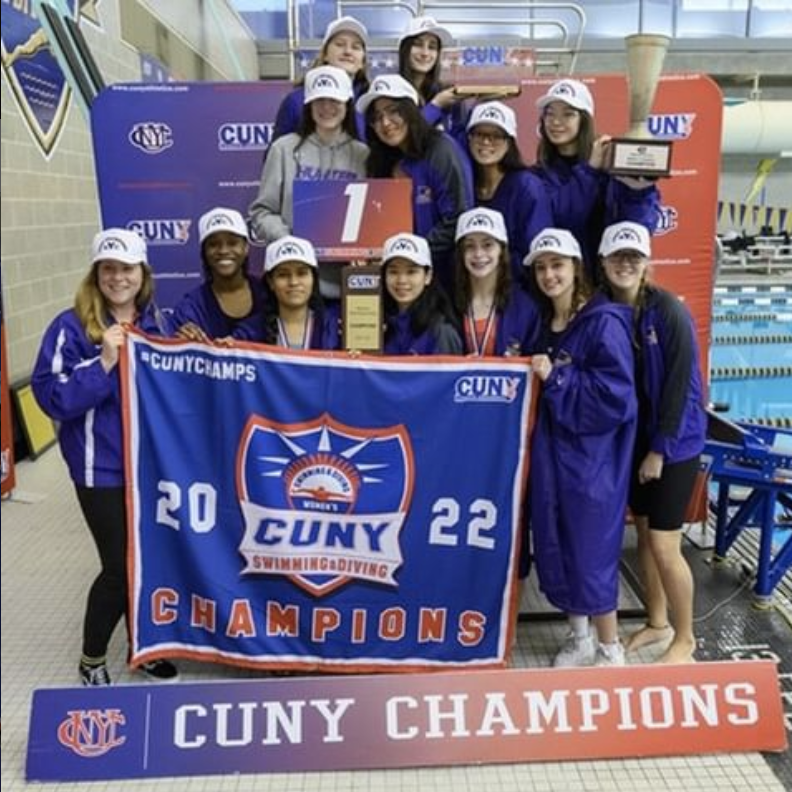 Hunter students continue to excel outside the classroom as well, with our athletic teams scoring impressive victories this fall. Women's Swimming won their second consecutive CUNYAC Championship in dominant style, setting three school records. Additionally, both the Men's and Women's Cross Country teams were CUNYAC Champions. Now that our athletic events are once again welcoming spectators, please check the schedules and come cheer on our amazing student athletes.
We're delighted that so many of our wonderful faculty have been recognized with awards and honors, including Professor Terrie Epstein, who received the Distinguished Career Research Award from the National Council for Social Studies. Jessica Neuwirth, the Rita Hauser Director of the Human Rights Program, received the insignia of Knight of the National Order of the Legion of Honor from the Consul General of France in New York. Please click here to read more about the many recent accomplishments of our phenomenal Hunter faculty.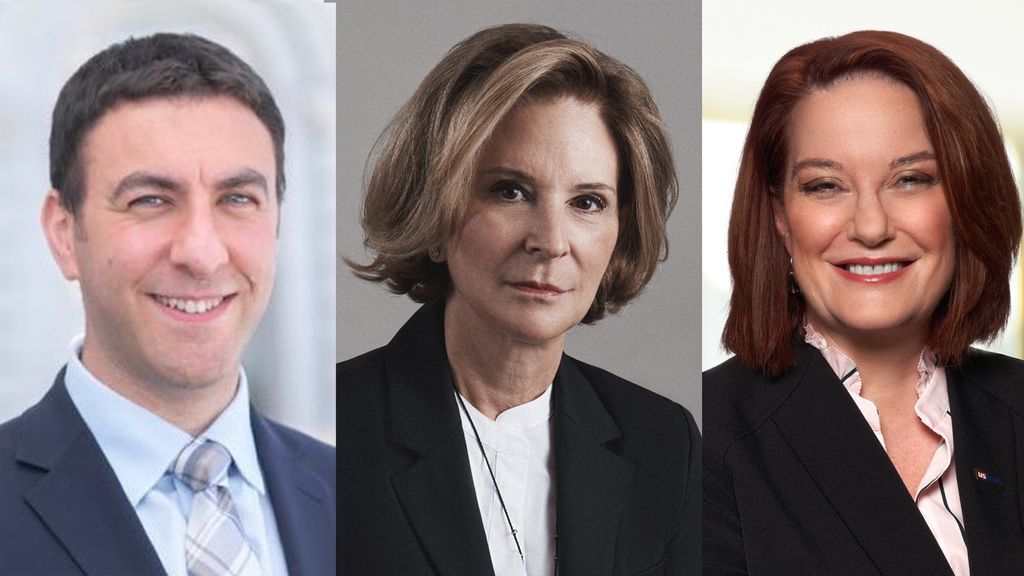 Among our alumni achievers, City Council Member Eric Dinowitz (MSED '09) is the new chair of the Council's Higher Education Committee, and we look forward to working with him in his new role. Estrellita Brodsky (MA '94) has been appointed to the National Council on the Humanities. And Kate Quinn '91 has been ranked No. 9 among the Most Powerful Women in American Banking. Congratulations all around!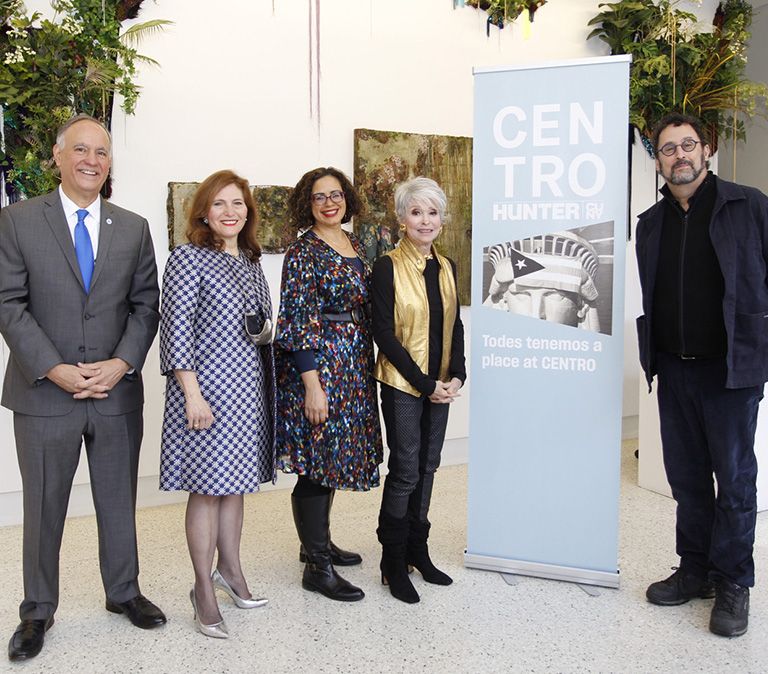 Under the strong leadership of our Interim Director Professor Yarimar Bonilla, Hunter's Center for Puerto Rican Studies — best known as Centro — has won a $1,238,000 grant from the Mellon Foundation to further its studies of issues facing Puerto Rico. Screenwriter Tony Kushner conducted research in the Centro archives for the recent remake of "West Side Story," and he and actress Rita Moreno paid a visit to Centro in advance of the premiere.
Hunter's overall philanthropic efforts remain strong. We're extremely pleased to announce that we have secured a $2.8 million private foundation grant to develop a groundbreaking Social Emotional Learning Center in the School of Education, and a $1 million grant to support the growth of our Asian American Studies program. And we're delighted that the Mother Cabrini Foundation has renewed its grant, providing an additional $1 million for Hunter's Social Work and Nursing programs to expand the diversity of the healthcare workforce.
The Strategic Plan
We are particularly grateful to the dedicated faculty members, staff and students who are moving our strategic planning process forward. The process is being ably led by Dr. James Mandiberg, Professor at the Silberman School of Social Work and a member of the Senate Administrative Committee. We have established six working committees, consisting of: Research, Career Readiness, Transfer Students, Adjuncts, Technology, and Racial Equity. We have also named an Executive Steering Committee consisting of the committee chairs as well as members of the administration, student leaders and faculty at large members. Read more information and updates on the strategic plan.
Now mark your calendars: The Hunter College Senate has graciously agreed to devote part of its March 30th meeting to a Town Hall-style discussion so that the Strategic Planning Committee can hear directly from interested members of the Hunter community about your ideas for the future. I want to encourage as many of you as possible to participate. This is a truly exciting opportunity to give voice to your vision for 21st century Hunter.
Campus of the Future
We were pleased to be able to use the period of lower density on the campus to work on physical improvements to our facilities — truly a case of turning adversity to advantage. For example, we look forward to the completion this spring of the Baker Bridge that will link the Baker Theatre Building to the East Building. We are also delighted that we are near completion of a major renovation of the 5th floor of the Cooperman Library, which includes innovative teaching and study spaces as well as a new faculty resource center. We are engaging stakeholders in conversations about the next phase of renovations for the remaining floors of the library.
Another exciting project that is underway is a full-scale renovation of our auditorium to create a modern space that will not only serve Hunter's needs but will draw outside audiences as well. A planning process is underway, with focus groups drawn from those who teach, perform and arrange events there. Thanks to everyone who has participated in these sessions with our architects.
As we design and carry out these essential improvements, we are deeply grateful to the Hunter College Foundation for launching the next phase of its fundraising campaign, which will make many of our renovation efforts possible.
My thanks to everyone for your patience with the ongoing work in the West Building. The first two phases of the paving of the plaza will be completed by summer, and we expect the Starbucks to open by late spring. In addition, the long awaited for MTA 68th Street subway station renovation project has been approved and is underway. This important project includes the lengthening of the subway platforms, creation of new stairwells and an elevator in order to make the station accessible. We will keep you informed about the progress and impacts of the project along the way.
Good News from Albany
It's very good news that Governor Hochul's proposed 2022-23 budget includes new funds for CUNY, including additional full-time faculty hires. We also welcome the Governor's proposal to close the Tuition Assistance Program (TAP) gap and to make TAP awards available for part-time students in degree programs. We will have final news in early April when the State budget is passed by the Legislature.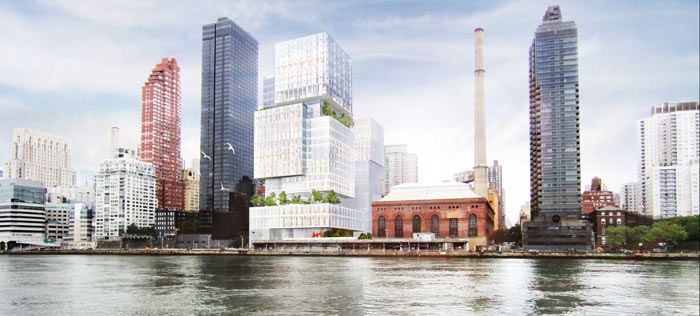 Additionally, the Governor's budget includes significant funds for new CUNY capital projects, and we are hopeful that we will be able to move Hunter's planned Science and Health Professions Building on East 74th Street forward. If you would like to find out how you can help in the effort to advocate for funding for this important building, please contact AVP for External Affairs Terri Rosen Deutsch at trosend@hunter.cuny.edu.
We will report back on the final budget for CUNY when it is approved by the State Legislature in early April.
Celebrating Black History
In recognition of Black History Month, we are recommitting to the work of our Racial Equity Task Force and moving toward implementation of several recommendations, including the creation of dedicated programming spaces. As we move forward, we are seeking volunteers to serve on a standing committee to guide the implementation of the Task Force recommendations. If you are interested in participating, please contact Director of Student Life Miesha Smith at ms177@hunter.cuny.edu .
Additionally, we are grateful to Professor Anthony Browne and the AFPRL Department, as well as Dean of Diversity John Rose, for hosting a Black History Month Convocation earlier this month. The event featured Fordham Professor and MSNBC analyst Christina Greer, who delivered a keynote address on Race, Gender and Politics. I was especially pleased to announce at that event an effort we are undertaking to celebrate acclaimed alumna Audre Lorde. At our request, the New York City Council has approved the naming of the intersection of 68th Street and Lexington Avenue as "Audre Lorde Way." Our students are engaged in planning a ceremony and celebration in the Spring, so please be on the lookout for more information. We hope you'll join us for what will be a momentous occasion.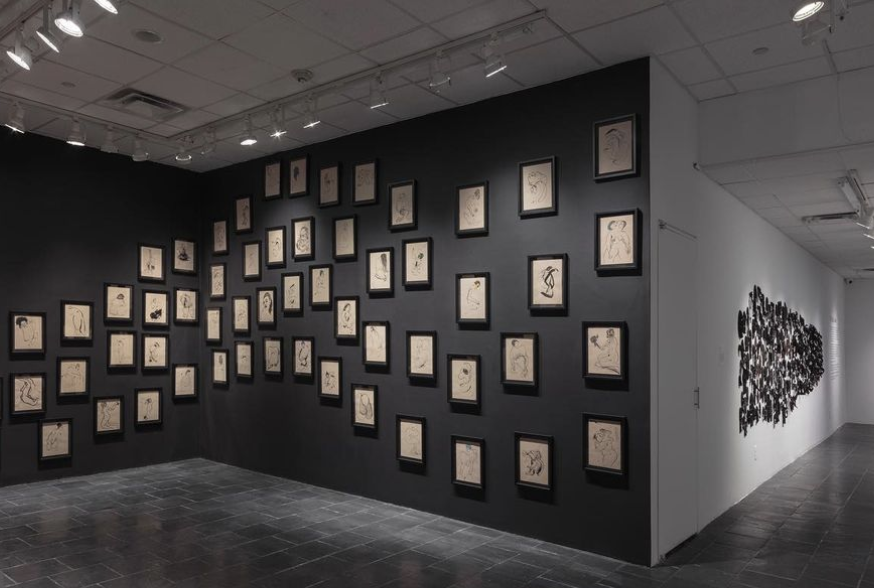 Finally, I encourage everyone to visit the Hunter Art Galleries' current show,  The Black Index, an exhibition of artists who address Black representation through a variety of artistic mediums. It will be open at the Leubsdorf Gallery until April 3rd.
Let Our Motto Inspire Us
And, as we move forward in this new semester, I ask you once again to keep Hunter's motto Mihi Cura Futuri   — the Care of the Future Is Mine — always in mind. Our commitment to learning has grown and flourished ever since our founding in 1870. That commitment — and our dedication to building for the future — will keep us a strong, unified and resourceful community.
With best wishes for a productive semester and deep appreciation for all you do for Hunter College,
Jennifer J. Raab