Location
425 East 25th Street
New York, NY 10010
212-396-7136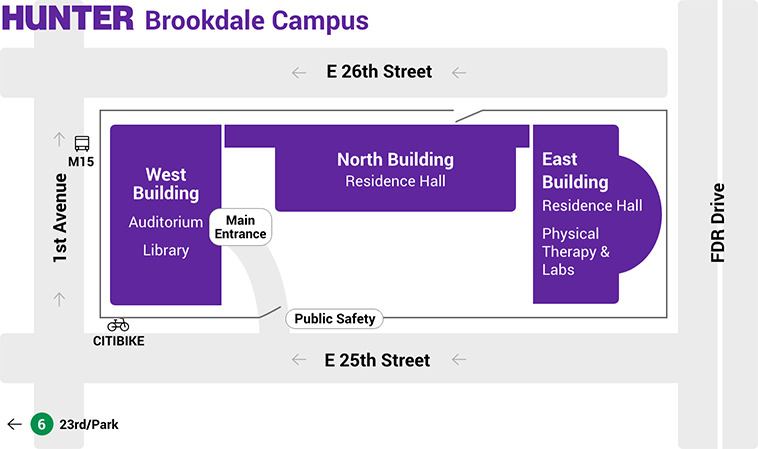 The entrance to the Brookdale Campus is located on East 25th Street, in the middle of the block (between the FDR Drive and First Avenue).
Security Personnel at the building entrance can assist you in locating the office or person you're looking for. All visitors must bring a photo ID to enter the Brookdale campus building.
The campus includes three buildings:
West Building: Includes the main entrance, Auditorium on the first floor and Library on the second floor.
North Building: Residence Hall connects the West and East buildings.
East Building: Includes Residence Hall as well as Physical Therapy, Research and Science Labs.