Open Line
Fall 2022 Open Line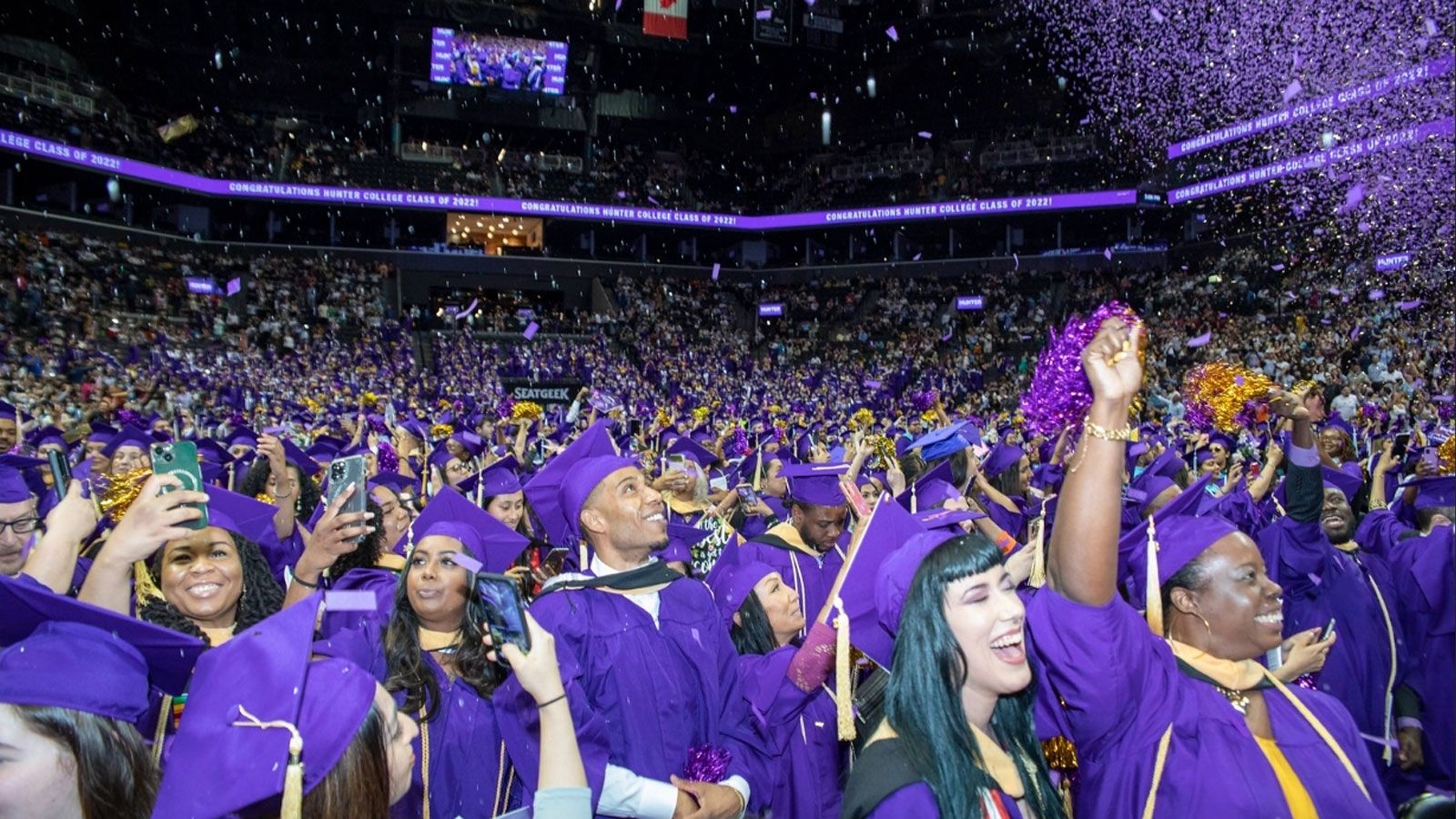 From Jennifer J. Raab, Hunter College President
Each semester, President Raab issues an "Open Line" to all students, staff and faculty at Hunter College. See the Open Line Archive.
Open Line Highlights
After celebrating its first full-scale commencement since the pandemic began, Hunter College — recently named the "Crown Jewel of the CUNY system by the Princeton Review — is welcoming 90 percent of its students back to campus and introducing President Raab's new leadership team.
Read The Full Open Line