Events /
Ademola Olugebefola: Afrofuturist
Mar 19, 2022 | 12:00 pm
-
Jun 4, 2022 | 5:00 pm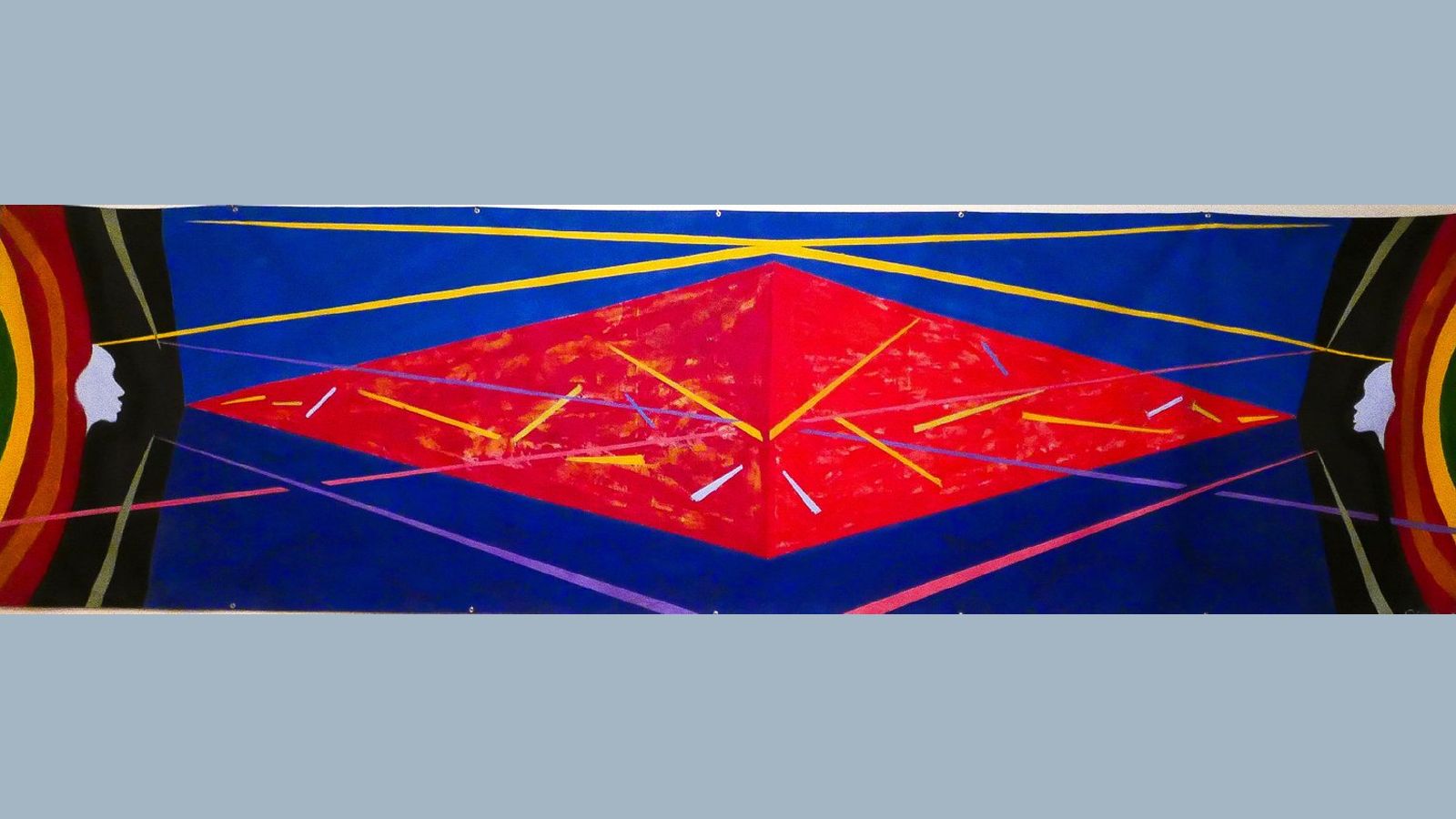 Hallway Exhibition - Ademola Olugebefola: Afrofuturist
While the term Afrofuturism dates only to the 1990s, musicians, writers, playwrights, and painters have been radically reimagining a Black future in outer and other spaces for far longer. Ademola Olugebefola has been at work picturing those spaces, and mapping an African passage from the deep past into deep space since the 1960s.
Ademola Olugebefola is an educator, activist, and multi-talented artist. The versatility of his practice encompasses graphic design, illustration, theater set design, printmaking, oil painting, drawing, sculpture, and murals, among other artistic forms. Born in the United States Virgin Islands as Bedwick Loyola Thomas, he was just four years old when his family moved to New York City. Having found success as a jazz musician, he began painting in 1963 in a Brooklyn garage. He was drawn to Harlem where he joined other pioneering artists and musicians working in the community at that time and soon formed the Weusi Artists Collective, which took its name from the Swahili word for Blackness. He became a member and eventually an elder of Harlem's Yoruba Temple, and in 1965, was given the name Ademola Olugebefola by its founder, Oba Oseijeman Adefunmi.
Olugebefola's imagery has long built on cosmology and the belief that the origins of people lay beyond the earth, specifically situating Africa's origins among the stars. The faces, pyramid shapes, and vibrant colors in his paintings anchor the works as though journeying across space and millennia. Olugebefola played an important role in Harlem's Black Arts Movement beginning in the mid 1960s and has continued to occupy a significant place in the community's cultural networks since.
This exhibition is organized by Arden Sherman with text by Howard Singerman, Phyllis and Joseph Caroff Chair of Art and Art History at Hunter College. Generously supported by the Hunter College Department of Art and Art History.
Audience
Open to Everyone