Student Alert: Email Scam Going Around.
Students, please be on guard for an email scam offering jobs for high pay and little work. Read More.

Events /
Agents of Change: A British Campaign, a Canadian Spy, and the Secret Plot to Bring America Into WWII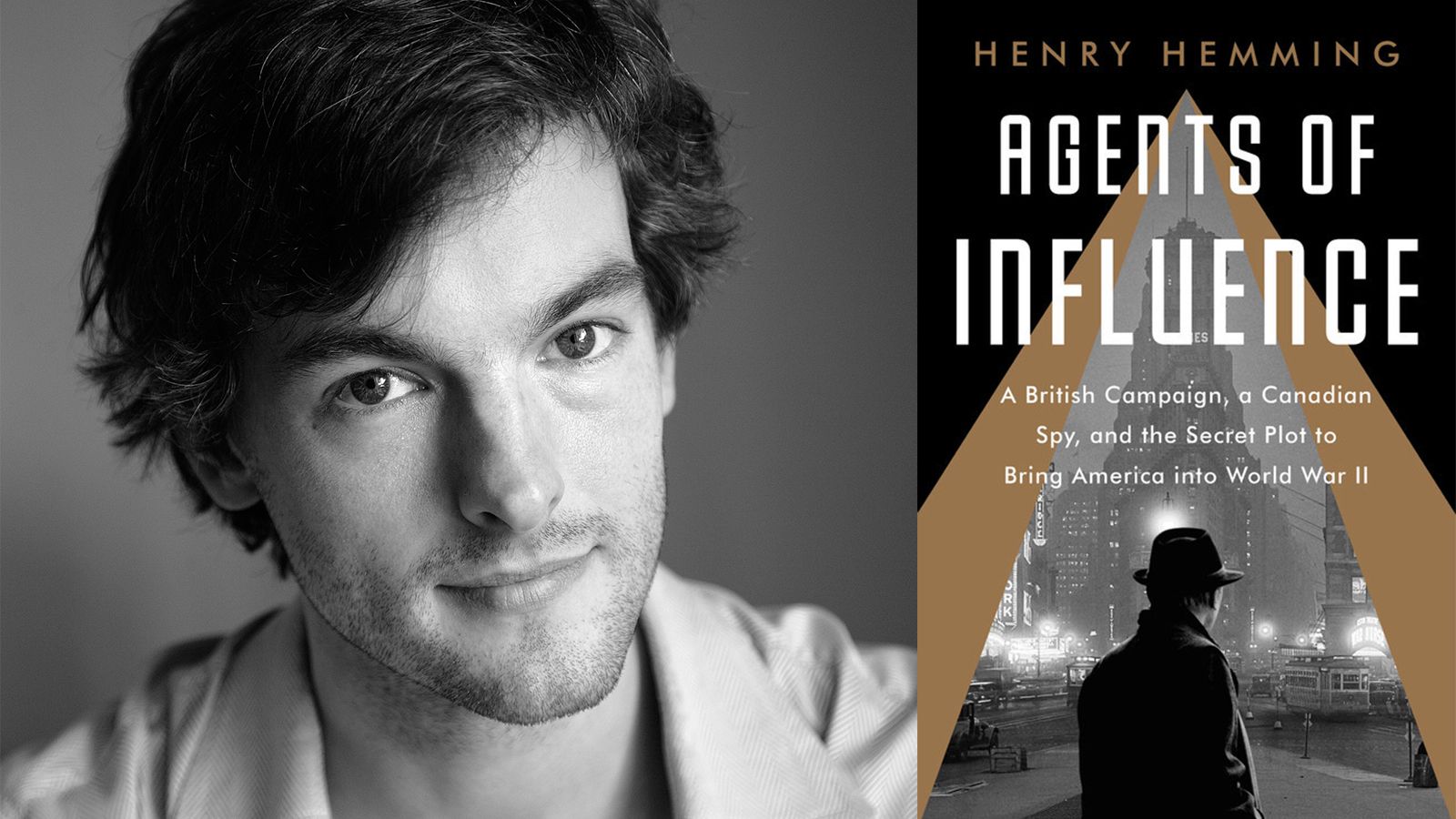 Please join us at Roosevelt House as we welcome Henry Hemming, English non-fiction writer, to discuss his new book, Agents of Influence: A British Campaign, a Canadian Spy, and the Secret Plot to Bring America into World War II. It tells the astonishing story of the British spies who set out to draw America into World War II. As the war in Europe raged into its second year, Britain sought a powerful ally to join its cause—but the American public remained sharply divided on intervention. Canadian-born MI6 officer William Stephenson was chosen to change American minds by any means necessary.
In this tale of foreign influence on American shores, Henry Hemming shows how Stephenson came to New York—hiring Canadian staffers to keep his operations secret—and flooded the American market with propaganda supporting Franklin Roosevelt and decrying Nazism. On the other side of the argument was American hero Charles Lindbergh, who championed "America First" and opposed American entry into the war. This set up a shadow duel between Lindbergh and Stephenson, each trying to turn public opinion his way, with the lives of millions potentially on the line. Hemming will be in conversation with Benjamin Hett, Professor of History at Hunter College and the Graduate Center, City University of New York.
"A lucid, fast-paced account of England's secret scheme to draw America into WWII...This entertaining espionage history illuminates an important chapter in the history of foreign influence on American public opinion."– Publishers Weekly
"Gripping and intoxicating, it unfolds like the best screenplay."– Nicholas Shakespeare, author of The Dancer Upstairs
We hope you will be able to participate in this special evening.
Audience
Open to Everyone
Location
47-49 East 65th St.




New York

,

NY

10065

United States

+ Google Map

Entrance on the north side of 65th Street between Park Avenue and Madison Avenue