Events /
David Michaelis - Eleanor: A Biography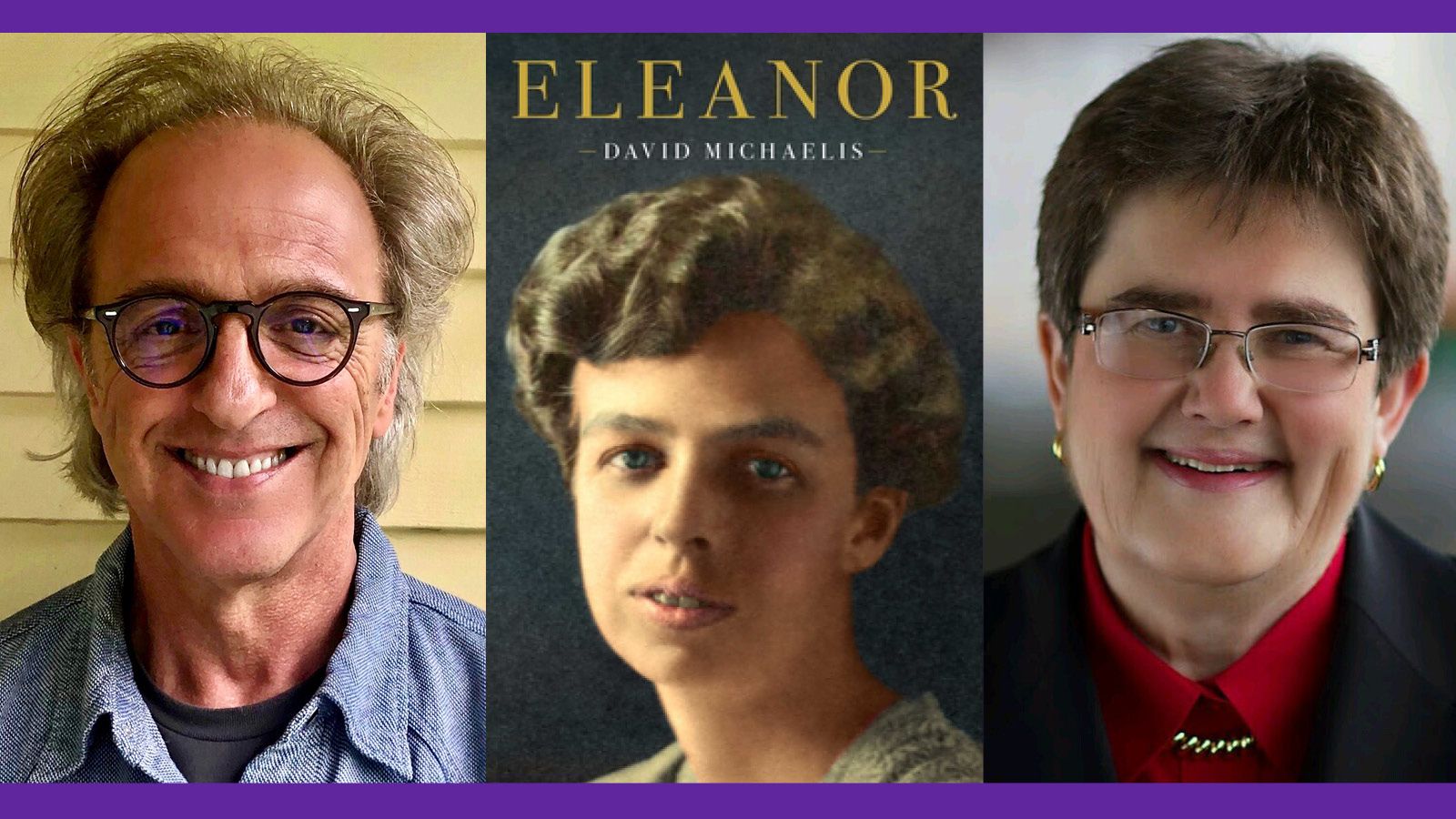 Roosevelt House presents a live Zoom discussion of Eleanor: A Biography by David Michaelis. In it, Michaelis provides for the first time in six decades a single-volume cradle-to-grave breakthrough portrait of Eleanor Roosevelt. The author will be in conversation with scholar, writer, and editor Allida Black.
Drawing on exhaustive new research, Eleanor: A Biography offers a riveting account of Eleanor Roosevelt's transformative journey—from orphaned niece of President Theodore Roosevelt to settlement house volunteer on the Lower East Side to a partner in New York's most important power couple; and from presidential surrogate, a voice for the voiceless, and the nation's longest serving First Lady to global citizen and the architect of international human rights.
Along the way, Michaelis illuminates the parallel emotional evolution galvanized by Eleanor's discovery of FDR's marital betrayal, leading her to pursue deeper relationships elsewhere and eventually to the rediscovery of intimacy and connection—forming a picture of the First Lady both more vulnerable and more aggressive than previously known.
With Eleanor, Michaelis brings vividly to life Eleanor Roosevelt's insistence that we cannot live for ourselves alone but must learn to live together. Eleanor is not just a refreshing and comprehensive biography of a major American figure, but an enthralling exploration of the best —and, one hopes, most enduring—of the American character.
As former Roosevelt House guest Michael Beschloss put it, "David Michaelis has brought us a fresh, luminous, gripping and beautifully written account of a great American life, whose meaning and lessons are now more important and relevant than ever. Especially in these times, it is a gift for us to be able to rediscover Eleanor Roosevelt."
Another favorite former guest of Roosevelt House Patricia Bell-Scott, considering Michaelis' Eleanor, thought it best to invoke the words of a legendary Hunter College alumna: "Pauli Murray, the groundbreaking African-American human rights activist, lawyer, and priest, said that 'the measure' of Eleanor Roosevelt's 'greatness was in her capacity for growth.' It is that extraordinary growth which David Michaelis brilliantly documents in Eleanor."
David Michaelis is the prizewinning author of six books, including the national bestsellers N. C. Wyeth: A Biography, which won the 1999 Ambassador Book Award for Biography, and Schulz and Peanuts: A Biography, a National Book Critics Circle Best Recommended Book.
Allida Black previously appeared at Roosevelt House to discuss the 2012 Penguin Classics edition of Eleanor Roosevelt's Tomorrow is Now, for which she penned the introduction. She is the founding editor of The Eleanor Roosevelt Papers, a Distinguished Visiting Scholar at the Miller Center for the Study of the Presidency, and a trustee of the Franklin D. Roosevelt Presidential Library.
This event will be held online via Zoom. 
Audience
Open to Everyone