Events /
The 2020 Jack Newfield Lecture - Celebrating the Publication of Wayne Barrett's Without Compromise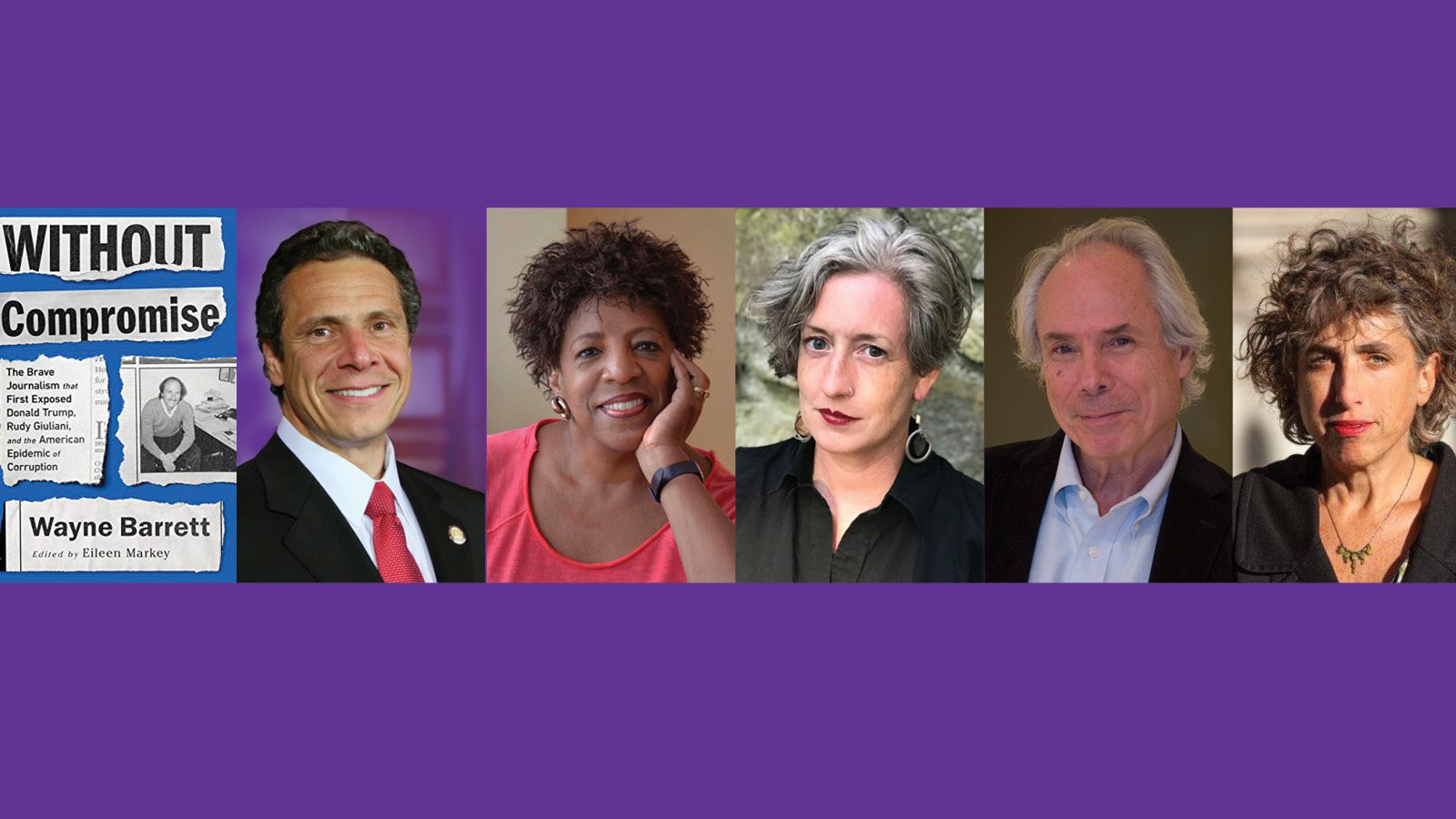 The 2020 Jack Newfield Lecture - Celebrating the publication of Wayne Barrett's Without Compromise: The Brave Journalism that First Exposed Donald Trump, Rudy Giuliani, and the American Epidemic of Corruption
Welcoming Remarks by Hunter College President Jennifer J. Raab
Special Remarks by Governor Andrew Cuomo
Introduction by Janie Eisenberg
Audience Q&A Moderated by Mac Barrett
Roosevelt House is proud to continue, albeit virtually, its annual tradition of public conversations and lectures in the name of legendary investigative journalist and Hunter alumnus Jack Newfield, illuminating his enduring relevance and influence.
This live Zoom panel discussion of Wayne Barrett's Without Compromise features the book's editor Eileen Markey in conversation with contributors Tom Robbins and Andrea Bernstein, both former Newfield professors at Hunter, moderated by journalist and CUNY-TV host Sheryl McCarthy.
Without Compromise collects for the first time Barrett's prescient and relentless investigative work for a new generation of readers—accompanied by essays from his colleagues and those he mentored. With exacting rigor and moral clarity, Barrett tracked political corruption in the pages of the Village Voice fact by fact, document by document for 40 years.
In a time when the profession of journalism is under frequent attack and the industry is under financial threat, Without Compromise delivers an urgent reminder of the power of journalism to hold to account those who betray the public trust—and of the essential role of journalism in preserving our democracy.
MSNBC's Chris Hayes calls Without Compromise "an instantly classic collection by one of the greatest reporters New York ever produced, and one of the greatest of his era. Few could combine righteous fury with dogged attention to detail like Barrett."
Participants:
Eileen Markey is an assistant professor of Journalism at CUNY's Lehman College. She has written widely on housing, migration, religion, and social movements for the New York Times, New York Magazine, and Wall Street Journal, among others. She is the author of A Radical Faith: The Assassination of Sister Maura.
Andrea Bernstein, the 2017 Jack Newfield Professor of Investigative Journalism, is the author of American Oligarchs: The Kushners, the Trumps, and the Marriage of Money and Power. She is also the Peabody Award-winning co-host of the acclaimed WNYC/ProPublica podcast Trump, Inc., which won the 2019 Alfred I. DuPont-Columbia University award.
Tom Robbins, the 2007 Jack Newfield Professor of Investigative Journalism, has been a reporter covering New York crime and politics for more than 30 years, including stints at the Village Voice and Daily News. Since 2011 he has been an investigative journalist in residence at CUNY's Craig Newmark Graduate School of Journalism.
Moderator Sheryl McCarthy has held positions at the Daily News, ABC News, and New York Newsday, where she was a senior writer and a longtime columnist. She is a Distinguished Lecturer in journalism at CUNY's Queens College and host of CUNY-TV's One to One.
This program is made possible through the generosity of the family and friends of Jack Newfield.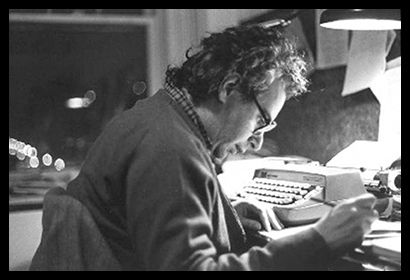 The Roosevelt House Newfield lecture series is named for the late Village Voice columnist and social reformer Jack Newfield '60 (1938-2004), whose career as a muckraking journalist spanned 40 years (highlighted by 700 columns for the Voice).  His fearless crusades earned him a reputation as one of New York's—and the nation's—most relentless investigative reporters and most influential commentators.
The father of a new kind of probing journalism, Newfield famously said in his 2002 autobiography, Somebody's Gotta Tell It: The Upbeat Memoir of a Working-Class Journalist: "The point is not to confuse objectivity with truth." Honoring that mission for his entire career, Newfield also wrote memorably for the New York Post, the Daily News, New York Sun, New York Magazine, and The Nation. Among the honors he received were the George Polk Journalism Award for political reporting in 1980 and a 1991 Emmy for the HBO documentary, Don King: Unauthorized.
A Newfield Visiting Professorship was established at Hunter College in 2006. Newfield Fellows have included the late Wayne Barrett, Tom Robbins, Charles Stuart, Errol Louis, Alyssa Katz, Barbara Nevins Taylor, Jarrett Murphy, and Andrea Bernstein.
Beginning in 2018, the fellowship transitioned from a teaching program to a Roosevelt House lecture series with an emphasis on the values and issues that engaged Jack Newfield. The lecturers have been New York Times White House correspondent Maggie Haberman (2018) and author and screenwriter Nick Pileggi (2019).
This event will be held online via Zoom. 
Audience
Open to Everyone