Events /
Hunter@Home - Remembering Larry Kramer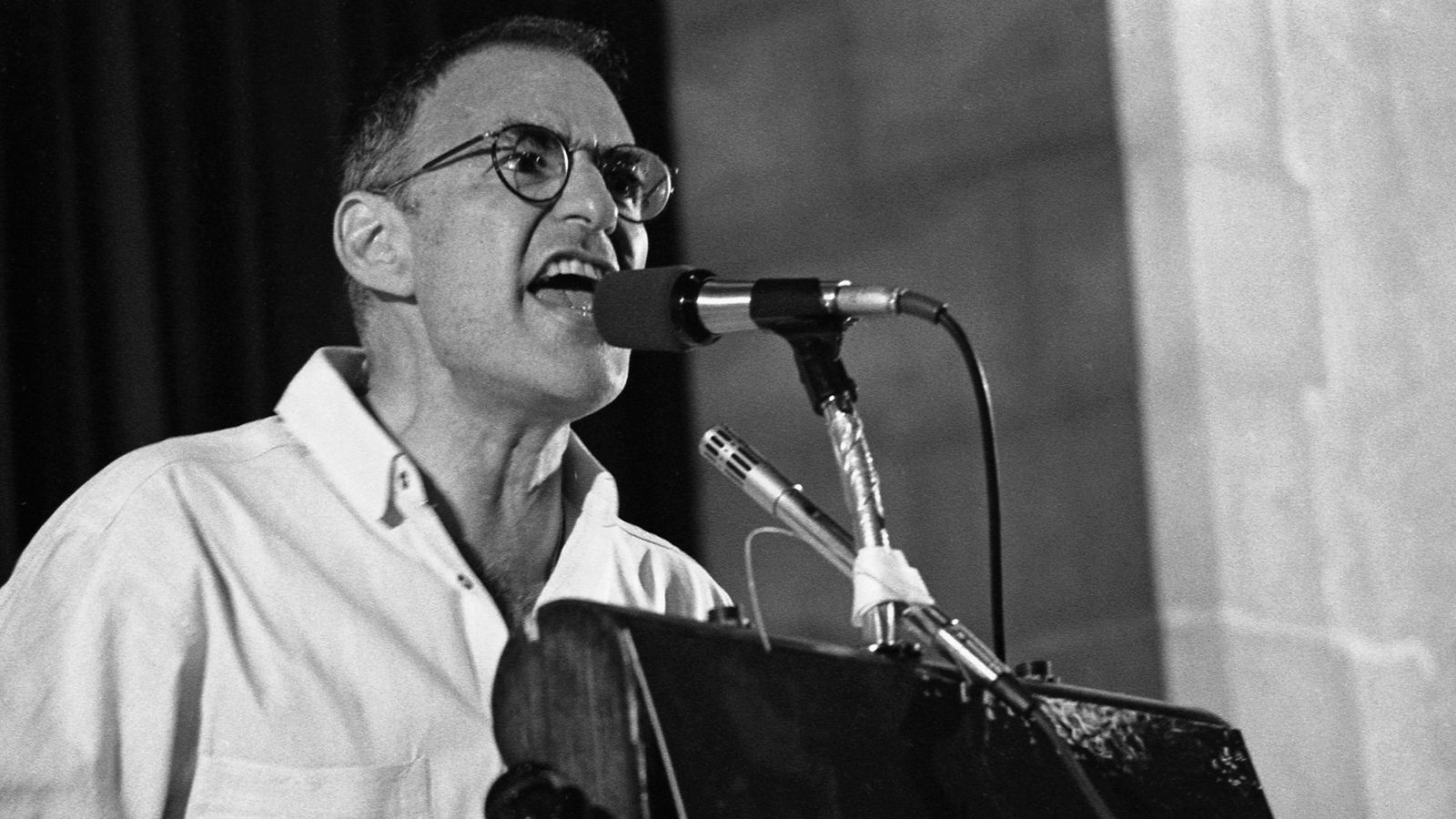 With Bill Goldstein, Author and Founding editor of the books site of The New York Times on the Web, and host of Bill's Books on WNBC. And Charles Kaiser, Acting Director of Hunter College's LGBTQ Policy Center at Roosevelt House.
"The entire history of the LGBTQ movement is a story of the collaboration of culture and politics: how gay artists and gay activists worked in tandem to transform the world's attitude toward what had been one of its most hated minorities for centuries. And no one combined their artistic and political talents more successfully to produce social progress than Kramer." Charles Kaiser, NBCNews.com
Join Roosevelt House Public Policy Institute and the LGBTQ Policy Center at Hunter College, as two distinguished historians of, Bill Goldstein and Charles Kaiser, discuss the legacy of Larry Kramer, American playwright, author, public health advocate, and legendary LGBTQ activist. Plunge in to the extensive research currently in progress by Goldstein, who is writing a biography of Larry Kramer for Crown. As Kramer's authorized biographer, he has spent hundreds of hours interviewing Kramer during the past two years and has worked in Kramer's massive personal papers, as well as in the records of the Gay Men's Health Crisis and ACT UP, the two organizations Kramer played a vital role in founding. He has also studied the personal archives of many of Kramer's closest friends and opponents.
The event will conclude with a live, virtual, Q&A.
This event will be held online via Zoom.
RSVP for Zoom details.
Access Hunter College's "Zoom Webinars Best Practices" Guide
Audience
Open to Everyone