Student Alert: Email Scam Going Around.
Students, please be on guard for an email scam offering jobs for high pay and little work. Read More.

Events /
New Student Convocation
Aug 29 | 2:30 pm
-
3:30 pm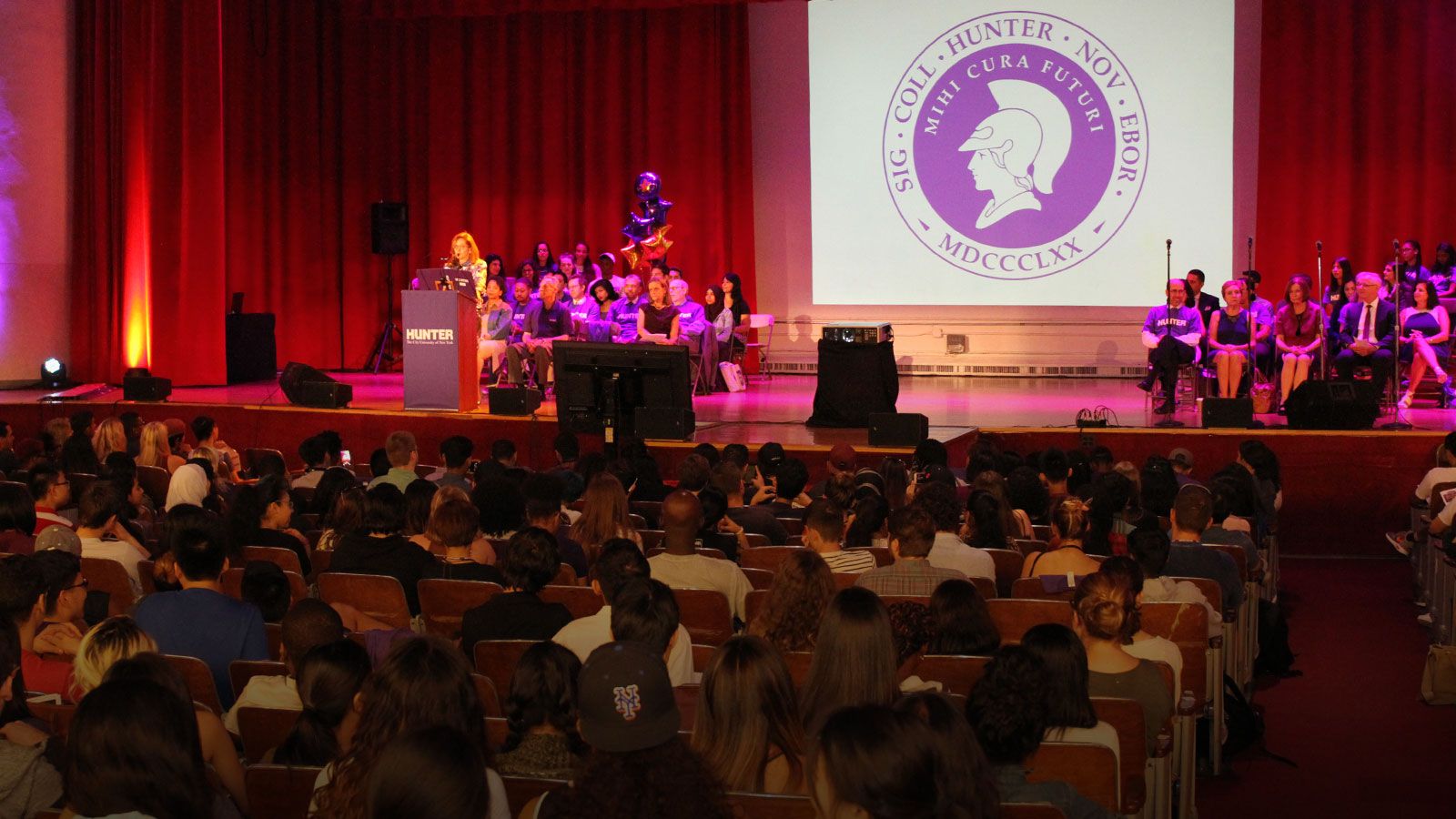 Help your class kick off the fall semester!
As each semester begins, new freshmen and new transfer students are expected to attend the New Student Convocation. This is our official welcome ceremony and celebration exclusively for you. The Hunter College President will host the event, joined by Hunter staff and faculty.
Look for your invitation in your Hunter email. We look forward to seeing you there!
For more information: contact the Office of Student Activities