Events /
OPEN HOUSE - The Career Success Building Blocks Series
Jul 6, 2020 | 6:00 pm
-
7:00 pm
Free Admission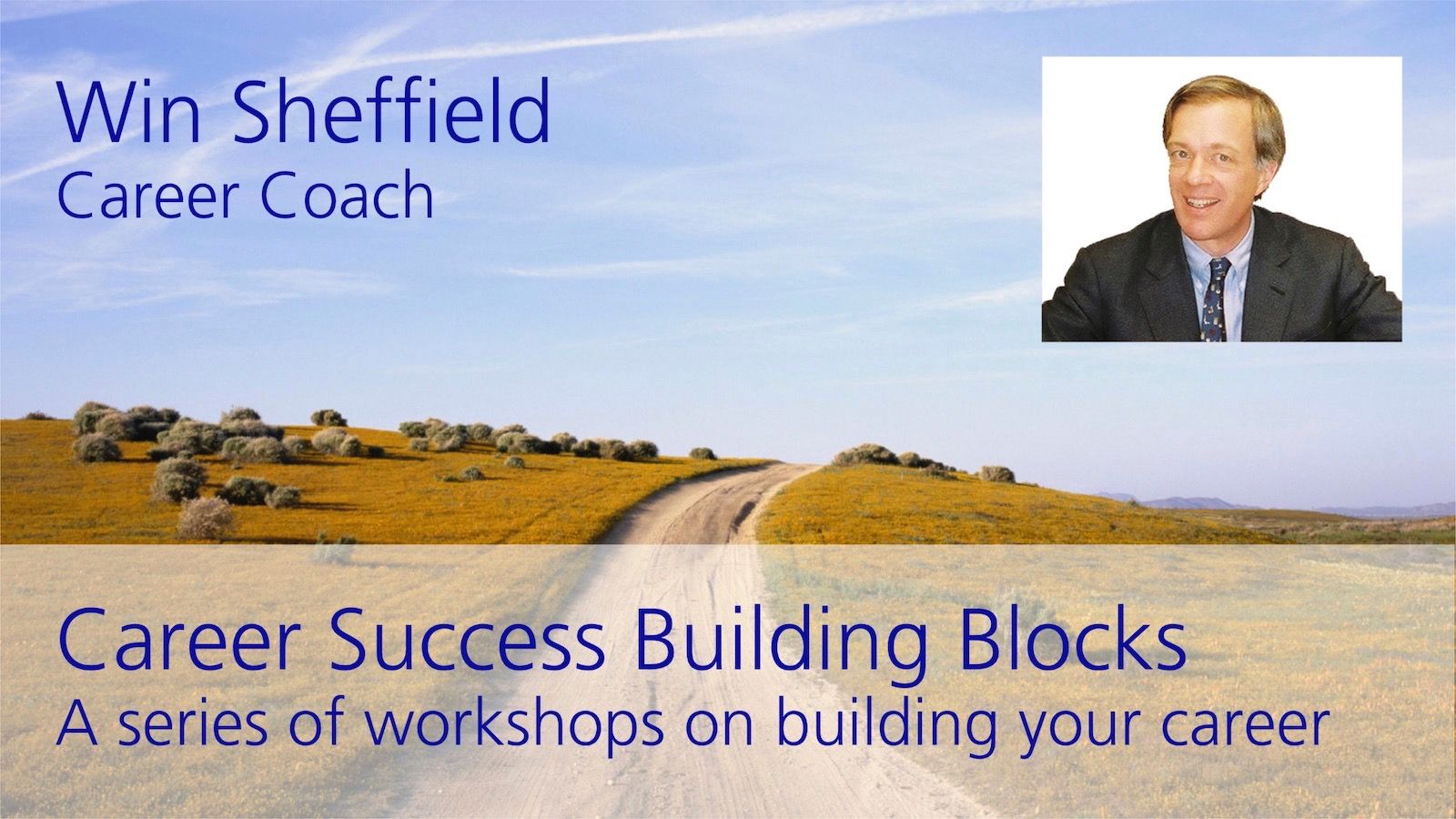 The Career Success Building Blocks Series
Get noticed in a competitive and tumultuous job market! Hunter College Continuing Education and career coach, Win Sheffield, are pleased to offer an engaging new series of online workshops that will give you the tools and resources you need to succeed in your job search.
Each course will include three 75-minute interactive workshops in which participants will master a building block (Resume and/or Interview) to help meet their career objectives. There will be comprehensive lectures and breakout groups, guided by a career coach, in which each participant will apply knowledge from the course and develop a customized plan of success.
To find out more about the courses below and to meet Win Sheffield,
join our free Open House on July 6th from 6 - 7pm.
The Strategic Resume: How to Make Your Resume Serve You and Get the Meeting 
Mondays 7/13 - 7/27, 6 - 7:15pm
Your resume needs to convey what you have done, sure.  But more than that, your resume has to convey that you are the right candidate and that you can do the job required.  Learn how to incorporate your power in your resume so reviewers will immediately know what you stand for and the value you can provide to them.
In this talk you will learn:
* What the resume is and what it can do (and what it cannot)
* How to create a resume that positions you for the job you want
* How to create a resume that you can adapt with minimal ongoing effort
* The importance of distinguishing yourself from your competition
For a preview of this topic, please listen to 5-minute microcasts here: bit.ly/TPOY-Resume
Reimagining the Interview: Claim Your Power in the Interview Game
Wednesdays 7/15 - 7/29, 6 - 7:15pm
Everyone knows how to prepare for an interview: look at the website, review the job description, check out the interviewer on LinkedIn, and prepare answers to questions like, "What is your greatest weakness?"  All valuable steps we need to take.  But what if we reimagine the process in ways to increase our chances of success?
During interviews, we often assume that interviewers have all the power or that our needs as a candidate are not important.  It turns out, perhaps surprisingly, that the employer actually has an interest in meeting our needs.  They want to hire someone who can do the job, but also grow and succeed in their organization.  In this workshop, we'll explore strategies to help you understand what the employer wants, the power you have in the process, and how to strengthen your approach to interviewing.
Join us and learn how to:
* Recognize and leverage your power in the interview process
* Develop an interview strategy that can be used in multiple interviews
* Play the interview game with renewed confidence
* Strategically demonstrate your value before, during, and after the interview
For a preview of this topic, please listen to 5-minute microcasts here: bit.ly/TPOY-Interviewing
Audience
Open to Everyone