Student Alert: Email Scam Going Around.
Students, please be on guard for an email scam offering jobs for high pay and little work. Read More.

Events /
OPEN HOUSE - The Lives of Animals: Learning about Animal Behavior, Intelligence and Wildlife Conservation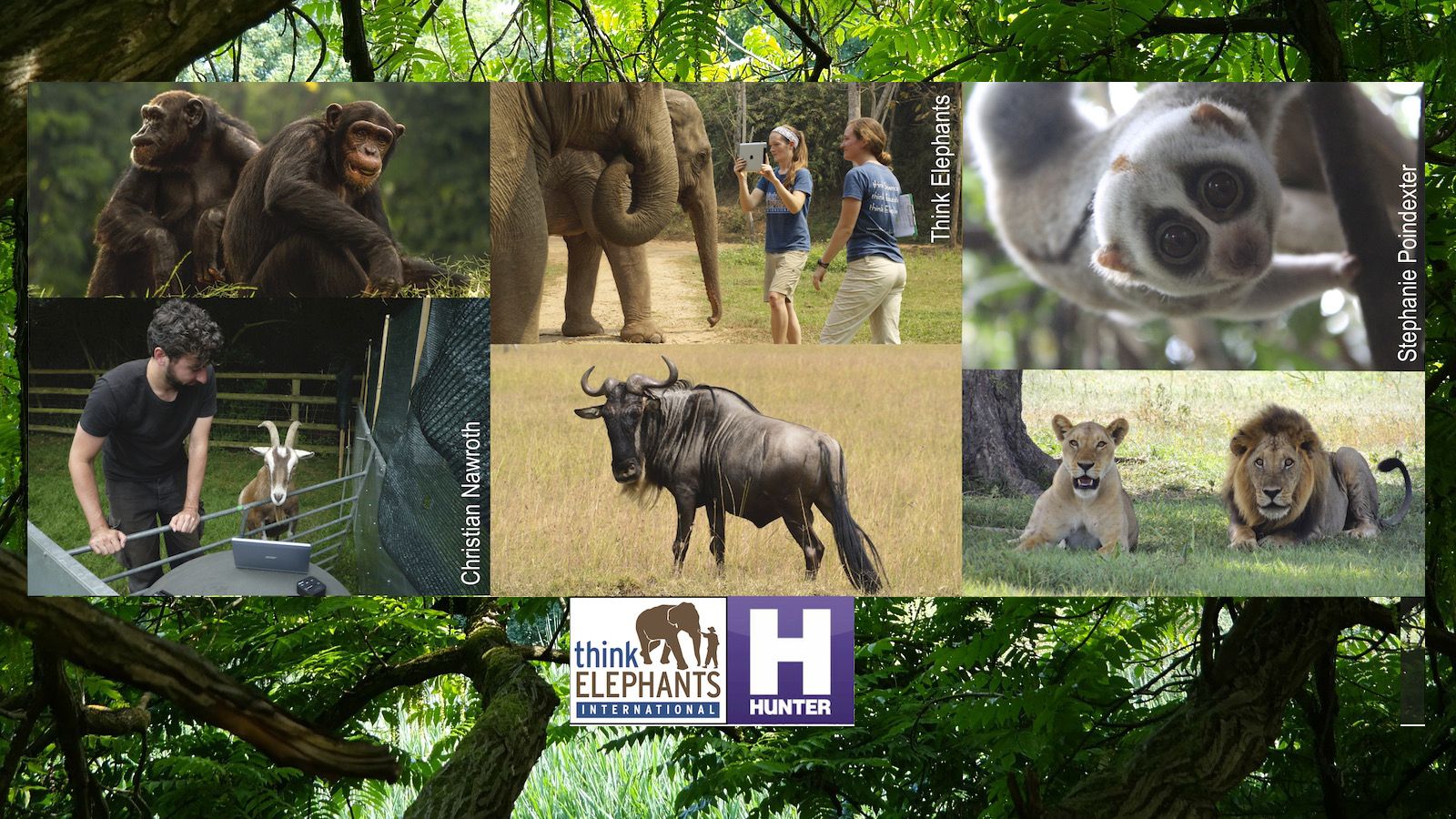 The Lives of Animals is an exciting new online program for upper middle and high school students, ages 14 – 17, with a passion for animals and an interest in learning more about them. Curated by Think Elephants International, this program features Hunter College faculty and scientists from around the world!
Have you ever wondered why animals do what they do or how they think?
Are you interested in learning about how non-invasive research with animals is done?
Have you ever wondered how scientists design studies to understand animal behavior and intelligence?
Are you passionate about animal welfare (helping animals live better lives) or wildlife conservation (saving endangered species in the wild)?
Are you interested in a career working with animals?
If you answered yes to any of the above, this course is for you!
The online course will be offered:
July 14 – August 20
Tuesdays and Thursdays, 10:00 – 11:30am
6 Weeks (12 sessions)
Here's how the program will work:
During each class session, a scientist will video conference with the class from somewhere in the world—there will be scientists from a number of backgrounds and countries
Each scientist is an expert in a particular area of animal behavior or conservation and will be uniquely qualified to talk to you about their work
You will learn about a number of topics on animal behavior and conservation throughout the program, including the behavior and/or conservation of elephants, dolphins, lions, tigers, chimpanzees, bonobos, gorillas, pandas, cats, dogs, wolves and/or birds
Scientists will present about their work, engage in active discussion and Q&A, and then run a live, online activity that engages the students in critical thinking exercises about research and/or conservation. You will participate in group and break out meetings.
 Some speakers will be leading sessions from their homes, while others may be running them from the field, zoos, or elephant sanctuaries in Thailand!
 Speakers will focus on how behavior and cognition experiments in the lab and field are designed and run with animals as well as the application of such work to wildlife conservation
To find out more about the course and to meet some of the instructors,
join our Open House July 2nd at 3pm or July 7th at 5:30pm.
Sign-Up for a free Open House webinar!
Audience
Open to Everyone