Events /
Saving Stuyvesant Town: How One Community Defeated the Worst Real Estate Deal in History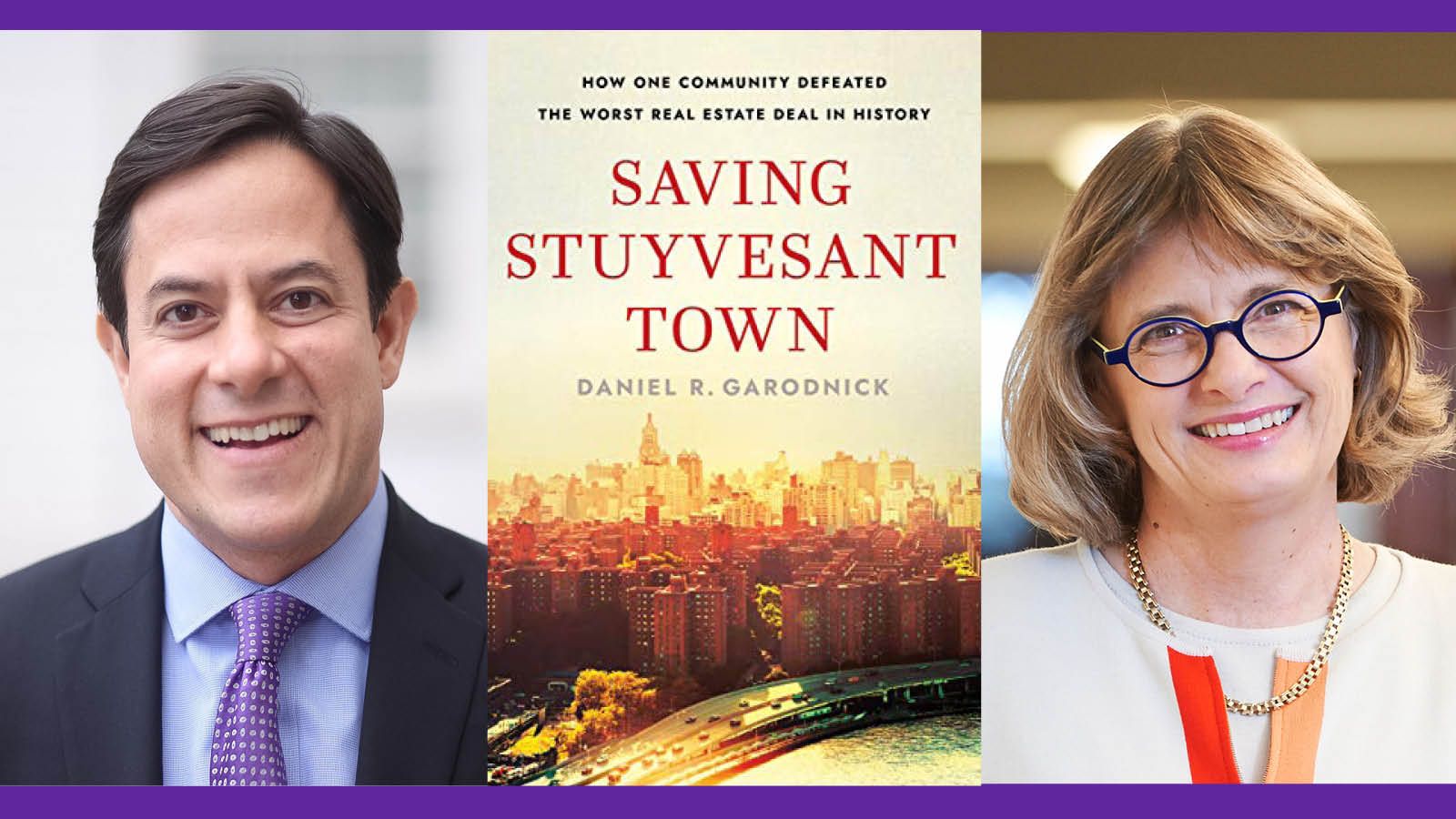 Roosevelt House presents a live Zoom discussion of the new book Saving Stuyvesant Town: How One Community Defeated the Worst Real Estate Deal in History by Daniel R. Garodnick. In this riveting true story, Garodnick delivers a colorful and heartfelt first-hand account of one of New York City's biggest-ever victories for affordable housing: the fight to protect "Stuy Town," the 5,000-unit residential complex in the East 20s along the East River. A bastion of middle-class living since 1947, designed to offer residents the chance to "live in  the country in the heart of New York," it came under threat when ownership changed and Garodnick, City Council Member for the neighborhood, fought to negotiate a longterm deal that prevented skyrocketing rent hikes.
The author will be in conversation with New York City Deputy Mayor of Housing and Economic Development Vicki L. Been.
Compellingly told and deeply insightful, Saving Stuyvesant Town takes readers inside one of the most crucial and consequential moments in New York City real estate history—when a community stood up to mammoth commercial interests and successfully fought to save its homes. From city streets to City Hall to Midtown corporate offices, Garodnick's vivid modern history brings to life the power of creative problem-solving, determination, and brute-force politics to make a lasting difference for the public good.
As Senator Chuck Schumer put it: "Saving Stuyvesant Town is the inspiring story of how one middle-class community fought back, against all odds, to resist corporate excess and delivered an incredible result for New York City. Stuyvesant Town's future is tied to the future of New York, and Dan Garodnick's book is a must-read."
Daniel R. Garodnick is a lifetime Stuyvesant Town resident who served for 12 years as a City Council Member from the East Side of Manhattan. He later served as the leader of a cohort of Roosevelt House Grove Scholars who contributed to early research for Saving Stuyvesant Town. In addition, Garodnick worked as a civil rights attorney. A graduate of Dartmouth, he was the Editor-in-Chief of the University of Pennsylvania's Law Review. He is now President & CEO of Riverside Park Conservancy, a not-for-profit organization advocating for the six-mile park along Manhattan's West Side.
Hon. Vicki L. Been, the New York City Deputy Mayor of Housing and Economic Development, previously served as Commissioner of the New York City Department of Housing Preservation and Development. Additionally, she has held positions at New York University, including Faculty Director of the Furman Center for Real Estate and Urban Policy, the Weinfeld Professor of Law, and Affiliated Professor of Public Policy at NYU's Robert F. Wagner Graduate School of Public Service.
This Event Will Be Held Online via Zoom
Audience
Open to Everyone