Events /
Speaking of Justice - My Name is Pauli Murray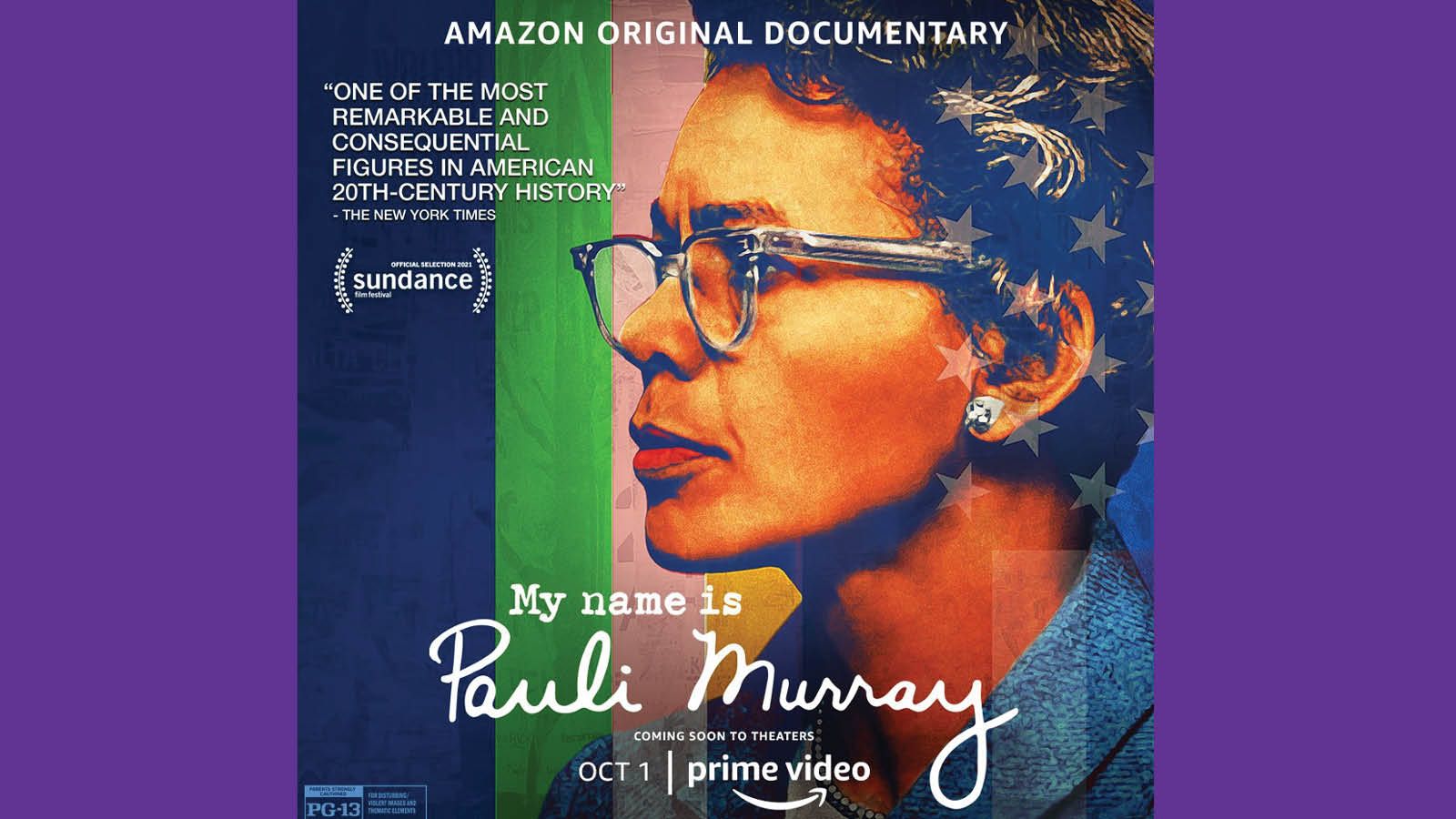 Welcoming remarks by Hunter College President Jennifer J. Raab
Screening: My Name is Pauli Murray (91 minutes)
Post-screening discussion moderated by Acting Provost Dr. Valeda Dent
Roosevelt House is proud to present the first in a new season of live, in-person public events—also available virtually on Zoom—featuring Academy Award nominated filmmakers Julie Cohen and Betsy West in a post-film screening conversation with Hunter College Acting Provost Dr. Valeda Dent.
The new Amazon film My Name is Pauli Murray is a revelatory and inspiring documentary on the life and ideas of the legendary Black Hunter College alumna who became a towering, if historically neglected, advocate for equal rights.
The film chronicles Murray's extraordinary journey from her youth in the segregated South to her career as pioneering non-binary activist, writer, priest, and lawyer who shaped landmark litigation—and consciousness—around race and gender equity. Largely overlooked by history, Pauli Murray ('33) was a legal trailblazer who forged a lifelong friendship with Eleanor Roosevelt and influenced history-making jurists like Ruth Bader Ginsburg (in her opinions on gender equality) and Thurgood Marshall (in his civil rights arguments). With an intrinsic understanding of what it meant to exist beyond accepted categories and cultural norms, Murray's personal path and tireless advocacy changed our culture while foreshadowing some of the most politically consequential issues of our time. This film dramatically places her in the historic pantheon at last.
Julie Cohen is a producer and director whose work includes co-directing RBG, an Oscar-nominated documentary about Justice Ruth Bader Ginsburg; American Veteran; The Sturgeon Queens; and Ndiphilela Ukucula: I Live to Sing. A former, longtime NBC News staff producer, her films have screened at more than 80 festivals and she has won three New York Emmy Awards. She is also an adjunct professor at Columbia Journalism School.
Betsy West co-directed RBG with Julie Cohen. She is also the executive producer of the documentaries MAKERS; The Lavender Scare; and 4%: Film's Gender Problem. As a producer and executive at ABC News, she received 21 Emmy Awards and two duPont-Columbia Awards for her work on Nightline, Prime Time Live, and The Turning Point. As senior vice president at CBS News, she oversaw both 60 Minutes and 48 Hours. At Columbia Journalism School she is the Fred W. Friendly Professor Emeritus of Professional Practice in Media and Society.
Valeda Dent, PhD, Moderator, is Acting Provost and Vice President for Student Success and Learning Innovation at Hunter College. With extensive research into the impact of chronic poverty on rural development, rural libraries in Africa, and related literacy issues, she has written or co-written three books and published more than 24 research articles in peer-reviewed journals. Co-founder of the Rural Village Libraries Research Network, her work has been presented at conferences around the world.
This event will be held in person at Roosevelt House and online via Zoom.
Proof of full COVID-19 vaccination will be required for all who attend, and masks must be worn at all times in Roosevelt House.
Audience
Open to Everyone