Events /
25th Anniversary of ¡Palante, Siempre Palante! The Young Lords
Oct 18, 2021 | 4:30 pm
-
6:30 pm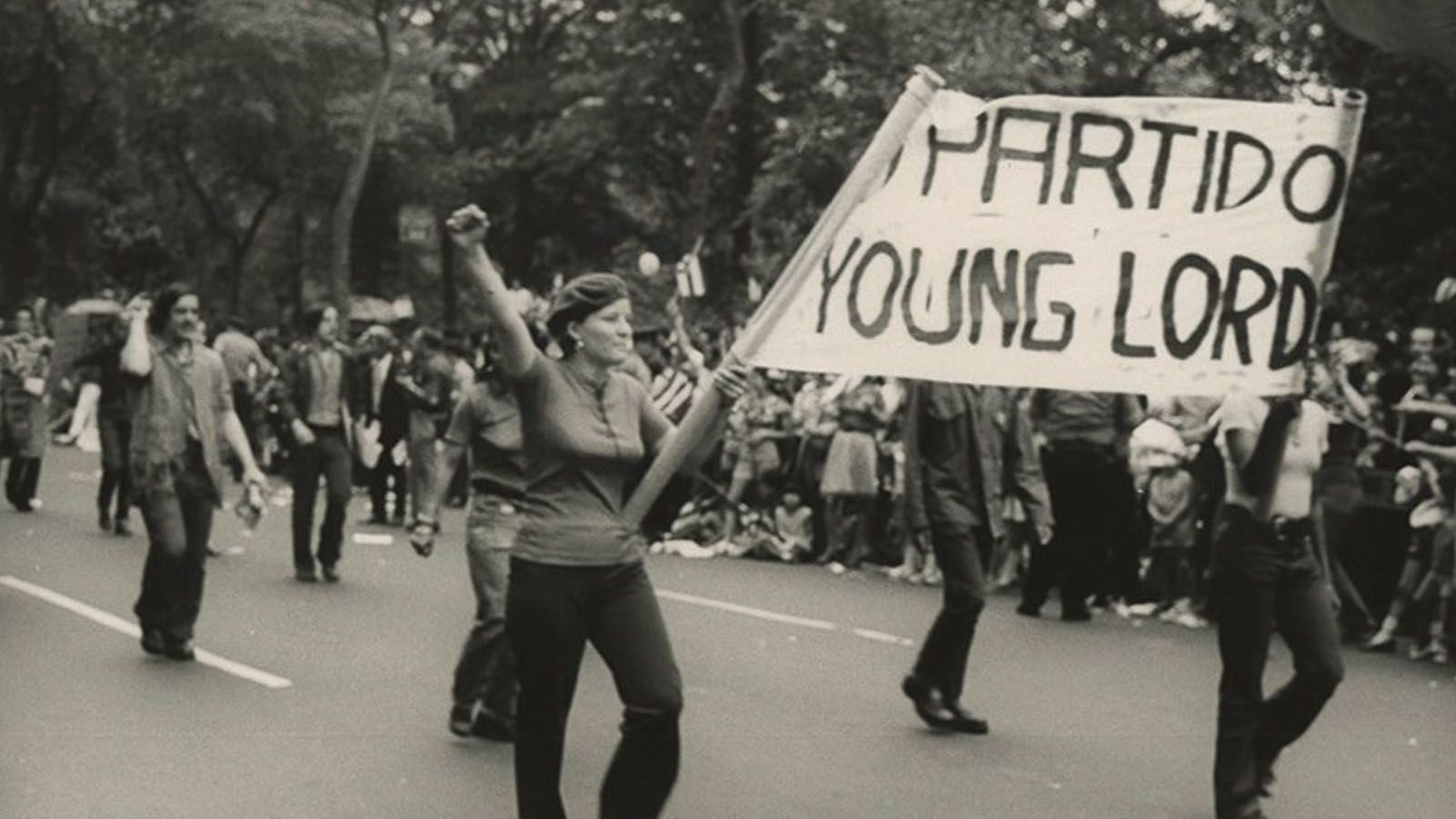 Guests: Iris Morales in Conversation with Frances Negron
Moderator: Yarimar Bonilla
Host: Kimberly Roa
Join us on Monday, October 18, 2021 to celebrate the 25th anniversary of ¡Palante, Siempre Palante! Day. Proclaimed on October 18th, 1996 by then Manhattan Borough President, Ruth Messinger, ¡Palante, Siempre Palante! Day honors the rich history of Puerto Rican activists in New York, specifically, the Young Lords. These stories are cataloged in the 1996 documentary of the same name, ¡Palante, Siempre Palante! in an effort to prevent this history from being lost or forgotten. Join the film's director, Iris Morales, in conversation with Puerto Rican filmmaker Frances Negron Muntaner to celebrate the 25th anniversary of this historic occasion and discuss the importance of documenting history on film.
¡Palante, Siempre Palante! is the first documentary to bring the story of the Young Lords to national television and the first Puerto Rican program on POV: the American Documentary series. For 25 years, the film has continued to screen in classrooms and community venues across the United States and Puerto Rico, and has had several screenings in Cuba.
The event will have live performances, vivid conversation, & a robust highlight reel from the night of the documentary's premier. Listen to the experiences of the film production team & how some educators have used the documentary in their classroom! Director Iris Morales will also donate part of her private collection of Young Lords material to Centro's archives.
This event will be held online via Zoom.
Audience
Open to Everyone