East Building Closure Update for Tuesday, Dec. 5. All classes taking place in the East Building of the Main Campus will resume. The Library will be open. All staff stationed in offices outside the Library in the East Building should continue to work remotely while our facilities team assesses each office individually.

Events /
Virginia Inés Vergara: Subductions - Hallway Exhibition
Oct 18, 2021
-
Feb 5, 2022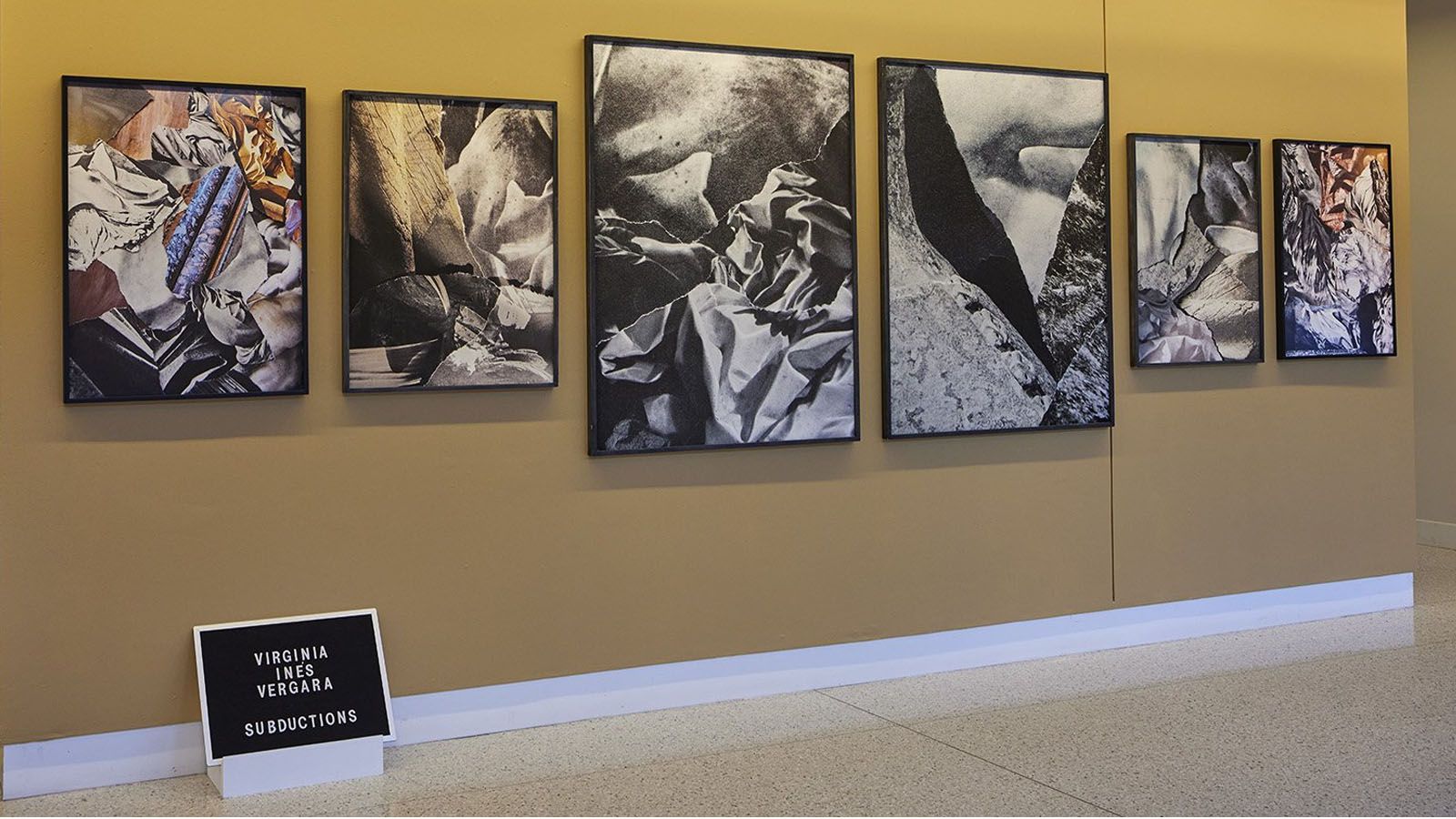 In Virginia Inés Vergara's photographic series, Subductions, imagery suggesting geology, landforms, and earthly minerals intersect with her deconstruction of art-historical monuments to create dynamic pictorial works. The exhibition at Hunter East Harlem Gallery is composed of six archival pigment prints presented together for the first time. Her process involves photographing fragments of everyday "flat" textbook illustrations of canonic Baroque sculptural environments, then arranging these pictorial shards in collage-like abstractions and rephotographing them. Visual clues indicating the original statues and architecture are intermittently recognizable, but for Vergara these are raw materials for artistic disruption and recreation. The project was stimulated in part by her interest in the geological process of subduction, in which the edges of two tectonic plates converge, with one plate being driven beneath the other and sinking into the Earth's mantle. In other words, a metaphor for pictorial upheavals and re-alignments of earth.
Each of these photographic "subductions" guides the eye through an experience that is both familiar and unfamiliar, in which hints of known elements—carved marble drapery or decoration on a granite column—are reassembled into otherworldly sites. In our hallway gallery, Subductions invites viewers into Vergara's imaginary spaces that challenge us to explore along the fault lines of perception.
Vergara was born and raised in uptown New York City where she currently lives and works. She has exhibited extensively in the USA and internationally. She holds a BFA from Rhode Island School of Design and an MFA from Hunter College.
This hallway exhibition is viewable from Hunter East Harlem Gallery's 119th Street windows.
Audience
Open to Everyone
Location
2180 3rd Avenue at 119th Street




New York

,

NY

10035

United States

+ Google Map