Events /
The Struggle for Queer and Trans South Asian Human Rights: A Conversation with Community Leaders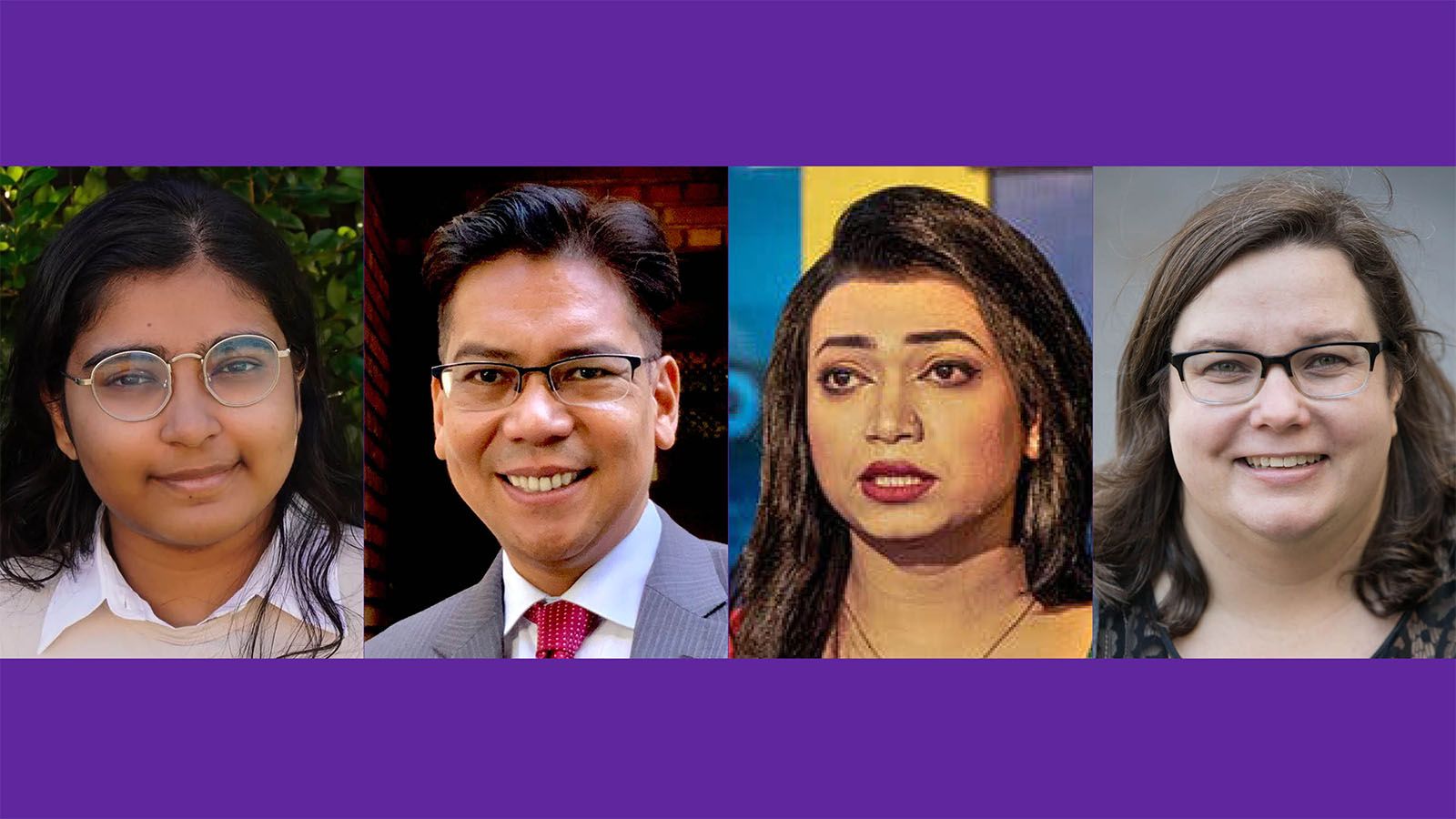 Launching its first full season of public events at the Roosevelt House LGBTQ Policy Center under the leadership of its new Director, Erin Mayo-Adam, we are pleased to present an urgent discussion on the escalating violence and discrimination faced by Asian and LGBTQI+ communities around the globe. In New York City alone, 2021 saw anti-LGBTQI+ incidents increase by 193% and anti-Asian incidents by a staggering 361%.
Bringing together LGBTQI+ South Asian community leaders as well as Hunter College students, faculty, and neighbors, this event will address the intersections of oppression at the root of how these communities experience surging violence and discrimination. Panelists will also consider how public policy and political institutions can further the struggle for all-encompassing LGBTQI+ liberation.
Panelists:
Erin Mayo-Adam, co-moderator, is the Director of the LGBTQ Policy Center at Roosevelt House, an assistant professor in the Political Science Department, and a member of the Roosevelt House Public Policy Faculty and Curriculum Committee. She is the author of Queer Alliances: How Power Shapes Political Movement Formation and has published in numerous academic outlets, including the Law & Society Review, Law & Social Inquiry, and the Oxford Encyclopedia of LGBT Politics and Policy. Her research is situated in the fields of American politics, law and society, and political theory and bridges scholarship on social movements, interest groups and public policy, intersectionality, gender and sexuality, and migration and labor politics.
Ariana Ahmed, co-moderator, is a Hunter College junior and co-president of Hunter's Queer Student Union. A Thomas Hunter Scholar, AANAPISI Scholar, and JFEW Eleanor Roosevelt Scholar, she serves as a Junior Senator in Hunter's Undergraduate Student Government and is the President of Mock Trial Society. She earned an Albert Shanker Scholarship for Public Service and an Edward T. Rogowsky Women's Public Service Scholarship—giving her the opportunity to work with the City Council and State Assembly to address CUNY-wide issues. She also established an internship pipeline program between Hunter College and the League of Women Voters NYC, connecting students with opportunities in voting rights advocacy.
Glenn D. Magpantay is a professor of Asian American Studies at Hunter College, a civil rights attorney, and a Soros Equality Fellow who teaches classes on law, Asian Americans, and the LGBTQI+ community. He co-founded and served as the Executive Director of the National Queer Asian Pacific Islander Alliance and was Democracy Program Director at the Asian American Legal Defense and Education Fund, where he worked to protect and promote the voting rights and political participation of Asian Americans. His civil rights work was recognized by the National Asian Pacific American Bar Association with its 2020 Trailblazer Lifetime Achievement Award and the Walter & Evelyn Haas, Jr. Fund's 2017 Outstanding LGBTQ Leadership Award for Immigrants' Rights.
Tashnuva Anan Shishir became Bangladesh's first transgender news anchor in 2021—in what the New York Times called a "watershed" moment for transgender representation. A theater worker, model, and social worker, she is a leading voice for LGBTQI+ human rights within the South Asian diaspora. She has served as the Executive Officer for the National Human Rights Commission of Bangladesh and as a volunteer for organizations including Sangat: A Feminist Network, Roopban, Oboyob, and the Bangladesh Youth Leadership Center. She is currently the Case Management Officer in the Ovibashi Karmi Unnayan Program, a grassroots migrant worker's rights organization in Bangladesh.
This event is co-sponsored by the CUNY LGBTQ Advisory Council's Speaker Series, and made possible through the generous support  of the New York City Council
This event will be held in person at Roosevelt House and online via Zoom.
Proof of full COVID-19 vaccination will be required for all who attend, and masks must be worn at all times in Roosevelt House.
Audience
Open to Everyone