Events /
U. S. Senator Sherrod Brown - Desk 88: Eight Progressive Senators Who Changed America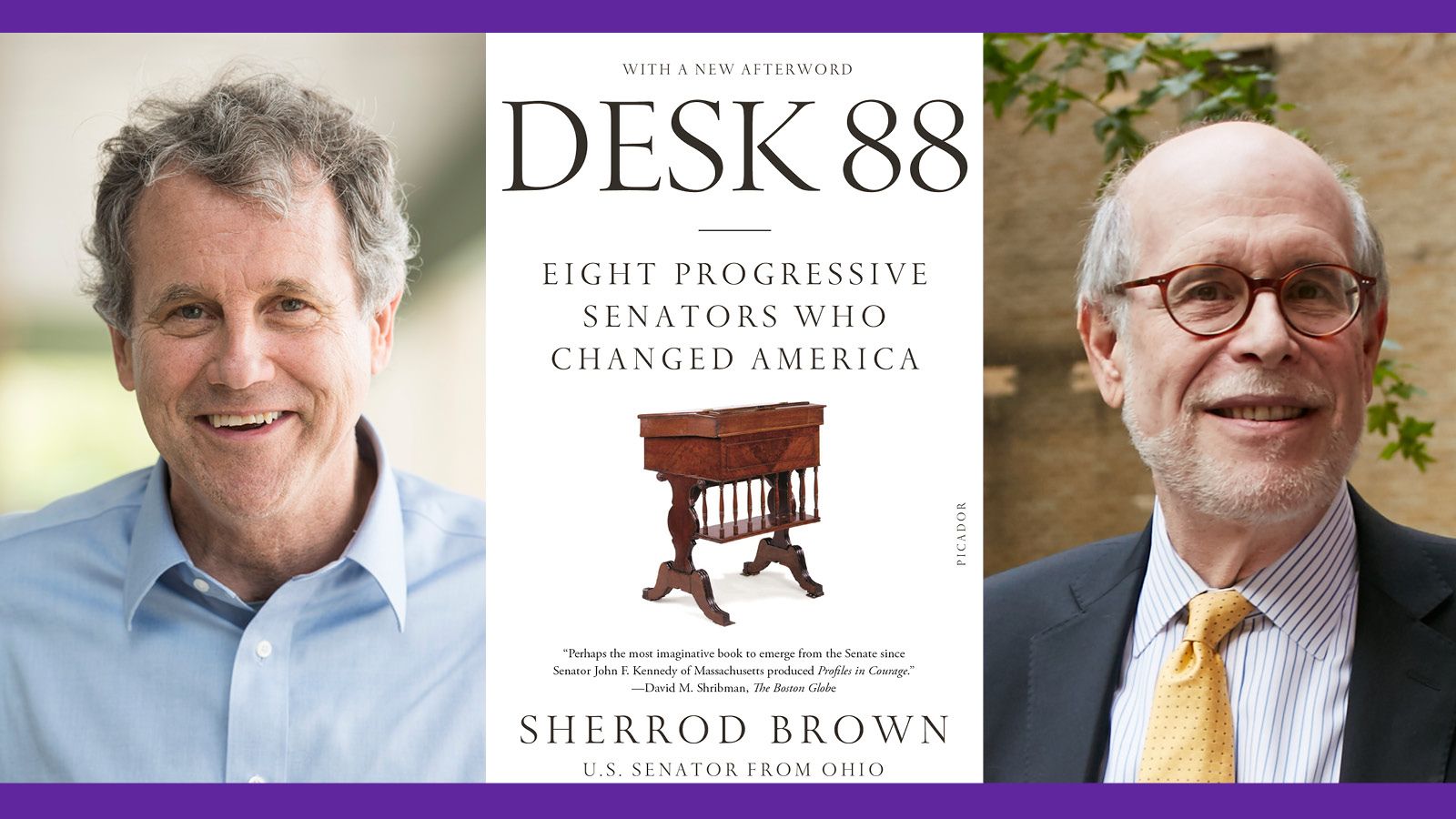 Roosevelt House presents a live Zoom discussion of Desk 88: Eight Progressive Senators Who Changed America by Senator Sherrod Brown. In a book only a "sitting senator" could write, Sherrod Brown (D-OH) explores the careers and legacies of some of the history-making progressives who sat at the same Senate floor desk he has occupied for the last 13 years. The senator will be in conversation with Jonathan F. Fanton Director of Roosevelt House Harold Holzer.
Compelling and thoughtful, Desk 88 tells the story of eight Senators who preceded Brown's arrival in 2007, exploring the decisive contributions they made to help create a more equitable and just America. They include Alabama's Hugo Black (later an associate justice of the Supreme Court), Robert F. Kennedy of New York, and South Dakotan George McGovern—as well as often-overlooked figures like Idaho's Glen Taylor, Herbert Lehman of New York and Al Gore Sr. of Tennessee. Their stories form a sweeping chronicle of the successes and failures of the progressive idea throughout modern history—as well as a vision for its future.
In a new afterword for the paperback edition, Senator Brown provides perspective, from his desk, on recent national challenges including the Coronavirus pandemic.
As Hillary Clinton says about Desk 88: "Sherrod Brown has always been a fighter for people and progress, and here he offers readers a window into the past that ties our shared history to the hard, important work that needs to be done to move our country forward."
Sherrod Brown is the senior United States Senator from Ohio, first elected in 2006. Previously, he was Congressman from Ohio's 13th district from 1993 to 2003 and the 47th Ohio Secretary of State from 1983 to 1991. Senator Brown began his political career in 1975, when he was elected to the Ohio House of Representatives. His books include Congress from the Inside: Observations from the Majority and the Minority and Myths of Free Trade: Why American Trade Policy Has Failed.
Harold Holzer, Director of Roosevelt House, is the author, co-author, or editor of 54 books on Lincoln and the Civil War. His Lincoln and the Power of the Press won the 2015 Gilder Lehrman Lincoln Prize and awards from Harvard and Columbia. A National Humanities Medal laureate, his latest book is The Presidents vs. the Press: The Endless Battle Between the White House and the Media from the Founding Fathers to Fake News.
This event will be held online via Zoom. 
Audience
Open to Everyone