Events /
Walking While Trans: The End Of New York's Anti-Loitering Law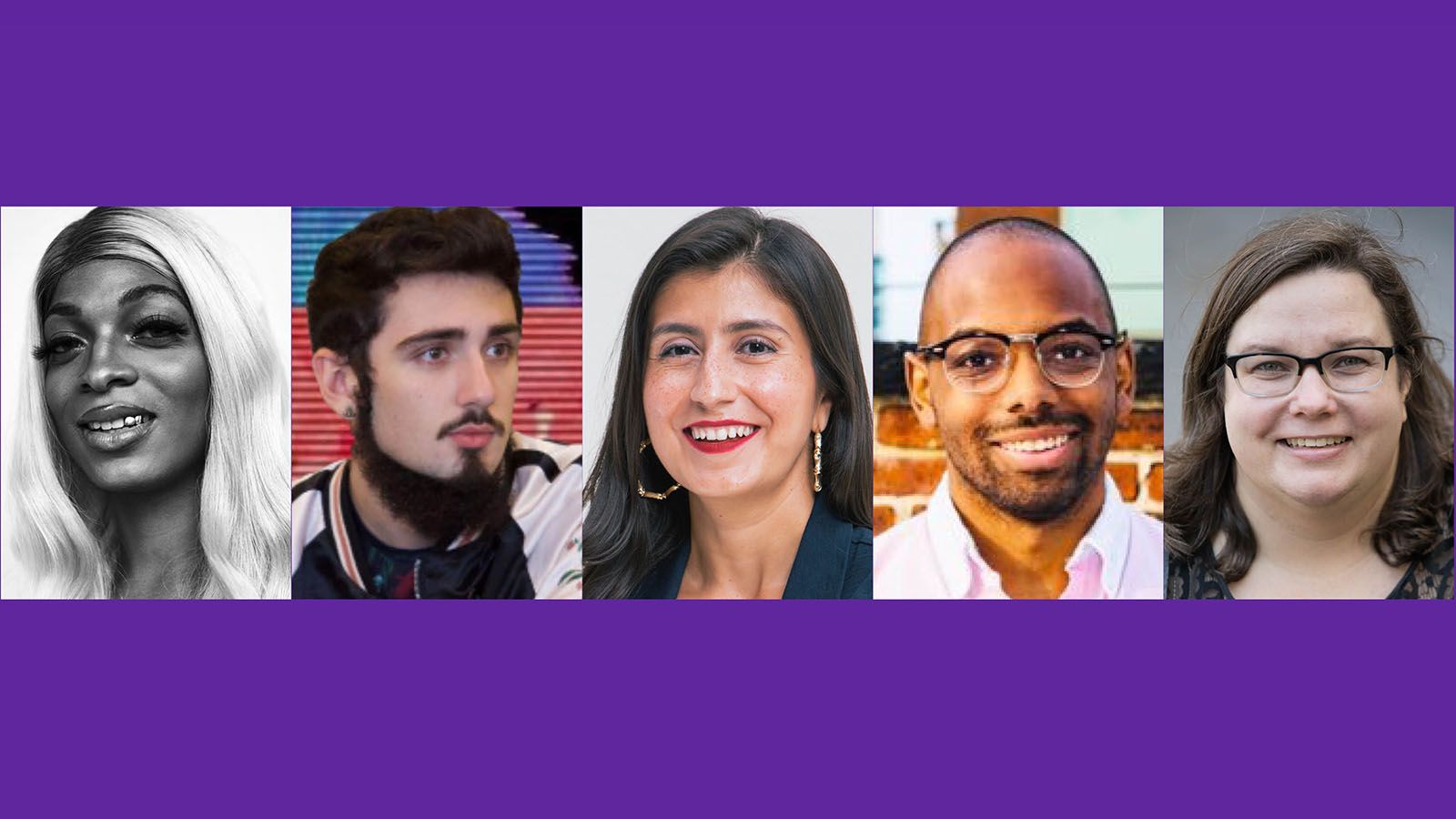 The LGBTQ Policy Center at Roosevelt House invites you to attend a new public program presented in-person and on Zoom Walking While Trans: The End Of New York's Anti-Loitering Law.
Continuing the first full season of public events at the Roosevelt House LGBTQ Policy Center under the leadership of its new Director, Erin Mayo-Adam, we are pleased to present a panel discussion on the successful effort to repeal New York State's "Walking While Trans" law. Through a conversation with leading policymakers, attorneys, and activists, this event will examine how a powerful policy coalition came together to advance the law's repeal and look ahead to future LGBTQ+ policy campaigns aimed at reducing mass incarceration in New York.
In February of 2021, New York repealed the anti-loitering law commonly known as "Walking While Trans," which, according to its critics, was used by law enforcement to harass and arrest trans people. Culminating years of grassroots activism led by trans people of color, the repeal is part of an ongoing fight to reform the police system and reduce the criminalization of New York's queer and trans communities.
Panelists Include: 
Erin Mayo-Adam, moderator, is the director of the LGBTQ Policy Center at Roosevelt House, an assistant professor in the Political Science Department, and a member of the Roosevelt House Public Policy Faculty and Curriculum Committee. She is the author of Queer Alliances: How Power Shapes Political Movement Formation and has published in numerous academic outlets, including the Law & Society Review, Law & Social Inquiry, and the Oxford Encyclopedia of LGBT Politics and Policy. Her research is situated in the fields of American politics, law and society, and political theory and bridges scholarship on social movements, interest groups and public policy, intersectionality, gender and sexuality, and migration and labor politics.
TS Candii is a political activist, community organizer, and public speaker who helped found the DecrimNY and Repeal the #WalkingWhileTrans coalitions. A leader with Vocal-NY, TS Candii frequently led protests and rallies in the months leading up to the repeal of New York's "Walking While Trans" law. TS Candii is currently working on a documentary film entitled "Policing Our Bodies" with documentary filmmaker and professor of filmmaking at Hunter College, Tami Gold.
Jake Nill is the Program Coordinator of the LGBTQ+ Student Center at the City College of New York, CUNY. In 2019 he graduated from the CCNY Colin Powell School with a B.A. in Political Science and double-minors in Community Change Studies and Women and Gender Studies. Additionally, Jake is a 2021 graduate of the Queen's College's Urban Affairs master's program. As a graduate student, Jake's master's thesis "Hidden Rainbows" was a call-to-action toolkit for New York City's elected officials to understand and act upon issues affecting LGBTQ+ homeless and street-involved youth including the further decriminalization of sex work.
Hon. Jessica Ramos is New York State Senator for the 13th District in Queens, which includes the neighborhoods of Corona, East Elmhurst, Jackson Heights, and parts of Astoria, Elmhurst, and Woodside. As chair of the Senate Committee on Labor, she has passed legislation to grant farm workers basic rights, tackle child poverty, and secure $2.1 billion to create a fund for workers who have been excluded from pandemic-related relief. Senator Ramos was among the senate's most outspoken advocates for the repeal of "Walking While Trans."
Jared Trujillo is policy council with the New York ACLU (NYCLU) and serves on the Steering Committee through the Association of Legal Aid Attorneys, where he is the LGBTQ+ Caucus Co-Chair. Jared started working in 2014 at the Legal Aid Society's Juvenile Rights Practice, representing young people in juvenile delinquency proceedings and in child welfare cases; in 2017, he moved to the Criminal Defense Practice where he represents individuals accused of misdemeanors and felonies. Jared gives speeches and provides community education throughout New York on "decriminalizing queerness," and the impact that over-incarceration and over-policing have on queer and trans communities.
This event is co-sponsored by the CUNY LGBTQ Advisory Council's Speaker Series.
This event is made possible through the generous support of LaGuardia Community College and the New York City Council through the offices of Daniel Dromm (District 25) and Speaker Corey Johnson.
This event will be held in person at Roosevelt House and online via Zoom.
Proof of full COVID-19 vaccination will be required for all who attend, and masks must be worn at all times in Roosevelt House.
Audience
Open to Everyone
Location
47-49 East 65th St.




New York

,

NY

10065

United States

+ Google Map

Entrance on the north side of 65th Street between Park Avenue and Madison Avenue