Events /
"What is Here is Open": Selections from the Treasures in the Trash Collection
Jun 4, 2019 | 8:00 am
-
Sep 14, 2019 | 5:00 pm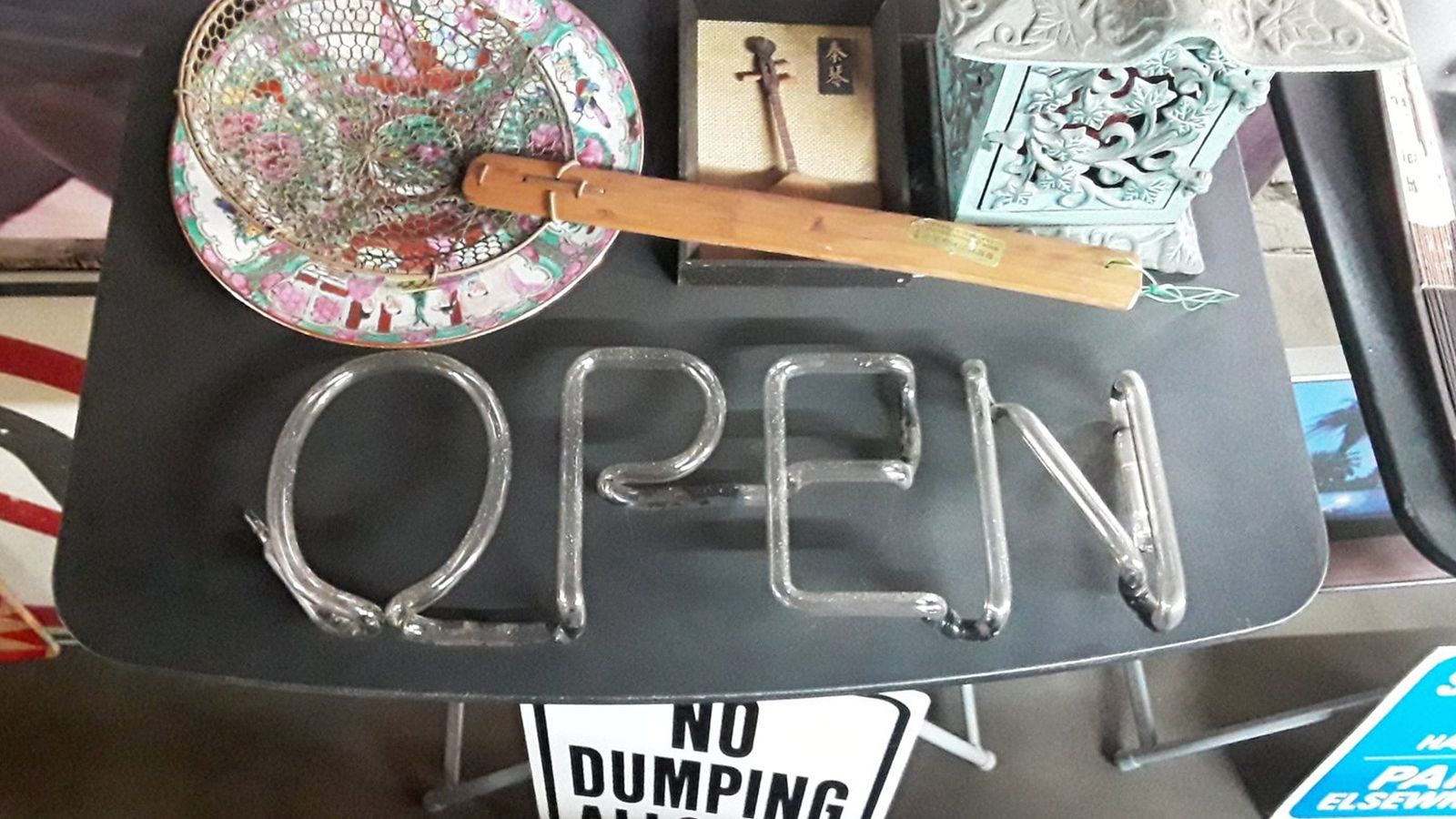 For over 30 years, Nelson Molina worked for the New York City Department of Sanitation (DSNY) as a sanitation worker. His regular pick up routes were in Manhattan 11, a district bordered by 96th Street to 106th Street between First and Fifth Avenues. While he worked, he found many objects; some that needed repair and others that were fully intact.
As hundreds and hundreds of objects amassed, Molina created the Treasures in the Trash Collection inside DSNY's garage. The result of Molina's labor of love is a collection of objects that range from carefully posed, century-old framed family portraits to needle point; from lost cassettes to castaway Buddha statues; from colorful Pez dispensers to clocks and 8mm films. Each object has become a rescued moment, recovered by Molina's sense for the importance of place, sustainability, and community.
What is Here is Open: Selections from the Treasures in the Trash Collection is an exhibition that places works by seven New York City-based contemporary artists alongside a selection of Molina's found objects. Molina, along with curator Alicia Grullón, will choose objects from the Treasures in the Trash Collection to accompany the contemporary artists' works, creating unique, site-specific installations at the Hunter East Harlem Gallery. These ephemeral installations blur the lines between art, memory, and archive, and take on both an anthropological and artistic resolve that rests in community's vision of itself. The resulting project emphasizes the artistic and curatorial processes of those who make, those who collect, and those who arrange, engaging the similarities among these actions.
Most of the discarded items in Molina's museum were collected in and around his local neighborhood of East Harlem, and What is Here is Open seeks to engage in a dialogue on the past, present, and future identity of this community.
At a critical time of change in New York City, Molina's 35-year work of assembling hundreds of discarded personal items into a museum fosters a sense of self-determination and a belief in a resident's ability to tell their own story of where they live through the objects in the collection and display. What is Here is Open is inspired by Fred Wilson's curatorial projects, including Rooms with a View: The Struggle Between Culture, Content, and Context in Art (Bronx Council of the Arts, 1987-1988) and his seminal Mining the Museum (Maryland Historical Society, 1992). In his exhibition projects, Wilson "focused on the meaning of the gallery or museum as both a formal space and an ideological construct." His projects challenged cultural institutions and their structure as elitist and racist, consciously leaving out narratives from poorer black communities in history and art. What is Here is Open both explores and challenges historical power in mainstream art and cultural institutions by asking: Who gets to select what art is, and who can create the spaces that house it?
What is Here is Open: Selections from the Treasures in the Trash Collection is made possible in part thanks to support from Hi-ARTS, the Foundation for New York's Strongest, and Hunter East Harlem Gallery.
Audience
Open to Everyone
Location
2180 3rd Avenue at 119th Street




New York

,

NY

10035

United States

+ Google Map