Events /
Women's Rights — The Best of Roosevelt House
May 22, 2020
-
May 31, 2020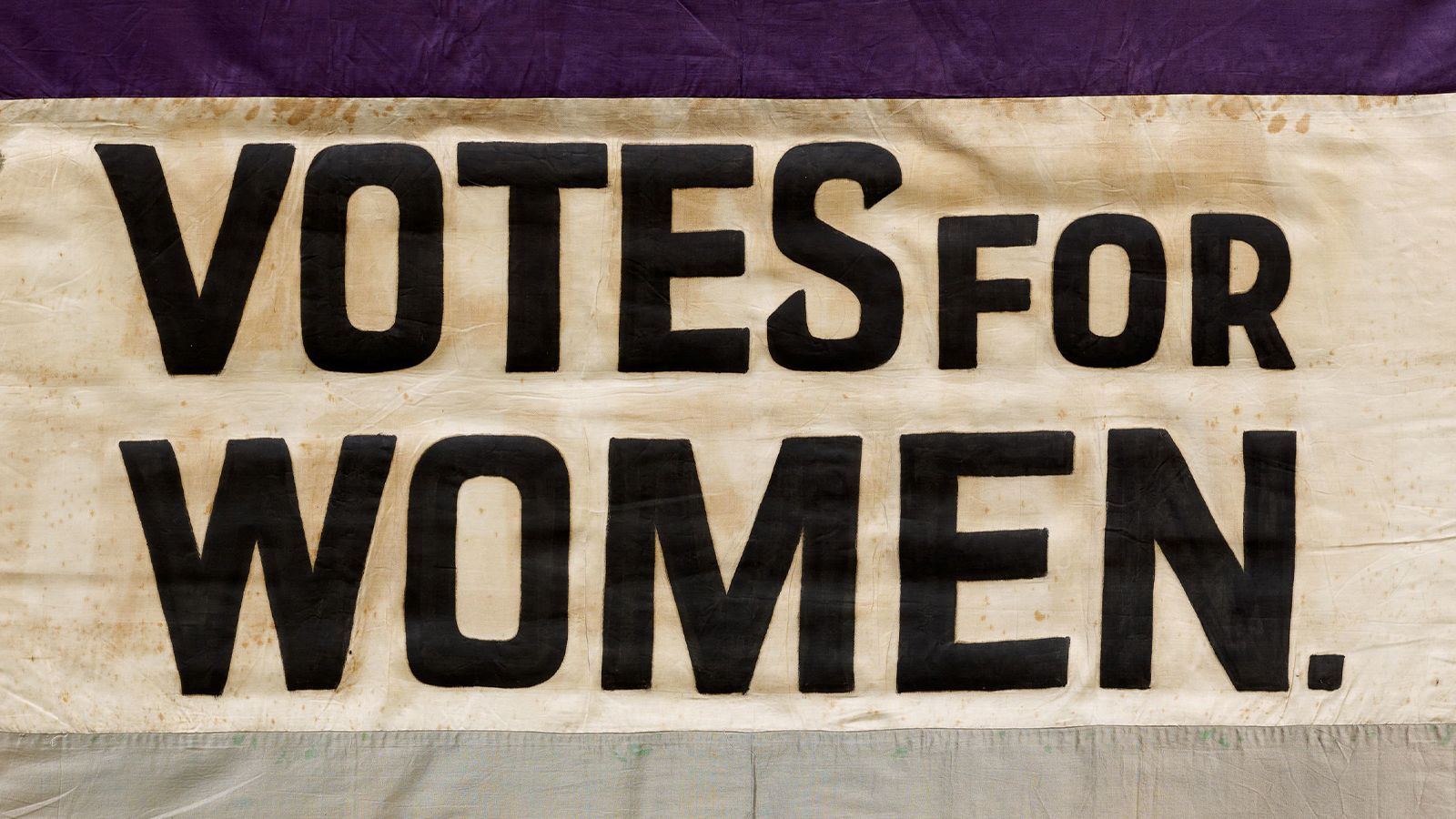 We are pleased to continue encore online presentations of Roosevelt House public programming—to inform and inspire us during these challenging days.
In recent years, Roosevelt House has presented dozens of extraordinary, in-person talks and conversations with public policy and human rights experts, historians, writers, and leaders in business, culture, and government—as well as on-site and online exhibitions of photography and other rare historical items.
Now, recognizing that many of our members and supporters yearn to continue their close connection to our agenda of civic engagement, we are pleased to offer you the opportunity to re-examine programs or exhibits you may have attended in the past, or to see them for the first time.
ROOSEVELT HOUSE ON WOMEN'S RIGHTS
This week, as COVID-19 continues to define our moment in history, we look back at a special Roosevelt House exhibition and two live programs that explore another defining moment in history, the passage of the 19th amendment a century ago, and the suffrage movement that made it a reality.
Women Take the Lead: From Elizabeth Cady Stanton to Eleanor Roosevelt, Suffrage to Human Rights was on exhibit at Roosevelt House from January 14 to May 27, 2016, where many hundreds of visitors from the Hunter community and beyond came to see it. The exhibit was adapted by Roosevelt House Historian Deborah Gardner from the show "No Gate, No Lock, No Bolt," curated by Sarah Funke Butler at RARE Gallery in October 2015, to include a combination of materials from the extraordinary Dobkin Family Collection of Feminist History and documents, many relating to Eleanor Roosevelt, from the Roosevelt House collection. The exhibition contains suffrage movement posters, original letters, rare printed ephemera, photos and manuscripts, including an original manuscript about family planning from Margaret Sanger, a hand-edited script of the 1938 Nobel Prize acceptance speech of Pearl S. Buck, and an array of campaign pamphlets such as "Mother Goose as a Suffragette." Subsequently, the exhibition was moved online and expanded to include video and audio on topics relating to the women's suffrage movement and women's rights writ large.
The second encore Roosevelt House presentation is actually a part of the first: a program from the Roosevelt House archive that launched the exhibition on January 14, 2016. The line-up of distinguished speakers include Hunter College Foundation Trustee, member of the Roosevelt House board of advisers, and philanthropist Elbrun Kimmelman '72, whose generosity—along with her husband Peter's— helped make the original exhibition possible; U.S. Congresswoman Carolyn Maloney; Manhattan Borough President Gale Brewer; actress Jillian Stevens '13 performing a piece by Bella Abzug called "What Women Should Fight For;" as well as Hunter College President Jennifer Raab and Roosevelt House Director Harold Holzer.
The third program, from March 2020, is from the opening night of 2020: Gender, Race, Suffrage, and Citizenship, a conference that was co-presented by the Hunter College Women and Gender Studies Department celebrating the movement that led to the passage of the 19th amendment and exploring its complexities and omissions. In it, historian, author, and longtime political activist Dr. Barbara Ransby offers a keynote speech examining the tensions in the suffrage movement between gender and racial equality.
Please tune in—to both the sights and sounds—below:
Women Take the Lead: From Elizabeth Cady Stanton to Eleanor Roosevelt, Suffrage to Human Rights - EXHIBIT
Women Take the Lead: From Elizabeth Cady Stanton to Eleanor Roosevelt, Suffrage to Human Rights - OPENING REMARKS
2020: Gender, Race, Suffrage, and Citizenship
Join us—this week and in the weeks to come—as we present The Best of Roosevelt House.
Audience
Open to Everyone