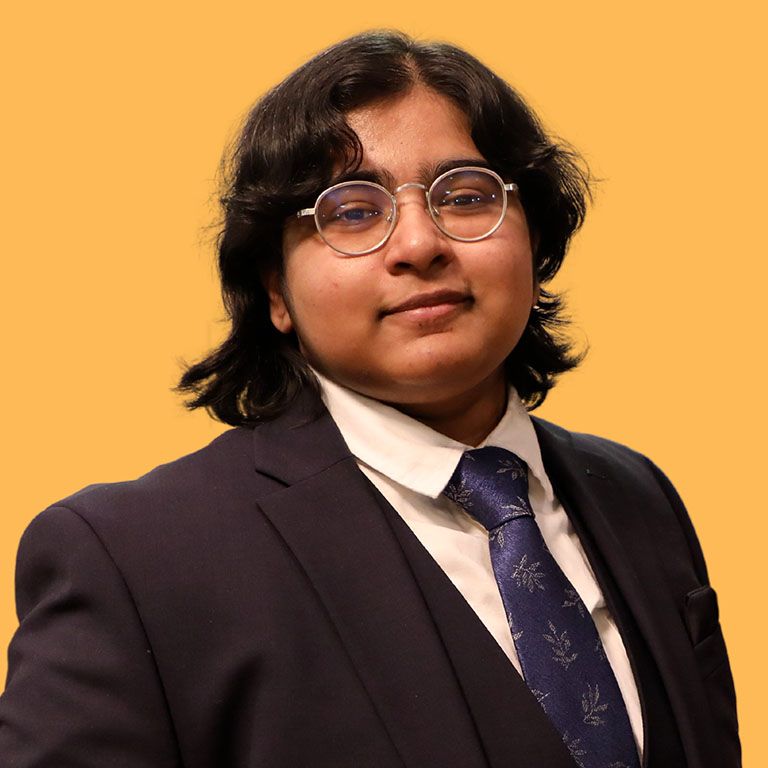 Ariana Ahmed
Legalized Persecution: The Consequences of Defining Homosexuality Through Immigration Acts in the U.S. examines the historical and contemporary effects of U.S. immigration laws purposely excluding immigrants suspected of being homosexual individuals, as they showed signs of "psychopathic personality, epilepsy, or a mental defect" for desiring those of the same sex. By embedding such discrimination into law, such as the Immigration and Nationality Act of 1952, the U.S. set a legal and social precedent for normalized homophobia and the labeling of homosexuality as a disease. This project connects the historical consequences of legalizing such homophobic persecution to its pervasive existence in non-white and queer communities in the U.S. today. (Professor Jillian Schwedler, Political Science)
---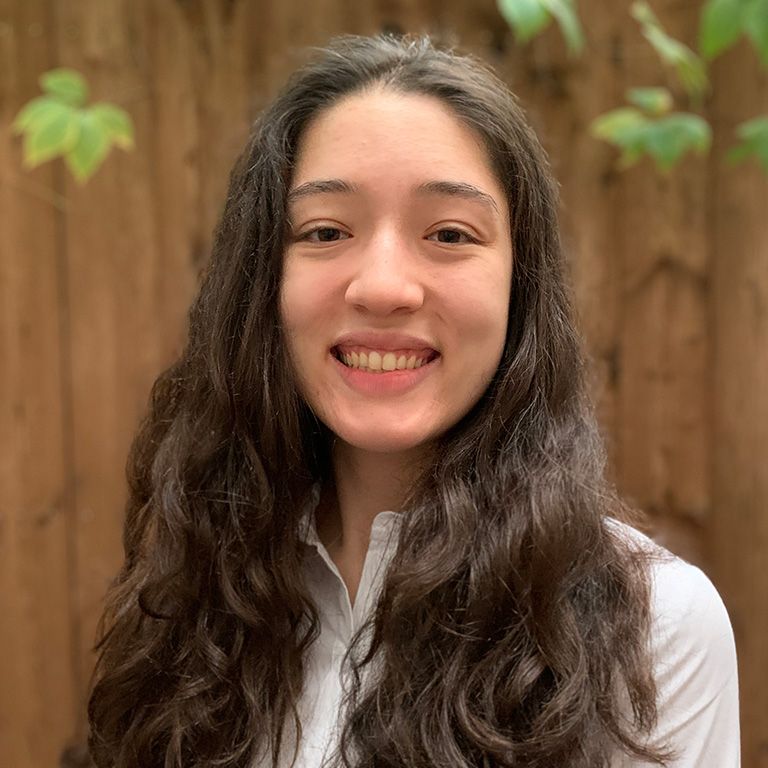 Kaia Beatty
Symbols of Central Park: the Significance of Birds in New York City's Vital Greenspace combines historical and aesthetic scholarship to provide a well-informed reading of nineteenth-century bird iconography and environmental architecture in Central Park. By interpreting how birds are represented in three works of art within the park, the project seeks to reveal a greater shift in thinking about nature during the Gilded Age: from the picturesque and romantic schools of thought, to the sublime. Additionally, this research serves to inform contemporary attitudes towards our relationship with nature in an increasingly urbanized and polluted world.
Outreach takes the form of an immersive audio tour of three of Central Park's most famous artworks: the Bethesda Terrace, Eagles and Prey, and The Falconer. Together, the birds of these statues tell a story of New Yorkers' evolving relationship with their natural environment during the notorious Gilded Age of the late 19th century. As listeners discover the historical and philosophical undercurrents behind each work of art, they are invited to use lessons from our past to inform their current understanding of their natural environment. (Professor Sandra Shapshay, Philosophy)
---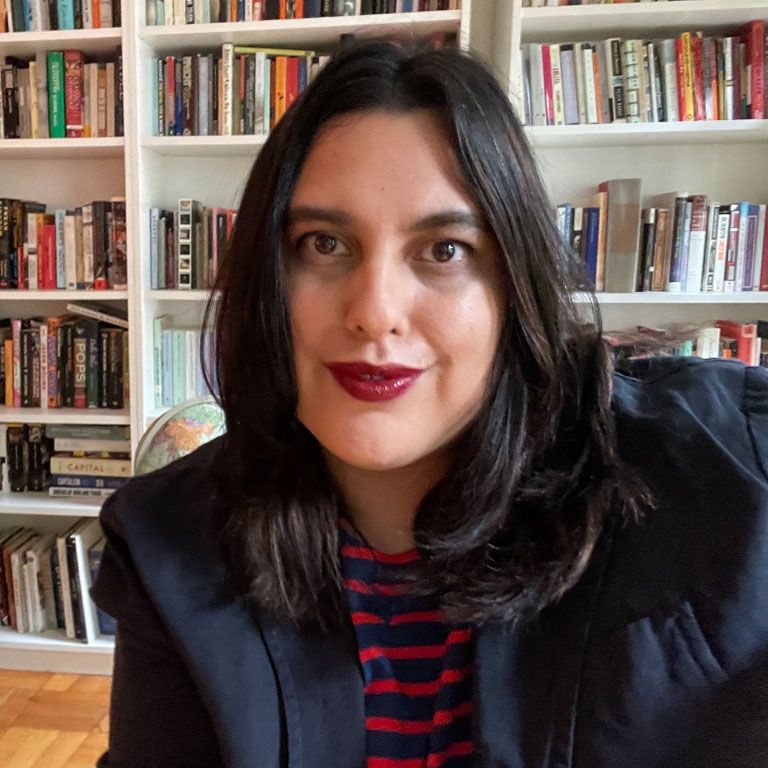 Samantha Bodamer
Tracing Latvian National Identity in The Riga School of Poetic Documentary looks at non-fiction films produced by the Riga School of Poetic Documentary, a group active from the 1960s to the 1990s. This group produced films within the socialist state republic that privileged Latvian social consciousness, tradition, and cultural landscapes without directly critiquing the Soviet government. This research will analyze the films and filmmakers of the Riga School of Poetic Documentary as they exist both within the Soviet system of filmmaking and as a subversive force of art that speaks outside of the official ideological discourse. Their body of films constructed visual metaphors and poetic montages in the modernist style, cultivating a sense of national identity without geopolitical borders.
Outreach consisted of a one-night screening engagement, titled "(Non)Conformist Baltic Poetic Documentaries of the 1960s." This event reflected on 60s poetic non-fiction filmmaking as an act of resistance to the material realities of political oppression under the Soviet Union, focusing on filmmaking in the Baltic States of Estonia, Latvia, and Lithuania. The featured film, Bridges of Time, is a meditative filmic essay on the tradition of Baltic poetic documentary that emerged in the 1960s, and was paired with three short films. (Professor Yasha Klots, Classical & Oriental Studies)
"(Non)Conformist Baltic Poetic Documentaries of the 1960s" was presented in partnership with the Estonian Film Institute, National Film Centre of Latvia, Lithuanian Film Centre, and Meno Avilys. Special thank you to the State Culture Capital Foundation in Latvia.
---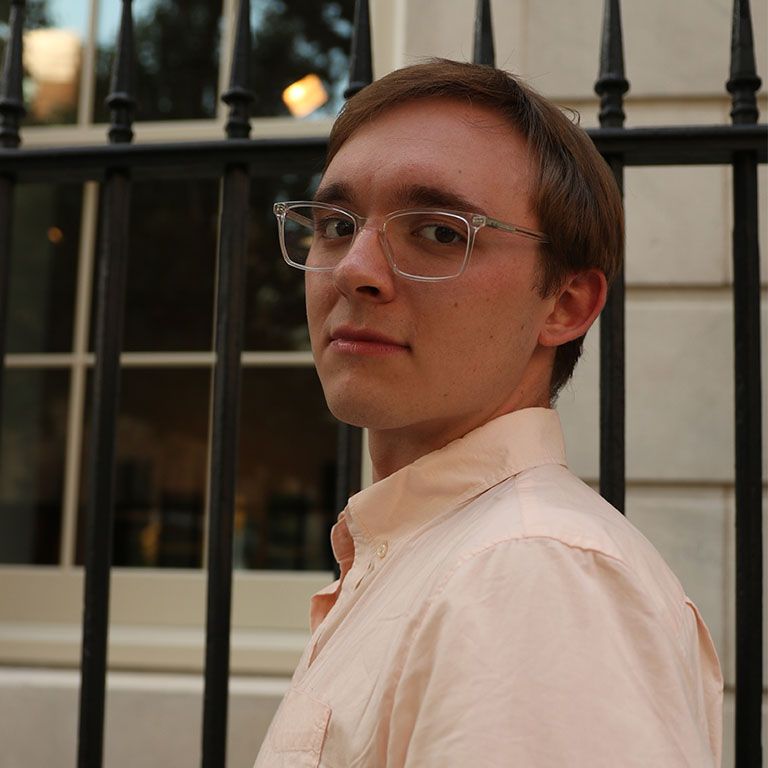 Ian Claro
Social Justice and the NBA explores the NBA as a platform for social justice from its integration in 1950 to the present. This project follows NBA activism from the Civil Rights Era through the murder of George Floyd, when the league used "The Bubble" as an opportunity to amplify players' voices and show support for Black Lives Matter. It looks at the impact and evolution of the league as a progressive force, exploring not only the players who used their celebrity to effect change, but also those who opted to stay quiet when their voices might have made a difference.
Outreach takes the form of a podcast, titled "The New Wave of NBA Activism," which details the past ten years of NBA activism, beginning with the murder of Trayvon Martin. The podcast will be hosted on its own website, and aims to show how basketball players have developed into pioneers of social justice in recent years. (Professor Larry Shore, Film & Media)
| | |
| --- | --- |
| Name | Ian Claro |
| Project | Social Justice and the NBA |
| Year | 2022-2023 |
| Format | Video Presentation |
---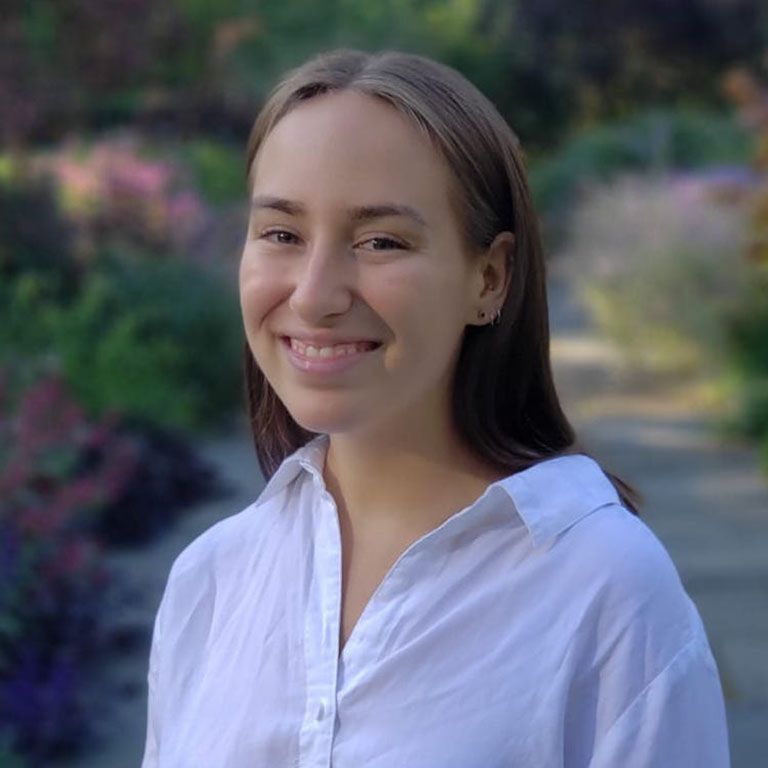 Bernadette Courtines
Islands Traveling, Islands Talking: Surfacing the Césairean Archipelago challenges the assumption that Césaire's poetry must only be read strictly within the traditions of Négritude and instead seeks to read him as a "Creole storyteller." By close reading a selection of Césaire's poems through the lens of Glissant's concepts of Antillanité, creolization, and rhizomatic thinking, this project analyzes the image of the island in Césaire's poetry and its relation to his theorization of the Caribbean experience.
For outreach, Bernadette conducted an internship at Word Up Community Bookstore/Librería Comunitaria, a bookshop & arts space located in Washington Heights. She is making a short film titled, "On Experiencing Horizontal Leadership and Building the Collective," which tells the story of how Word Up functions as a collectively run space, while paying particular attention to the horizontal leadership structure adopted by the shop. (Professor Jeremy Glick, English)
---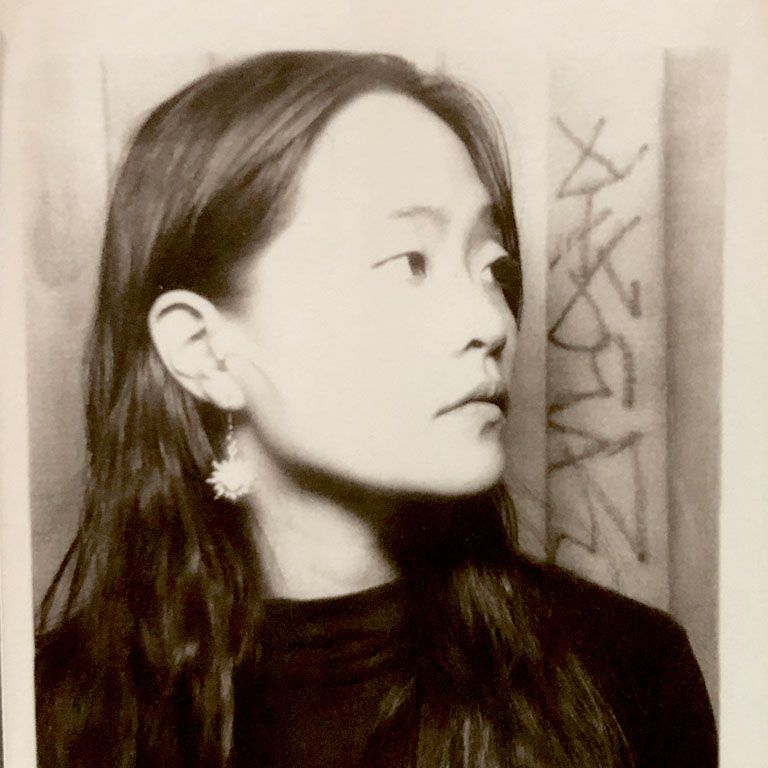 Mia Cvetovich
Mutual Aid and the Power of Organized Layfolk attempts to describe lateral structural arrangements in organizational work that leads to social movement building. Specific focus is given to mutual aid as the care-full response of ordinary people in the face of natural disasters and manmade crises. As the state and adjacent organizations continue to fail at adequately responding to crisis after crisis, community solidarity on the basis of inclusivity becomes the natural outcome and solution. Charismatic leadership is not necessary in order for movements to become catalysts of dynamic social change. The aim is to dismantle the mythology of this individualist paradigm and uplift the importance of building social relations. Layfolk are competent and equipped with the capacity of creating a better world on good days and orienting and preparing for future catastrophes on bad days.
Outreach consisted of a panel discussion moderated by Mia, titled "The Power of Organized Layfolk: Mutual Aid 3 Years Into the COVID-19 Pandemic," with NYC community organizers on March 20, 2023—the three-year 'panniversary' of lockdown. Panelists included Joshua Potash (educator and wordsmith from Washington Square Park Mutual Aid, Crown Heights C.A.R.E. Collective), Brandon Montes (street librarian and literacy advocate from Norwood Community Library), Michelladonna (comedienne and anti-gatekeeper from I'm Finna Talk), and Russell Rovira (public policy advocate and plant connoisseur from Plant Xchange). The event reflected on the past few years' political and social landscapes, approaches to community organizing, and the importance of building social relations. (Professor Jacqueline Nassy Brown, Anthropology)
| | |
| --- | --- |
| Name | Mia Cvetovich |
| Project | Mutual Aid and the Power of Organized Layfolk |
| Year | 2022-2023 |
| Format | Video Presentation |
---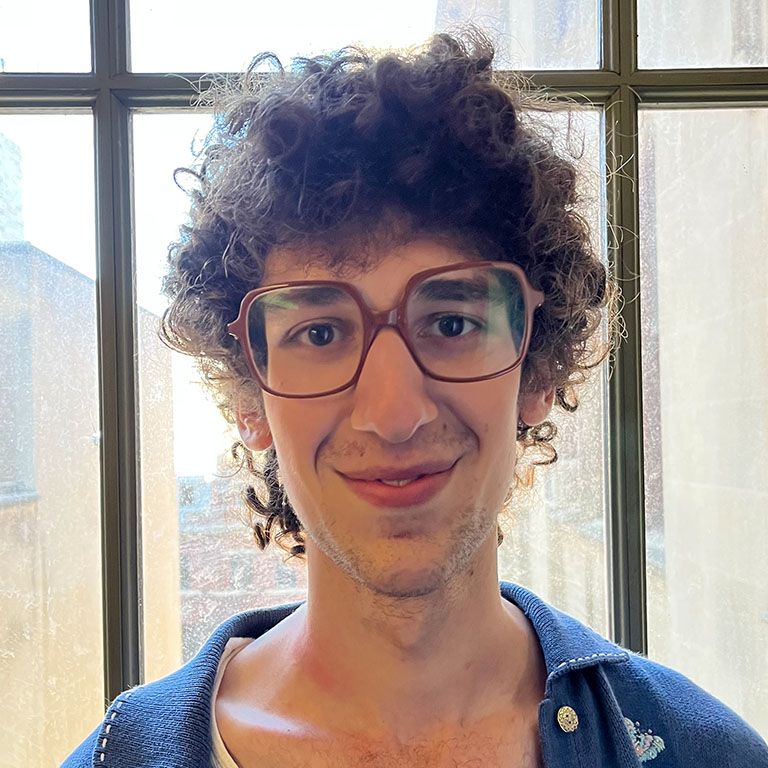 Pearl Fagen-Friedland
Uncovering the Histories of Gender and Sexual Violence in Andrea Abi-Karam's Villainy argues that the trans poet Andrea Abi-Karam (they/them) draws upon Silvia Federici's seminal Marxist text Caliban and the Witch, as well as parts of Foucault's History of Sexuality as a way to expose, and therefore subvert, the construction of gender. By using these two texts on the origins of modern Western gender and sexuality in Europe (beginning with the end of the middle ages from the transition of Feudalism to Capitalism), Abi-Karam makes hidden histories clear and illustrates that the construction of gender is inevitably tied to systems of capital and oppression in the form of primitive accumulation.
For outreach, Pearl interned at Ugly Duckling Presse, an independent, leftist, experimental press publishing hybrid cross-genre works of poetry and prose. For Ugly Duckling, Pearl designed a letterpress broadside and printed it using their Heidelberg Press for the promotion of their yearly chapbook, Second Factory. The poem used was found in Second Factory #4 entitled "Untitled ["This is the flower of Ceremony"]" and will be sold for the profit and promotion of the Presse. (Professor Sonali Perera, English)
| | |
| --- | --- |
| Name | Pearl Fagen-Friedland |
| Project | Uncovering the Histories of Gender and Sexual Violence in Andrea Abi-Karam's Villainy |
| Year | 2022-2023 |
| Format | Video Presentation |
---
L Kennedy Fell
Anarcha-Feminist Thought, Theory and Action in Spain: Federica Montseny & Mujeres Libres looks at anarchism and feminism as connected concepts that have both consistently been vilified, abstracted, co-opted and demolished. With many parallels as well as perpendiculars, tracing their relationship illuminates the importance of two critical theoretical and pragmatic frameworks. The Spanish Civil War presents one of history's most key moments displaying their connecting nature, however far too often Feminist efforts during the war have been erased from historical teachings and understandings. Exploring the contrasting efforts of the radical anarcha-feminist group Mujeres Libres and anarcha-feminist Federica Montseny is invaluable to studying the differing ways that anarchism manifested in Spain. Highlighting these two different approaches reveals that feminism has not only contributed to anarchism and anti-fascism, but is integral to it.
For outreach, L interned at the Abraham Lincoln Brigade Archives, an archivist and educational organization that preserves the legacies of Americans who fought as part of the Abraham Lincoln Brigade in the Spanish Civil War. The internship culminated in a presentation, titled "Anarcha-Feminism in Spain: Building a Coalitional Politic Through Identity" where L presented their research to a graduate class and members of the public and facilitated a discussion with the audience. This event engaged those both inside and outside of academia around the vast and complex concepts of anarchism and feminism and their relation to the Spanish Civil War. (Professor María Hernández-Ojeda, Romance Languages)
| | |
| --- | --- |
| Name | L Kennedy Fell |
| Project | Anarcha-Feminist Thought, Theory and Action in Spain: Federica Montseny & Mujeres Libres |
| Year | 2022-2023 |
| Format | Video Presentation |
---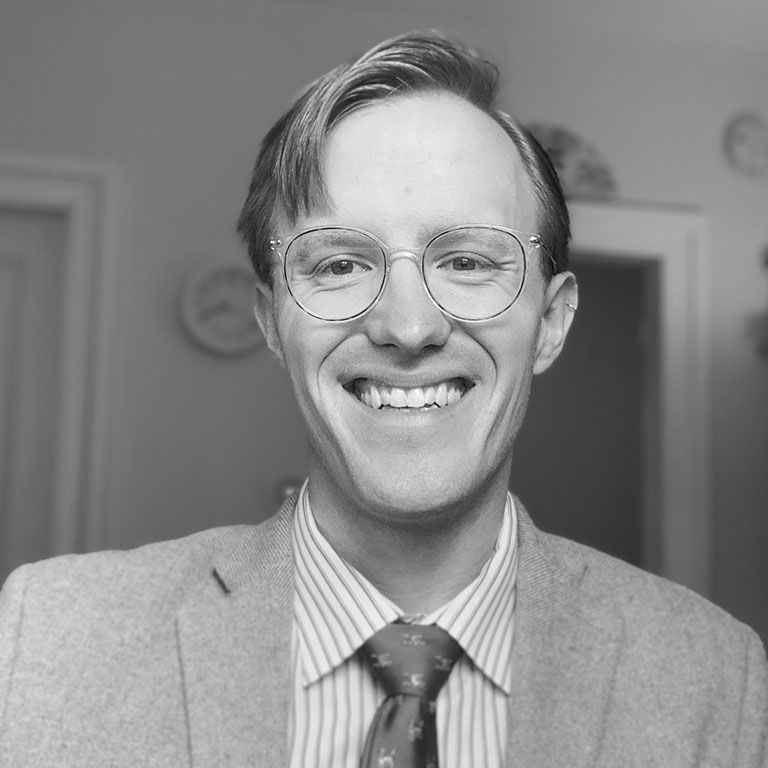 Jacob Forbes
The Damascus Affair of 1840 and Great Britain: The Emergence of International Human Rights Policy as a Tool of Imperial British Moral Power studies the growth of international humanitarian concerns as it coincided with the growth of the British Empire. These concerns were part of a long developing British sense of moral responsibly that began with the abolition and antislavery movements in the 18th century and rose perceptibly after the defeat of Napoleon in 1815. But the British moral crusade on behalf of 'humanity' and 'civilization' did not stop at the institution of slavery. While the topic of Jewish emancipation was debated within British society in the late 18th and early 19th centuries, the nature of British concern for the rights of Jews in foreign countries, with the Damascus Affair of 1840, changed drastically. The Damascus Affair was the beginning of a broadening of the scope of the imperial British cause for humanitarian concern in foreign countries, and, along with the fight against the slave trade, must be considered as an integral part to the origins of the articulation and enforcement of international human rights.
Outreach consisted of a public panel event, titled "Humanitarianism and Human Rights Issues in Action: The Russia-Ukraine War," focusing on humanitarianism and human rights issues in the current Russia-Ukraine war. Panelists include four New York City-based scholars in the fields of human rights and foreign policy: George Andreopoulos, Peter Hoffman, Jelena Pia-Comella, and Dr. Caroline Tinker. Their discussion addressed how human rights goals and humanitarian goals differ and align in Ukraine, the usefulness of the Universal Declaration of Human Rights for human rights organizations working in Ukraine, and more broadly, how aid and rights organizations are attempting to ameliorate the suffering in this area of war-torn Europe. (Professor Benjamin Hett, History)
---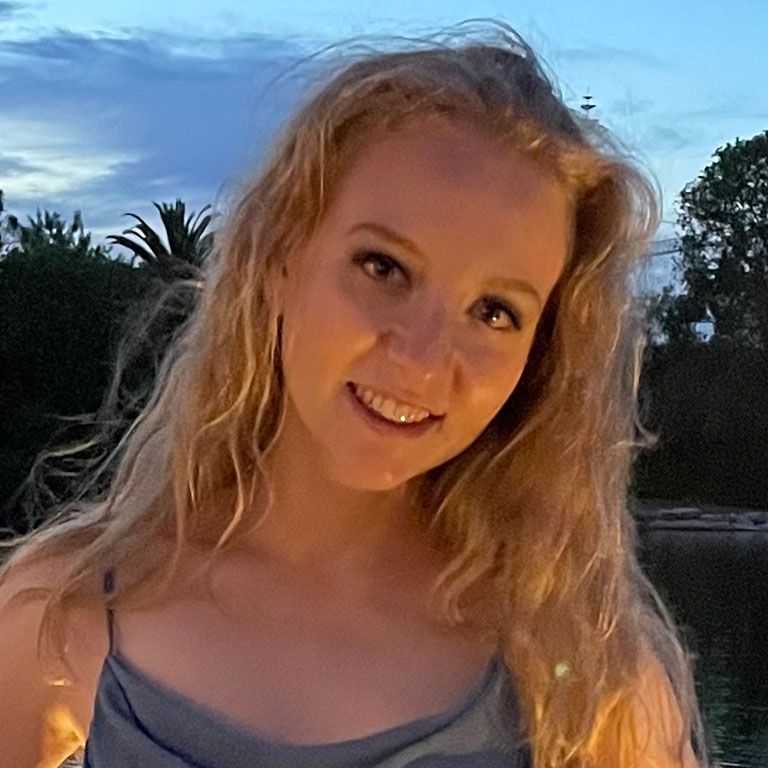 Nicole Gonik
Borders in A Hero of Our Time and "The Demon" explores the motif of borders and border-crossing in two works by the Russian poet and writer Mikhail Lermontov (1814-1841). The project makes use of Yuri Lotman's theory of cultural boundaries to analyze how the semiotic associations of physical and spatial borders are challenged in "The Demon" and A Hero of Our Time. The project also engages theory on the dominance of binary oppositions in Russian culture and inspects the extent to which Lermontov challenges this dominance in both works.
Outreach takes the form of a website dedicated to Ukrainian refugee students who have come to New York after the invasion of Ukraine. Titled "Borders Today: Stories from Ukrainian Refugee Students," this website includes interviews with several students (both in their original languages and English translations), a timeline tracking both the major events of the war and the events in the lives of interviewed students over the past year, a resources page, and a page with information about the project. The website aims to counteract the deindividualizing focus on massive, large-scale consequences of the war by highlighting personal, individual stories and providing a platform for Ukrainian students. (Professor Yasha Klots, Classical & Oriental Studies)
---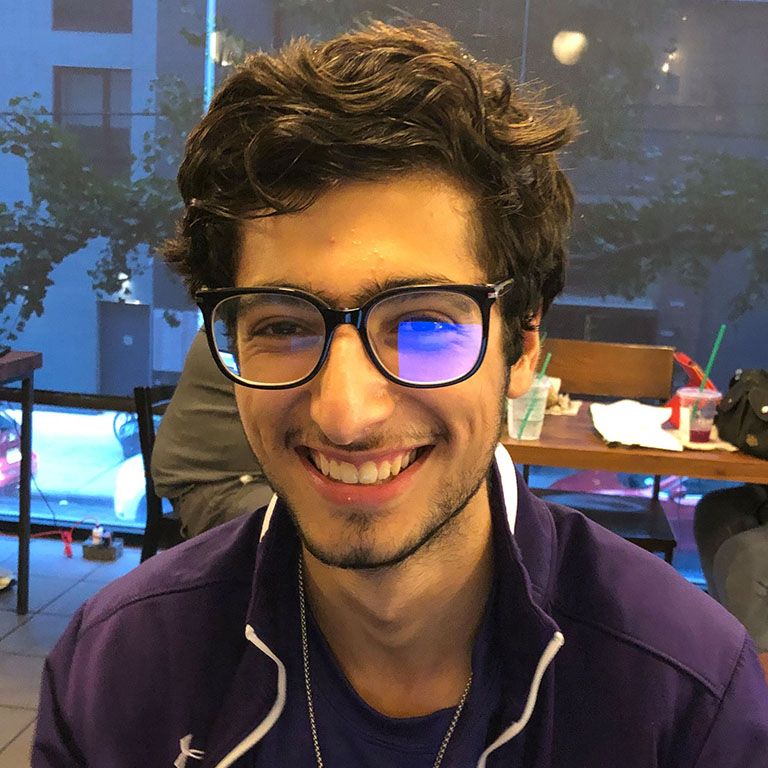 Daniel Iskhakov
The Effect of COVID-19 on North American Logistics Labor explores how the COVID-19 pandemic has affected working conditions for labor involved in critical junctions in the supply chain, particularly dockworkers (also known as longshoremen), maritime workers, and warehouse workers. It also investigates how this has changed modes of labor organizing, inspired new labor movements, and changed the demands of organized labor.
The outreach event, a labor teach-in titled "Chokepoints: Resisting Logistics Capitalism in 2023," educated local activists and students at Stony Brook University on the historical and contemporary struggles of supply chain workers, lessons that can be drawn from one's own workplace, and how to express solidarity with international labor struggles. (Professor Robyn Marasco, Political Science)
---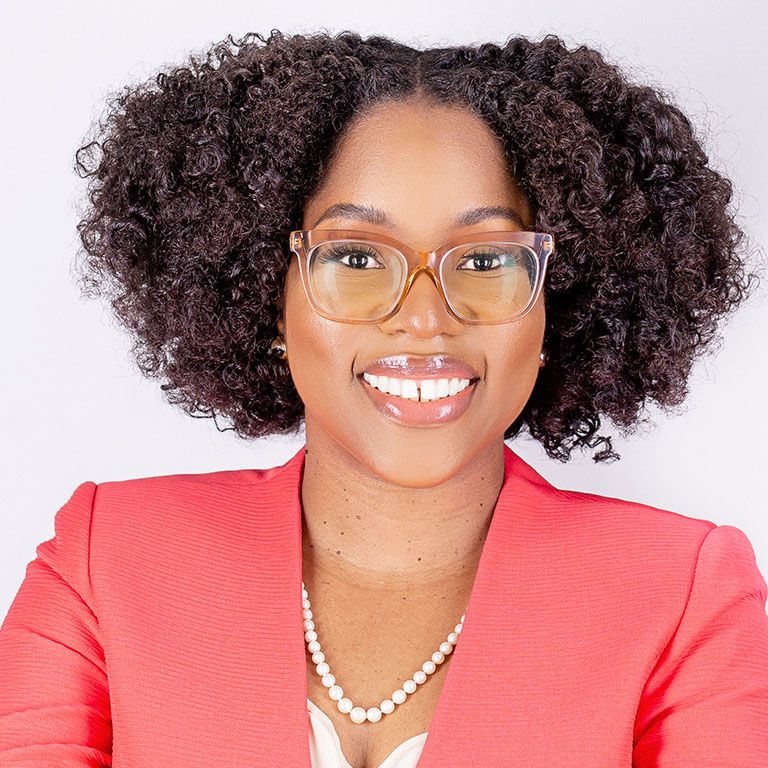 Jodi Lewis
Working Caregivers: Issues, Challenges, and Opportunities in the Aging Network in the Mid-Twenty-First Century in NYC investigates the factors that contribute to caregiver burdens among adult formal caregivers in the mid-twenty-first century in NYC. This project surveys the available literature and analyzes the subject qualitatively from the caregiver's perspective. It also aims to present ways in which the burdens experienced by formal caregivers can be prevented or lessened to improve the quality and effectiveness of their working life and well-being.
For outreach, Jodi interned at DOROT, a non-profit organization that works to meet the needs of older adults. Focusing on technology education, Jodi conducted weekly coaching sessions, created guides for older adults learning new technology, recorded tutorial videos, and filmed a testimonial video on her experience working with one of her matches under the organization. (Professor Catherine Tinker, Human Rights)
---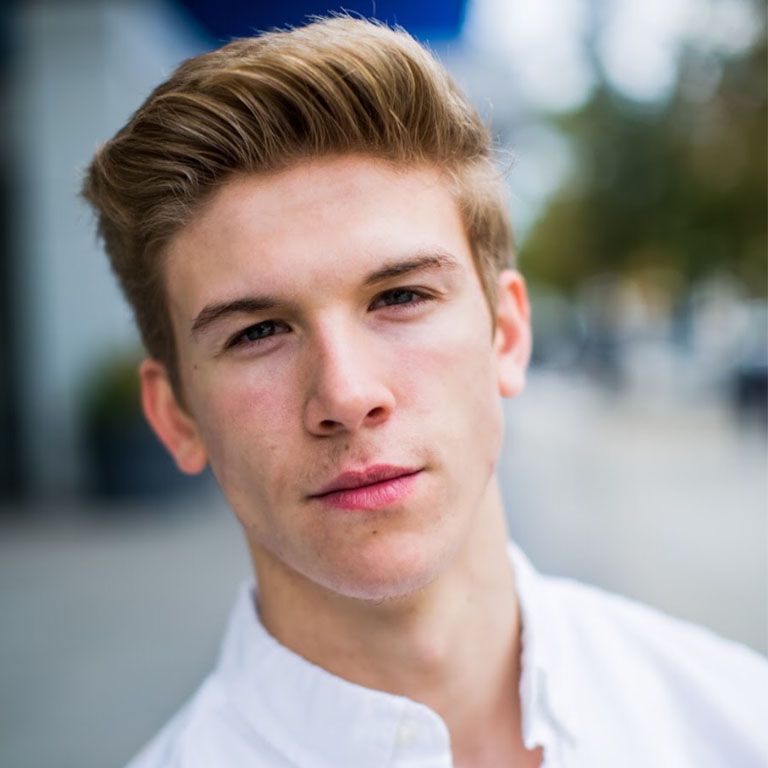 Liam Mullan
The Least Among Us: A Social Reflection on Public Perception of Homelessness in NYC is a reflection on poverty and homelessness utilizing interviews with various experts and connecting their responses with a historical and philosophical review of homeless policies in NYC. It argues against a psychological pattern of hurtful behavior towards homeless people occupying public spaces. The culmination of this project will be to collaborate with an organization fighting homelessness to collect experiences and gather insight on the current reality of treatment towards homeless people, either by publishing an article or organizing a public forum. The public outreach will promote reflection and discussion on the devastation of poverty in New York City. (Professor Laura Wolf-Powers, Urban Policy & Planning)
For outreach, Liam is working alongside the Franciscan Friars of the Renewal and some lay volunteers at the St. Anthony's Shelter for Renewal in Melrose, South Bronx. His project at the shelter, The Least Among You, is an extension of his research, and consists of his observation and participation in the life and values of the shelter. After interacting with residents and providers to collect insights on the Christian principles which effectively develop a sense of community and recognition, Liam wrote a brief article for the faith-based diocesean newspaper based on the knowledge he gathered.
| | |
| --- | --- |
| Name | Liam Mullan |
| Project | The Least Among Us: A Social Reflection on Public Perception of Homelessness in NYC |
| Year | 2022-2023 |
| Format | Video Presentation |
---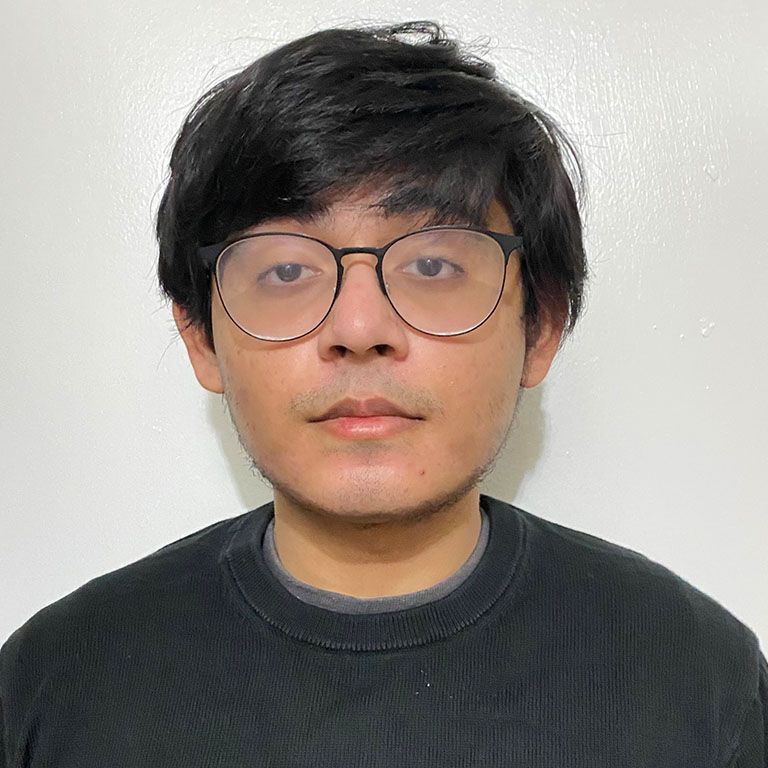 Ishraq Nihal
Deinstitutionalization in New York: Initiatives toward a Community Mental Health Care System studies the growing trend of deinstitutionalization from a big psychiatry to big community model of mental healthcare in the last century. This has been particularly evident in New York, which has been a pioneer in and model for mental healthcare in the United States. This project aims to explore the history of deinstitutionalization in New York and analyze the development of a community-based mental healthcare system. This project will compare this system, particularly the one espoused by the Mayor's Office of Community Mental Health, with that of other countries and discuss its merits and shortcomings.
For outreach, Ishraq interned at Fountain House, a mental health non-profit clubhouse devoted to helping those with severe mental illness. He worked on event organization, wrote for the Fountain House newsletter, and assisted in expanding the club's activities. He also created a podcast series featuring the members and staff of the clubhouse. (Professor David Himmelstein, Public Health)
---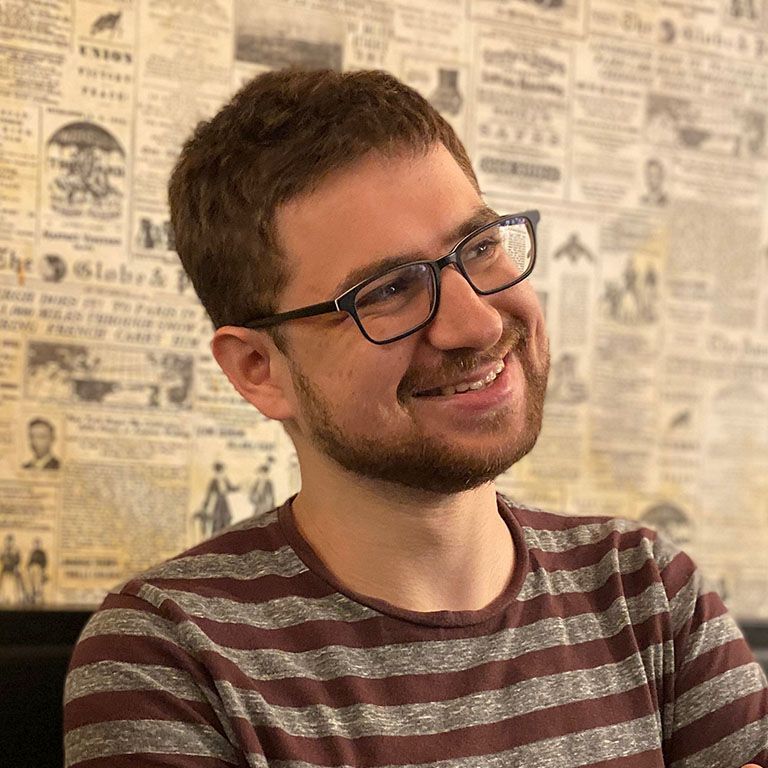 Tim Rattray
Teaching about Mental Illness through Play proposes using interactivity as a means to supplement the areas where passive mediums—such as film and music—have difficulties capturing the internalized nature of mental illness. Games, virtual reality, and other formats allow players to learn about mental illnesses from the perspectives of people living with them, increasing public understanding of issues often deemed abstract. The project will also spotlight how these formats can provide a platform for those with mental illness to learn about themselves and seek substantive representation.
Outreach takes form in an ongoing project titled "Teaching about Mental Illness through Play: Leveling Up Mental Health Advocacy," which explores how interactivity can be a critical, novel tool for teaching the general public about mental illness. Through immediate projects such as a panel event featuring medical and game industry experts and longer-term projects including a documentary, this project aims to highlight methods through which play has been used for mental health education, as well as to explore the future of this exciting space. (Professor Ricardo Miranda, Film & Media)
| | |
| --- | --- |
| Name | Tim Rattray |
| Project | Teaching about Mental Illness through Play |
| Year | 2022-2023 |
| Format | Video Presentation |
---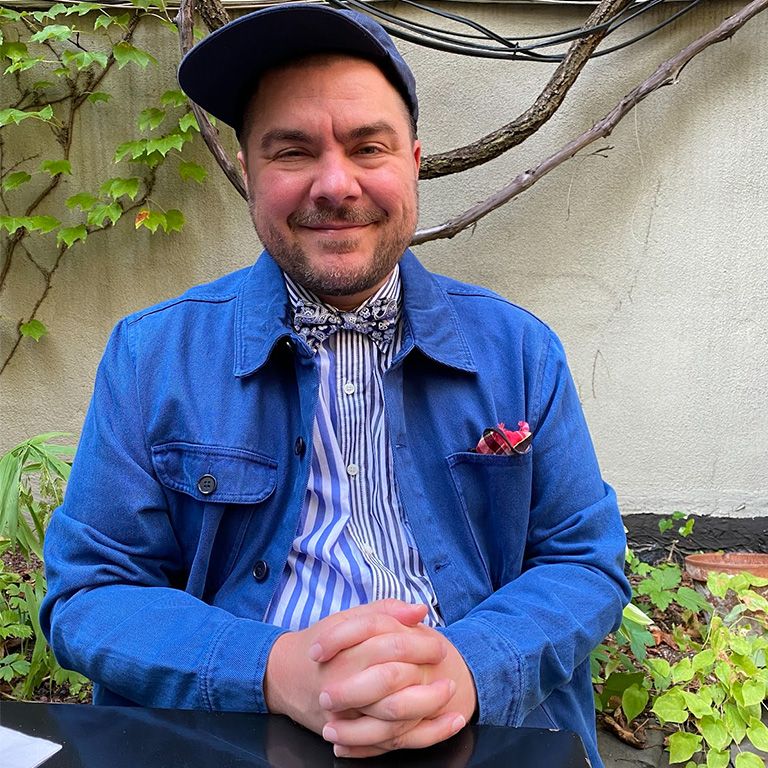 John Sagan
"A Seismograph Of The Soul": Art As A Spiritual Practice seeks to research and develop a history of the accumulating moments in painting where the lives and works of artists began to give hope for 'ordinary people' to take up art-making as a meaningful 'spiritual practice' rather than as an attempt to make a living by ingratiating themselves with collectors, museums, and academic institutions. This project will pay special attention to the creation of free or low-cost, open-admission and thus communitarian art schools in New York City, and to primary source interviews with artists, teachers of art, and art students. Public outreach will culminate in a series of workshops, titled "Art As A Psychedelic Experience," given at the Brooklyn Psychedelic Society in honor of Ed D'Angelo in Spring 2023.
Outreach took place in a series of drawing workshops held in partnership with the Brooklyn Psychedelic Society, titled "The Void Is The Womb Of Creation: Drawing As A Psychedelic Experience." During these figure drawing classes, members of the public were encouraged to take up the practice of drawing as a means of direct expression, and to seek to attain a natural, sober psychedelic state through the meditative act of drawing the scene before their eyes. These psychedelic workshops were taught in the spirit of the etymological origin of the term 'psychedelic,' coined by in 1956 by psychiatrist Humphry Osmond as a combination of the Greek 'psyche,' 'mind,' and 'delein,' 'to manifest.' (Professor Joachim Pissarro, Art History)
| | |
| --- | --- |
| Name | John Sagan |
| Project | "A Seismograph Of The Soul": Art As A Spiritual Practice |
| Year | 2022-2023 |
| Format | Video Presentation |
---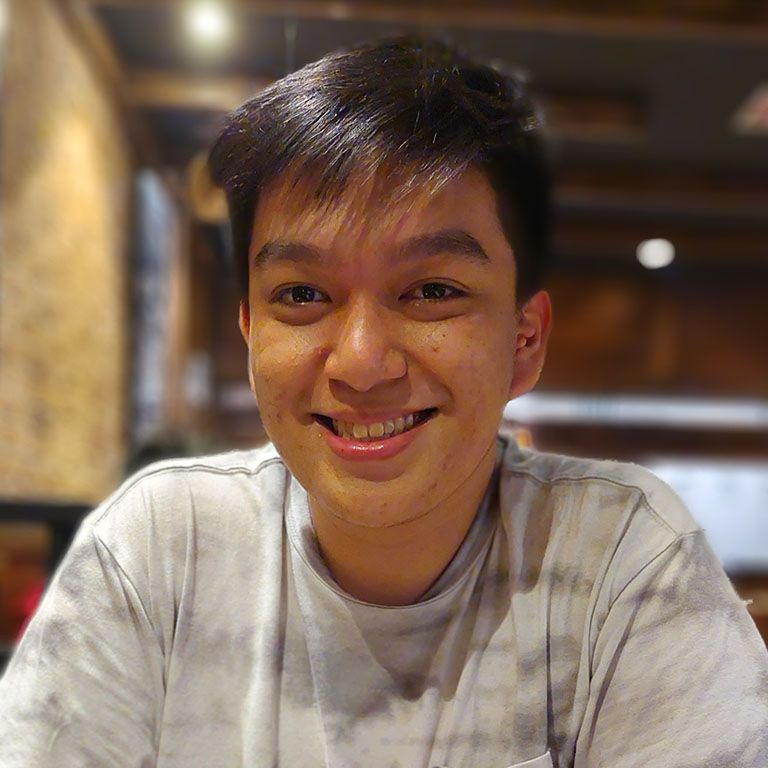 JC Santiaguel
Hitler's Heralds: The Right-Wing Paramilitary Groups and Veterans of Post-World War I Germany focuses on the various right-wing, veteran-led, paramilitary groups that rose to prominence just before Hitler's Third Reich. It answers the historical question: to what extent did these veteran groups assist in the Nazi party's rise to power? It analyzes the conditions of post-World War I Germany and what made the democratic Weimar Republic susceptible to attacks by these organizations. This research hopes to isolate those elements to figure out why there is presently an increase in far-right, veteran-led, paramilitary activities within the United States.
For outreach, Juan Carlos Santiaguel interned for Commonpoint Queens in running the Eva Cooper Fellowship in collaboration with Hunter Hillel. The fellowship aims to produce scholars who are academically and socially aware of the different types of antisemitism through a three-part workshop, ending with a trip to the Holocaust Museum in Washington D.C. His internship consisted of planning and creating materials for workshop lessons and resulted in Juan Carlos leading the third workshop on far-right paramilitary antisemitism as well as conducting an interview of the fellows' experiences viewing the Holocaust Museum. (Professor Benjamin Hett, History)
| | |
| --- | --- |
| Name | JC Santiaguel |
| Project | Hitler's Heralds: The Right-Wing Paramilitary Groups and Veterans of Post-World War I Germany |
| Year | 2022-2023 |
| Format | Video Presentation |
---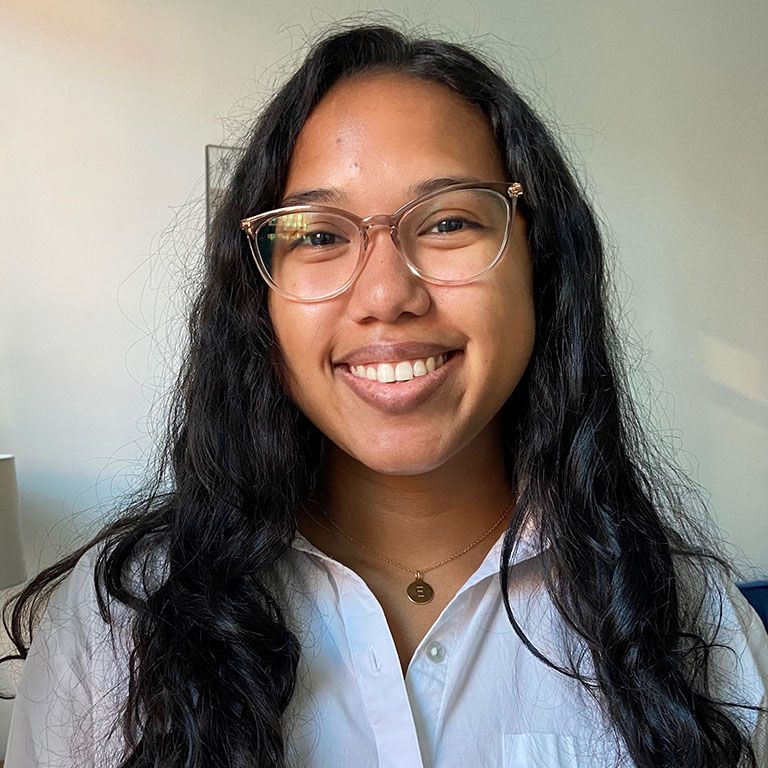 Emily Springer
Jazz, The Politics of Respectability, and Black Feminism: Re-Imagining Music in the 21st Century explores how the contemporary understanding of jazz as sophisticated music is tied to the continued rise of colorism and respectability politics during the Harlem Renaissance. By examining the sentiment towards jazz and general pressure for Black artists to use their works as propaganda for racial uplift, we can see how jazz was molded into a respectable art form, thus leaving out authentic depictions of Black life and ostracizing Black women in the process. This research will examine the effects of respectability on artists historically and contemporarily and argue that by using radical Black Feminist ideas to disrupt the dominant jazz narrative, a new approach to creativity can be imagined.
Outreach consisted of a panel event, titled "Jazz and Respectability, Unlearning the Limitations through Black Feminism." Reflecting on the impact of respectability politics on musicians and how a rich tradition of Black feminist ideas might reimagine these limitations, this panel featured Dr. Naomi Extra, Drummer and Educator Jerome Jennings, and Bassist Liany Mateo. The evening also featured a live musical performance by Jennings, Mateo, and pianist Alexis Lombre. A recording of the panel event can be accessed here. (Professor Kelly M. Nims, English)
---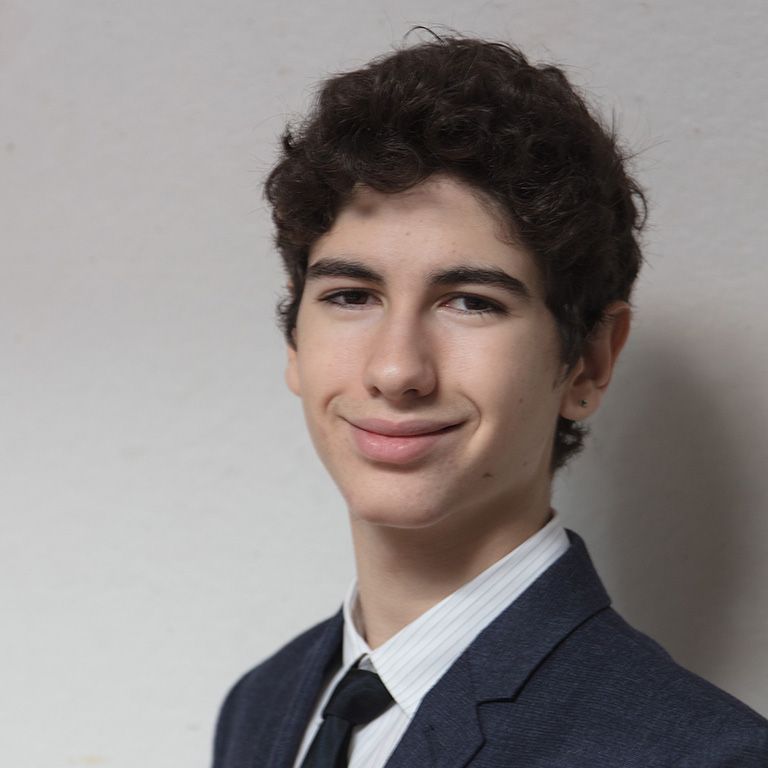 Filippo Vanni

Union Square: Entry to the City focuses on Union Square in examining the square as a public space. Using an urban historical perspective, this project documents how the urban vitality (diversity, activity, accessibility, inclusion) of Union Square has changed from the early 70s to present. It also examines the ways this space interacts with six themes of urban living: Anonymity, encounter, exchange, entry into culture, orientation, and history.
For outreach, Filippo interned at Lapham's Quarterly, a magazine devoted to addressing current political and social issues through a historical lens. His internship culminated in the organization of several tours of Union Square (on May 5th & 7th, both at 1 P.M) two of which were led by Filippo, titled "Union Square, Prism of the city," which includes representatives of the Union Square Partnership and the Union Square Greenmarket. The other tours were led by various intellectuals and academics, focusing on the intellectual, artistic, and radical history of the square. This tour series aims to bring awareness of Union Square's unique identity as a public space to its audience, in the spirit of the public humanities. (Professor Paolo Fasoli, Romance Languages)
| | |
| --- | --- |
| Name | Filippo Vanni |
| Project | Union Square: Entry to the City |
| Year | 2022-2023 |
| Format | Video Presentation |
---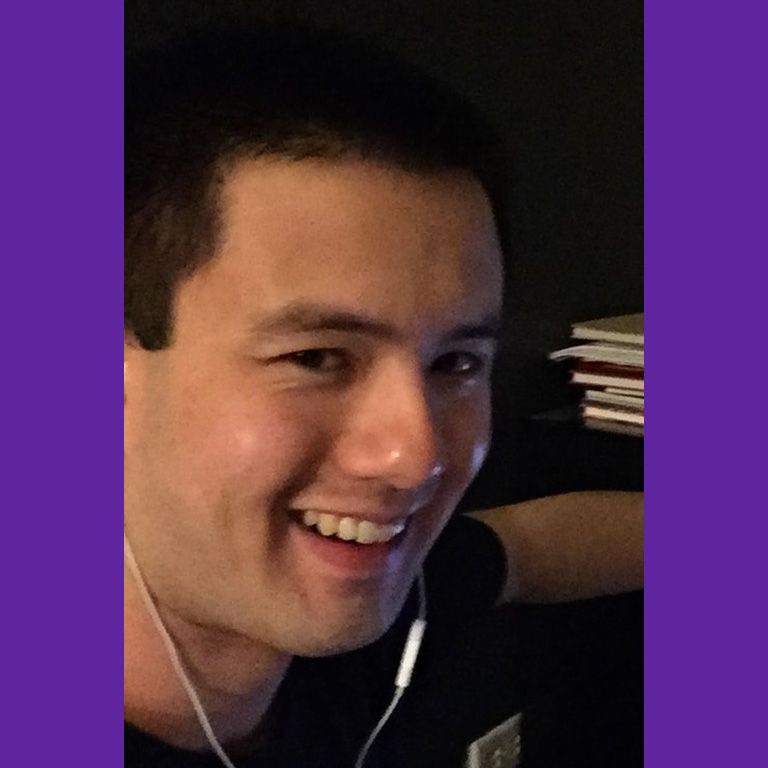 Noah Wistman
How Social Workers Interact with Person-centered Planning for People with IDD studies the policies implemented in New York City supporting person-centered approaches to disability care. Person-centered approaches seek to involve the goals, perspectives and desires of people with intellectual and developmental disabilities (IDD) when planning the programs that they participate in. While these policies have helped improve care, they often fail to take the perspectives of ground-level employees, those working directly with people with IDD, into account. To bring in their perspectives, interviews will be conducted with these employees with the goal of incorporating their perspectives to improve policy implementation and training.
For outreach, Noah worked for AHRC, a non-profit organization which provides services for people with intellectual and developmental disabilities. He assisted in developing, improving and implementing a series of new employee materials for AHRC—the Level Up! trainings. These new training sessions improved upon older versions by shifting from one-way, lecture-based instructions to discussion and engagement-based activities. (Professor Rebecca Huselid, Psychology)
| | |
| --- | --- |
| Name | Noah Wistman |
| Project | How Social Workers Interact with Person-centered Planning for People with IDD |
| Year | 2022-2023 |
| Format | Video Presentation |