Jennifer J. Raab, JD
President, Hunter College of The City University of New York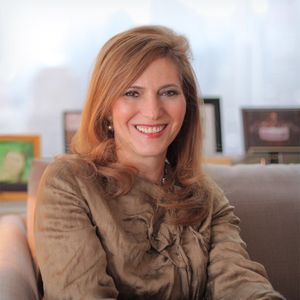 Jennifer J. Raab marked her 18th anniversary as President of Hunter College, the largest college in the City University of New York system, with 23,000 students, five schools, and an annual operating budget of more than $250 million. President Raab has led the successful transformation of Hunter College from an open-admissions institution to a selective, highly ranked college; under her leadership both graduation and retention rates have increased markedly. Since she has assumed the presidency, Hunter has significantly increased its government grants and awards and strengthened its fiscal management.
President Raab has been responsible for securing $400 million in private support for the college. She has launched a $25 million library renovation; a science research and nursing/health professions facility in partnership with Memorial Sloan Kettering Cancer Center; a floor in the new Belfer Research Building at Weill Cornell Medical College; a $131 million School of Social Work in East Harlem; a new facility in Tribeca for Hunter's renowned art graduate program and gallery; and the $25 million restoration of the historic 1908 Roosevelt House. President Raab was a litigator at Cravath, Swaine & Moore and Paul, Weiss, after which she was appointed Chairman of the New York City Landmarks Preservation Commission, a post she held from 1994 to 2001.
President Raab served on the Board of Directors of Compuware Corporation, The After School Corporation, United Way New York, and the One To World Foundation, and was a member of the 2004-05 New York City Charter Revision Commission. She is currently a member of the Council on Foreign Relations, and serves on the Steering Committee of the Association for a Better New York and the Advisory Committee for WOMEN.NYC. Frequently honored for her leadership in education, President Raab was elected to the American Academy of Arts and Sciences in 2016. Other recognition from 2018 and 2019 includes induction into the Manhattan Jewish Hall of Fame, receipt of the Chairman's Award from The New York Landmarks Conservancy, and selection for the Manhattan Power 100 Award from City & State New York.A graduate of Hunter College High School (whose campus she now oversees), President Raab received a BA with distinction in all subjects from Cornell University in 1977, an MPA from the Woodrow Wilson School of Public and International Affairs at Princeton in 1979, and a J.D. cum laude from Harvard Law School in 1985.