School of Arts & Sciences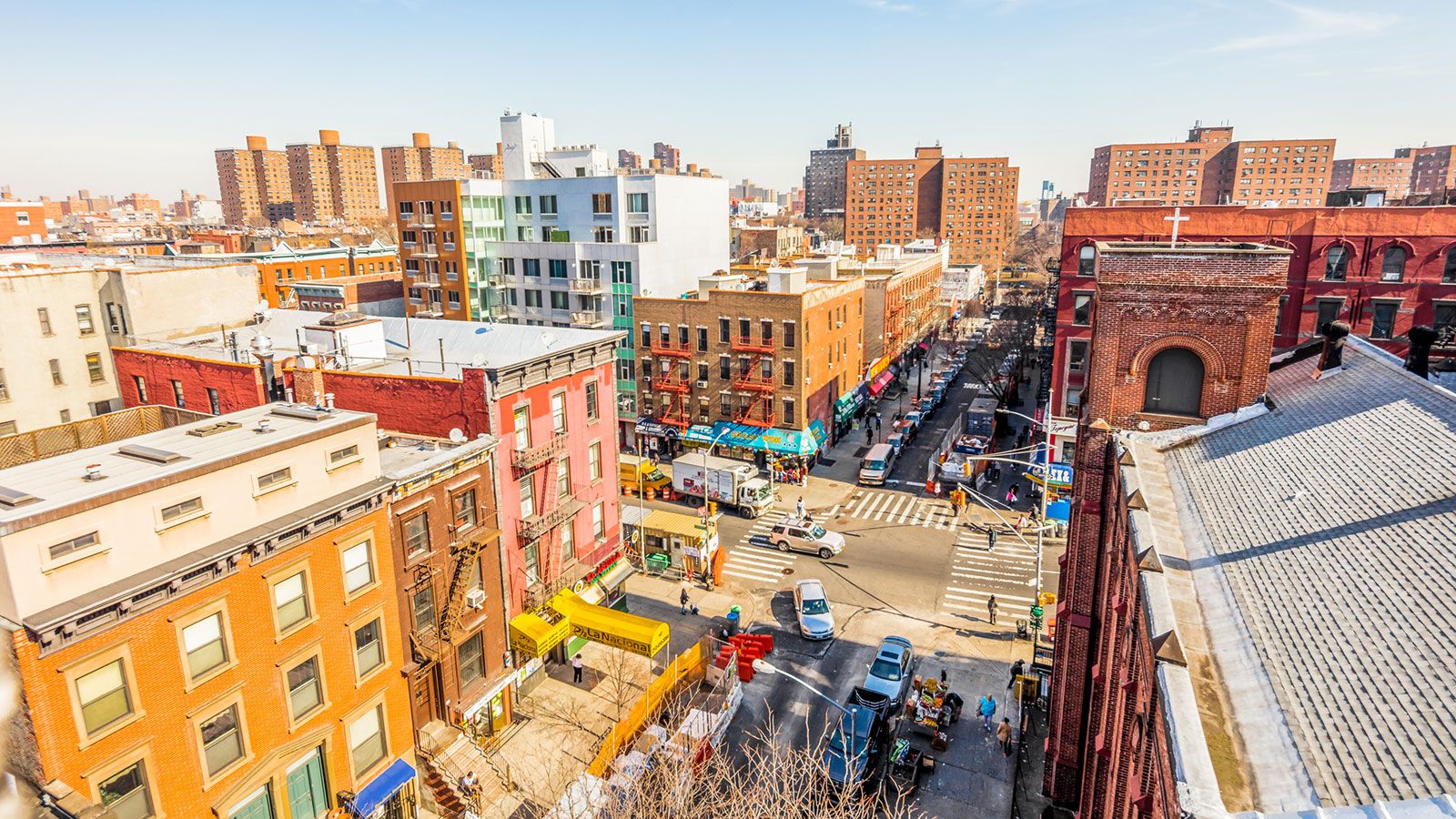 Shaping the Future
Hunter is working with researchers, students and community leaders in East Harlem and beyond to develop and implement culturally appropriate practices and initiatives that help reduce health disparities that adversely affect underserved minority communities.
Current Projects
Diet and Cancer in New York City Minority Populations
Colorectal cancer (CRC) is the second-leading cause of cancer deaths in the United States (US), with a disproportionate impact on African Americans. New York State is home to nearly 3.8 million African Americans, more than any other state. The vast majority of those individuals, who comprise 19 percent of the state's population, live in New York City. This research project will investigate the hypothesis that dietary intervention is associated with reduced risks of CRC in African Americans in New York City. We have recruited more than 20 participants in East Harlem. We have surveyed those individuals and will analyze their diet biochemically and using a standard survey tool, examining that data for correlations with colorectal cancer rates.
Project dates: 2017–ongoing
Temple University/Fox Chase Cancer Center and Hunter College Regional Comprehensive Cancer Health Disparity Partnership
There are significant racial/ethnic cancer health disparities in cancer incidence and mortality, with African, Asian-Pacific and Hispanic Americans experiencing disproportionately adverse outcomes.  In 2018, the National Cancer Institute (NCI) awarded Hunter College and Temple University a $13.5-million, five-year grant to address this major public health concern. The award will underwrite creation of the Temple University/Fox Chase Cancer Center and Hunter College Regional Comprehensive Cancer Health Disparities Partnership, and contribute to large-scale efforts to better address the critical healthcare needs of underserved communities. This new regional partnership spanning Pennsylvania, New Jersey, and New York City will identify effective approaches to reducing cancer disparities through research, community outreach and career development for students and underrepresented early-career investigators.  The project will use a community-based participatory approach to engage researchers, students and community leaders to develop and implement culturally appropriate collaborative  initiatives that increase access to, and utilization of, cancer prevention, early detection and treatment services. The partnership includes two innovative and rigorous full research projects, a pilot project and a series of integrated cores, which involve research, education, planning and evaluation, community outreach (in East Harlem and other neighborhoods) as well as biostatistic and bioinformatics.
Project dates: 2018–2023
Shaping the Future of New York City: East Harlem
Each spring, Hunter's Macaulay Honors College program focuses on East Harlem. Under the supervision of the Department of Urban Affairs and Planning, students enrolled in the core Honors seminar Shaping the Future of the City explore the neighborhood, the community groups and non-profit organizations that work there, and the government policies that affect it. The seminar, taken by all sophomores enrolled in Hunter's Macaulay program, includes observational fieldwork assignments, walking tours and research projects. By the end of the term, students produce a collection of "white papers" about issues facing the East Harlem community, as well a series of blog posts derived from their fieldwork in the neighborhood.
Project dates: 2015–ongoing
Past Projects/Events
Studio: East Harlem—NYCHA/Neighborhood Intersections, Fall 2018 and Spring 2019
East Harlem Tutorial Program (EHTP) Expansion
Studio: Blue Barrio: East Harlem Resiliency, Spring 2017
Studio: El Barrio Verde: An Eco-District for East Harlem, Fall 2015
Studio: El Paseo del Barrio, Fall 2017
Studio: Greening the Gap, Fall 2012 and Spring 2013
Studio: Reclaiming Cultural Heritage: A Plan for the Harlem African Burial Ground, Fall 2013 and Spring 2014
Studio: The La Marqueta Revitalization Workshop, Spring 2012
Urban Development Workshop
Read More About Past Projects