School of Education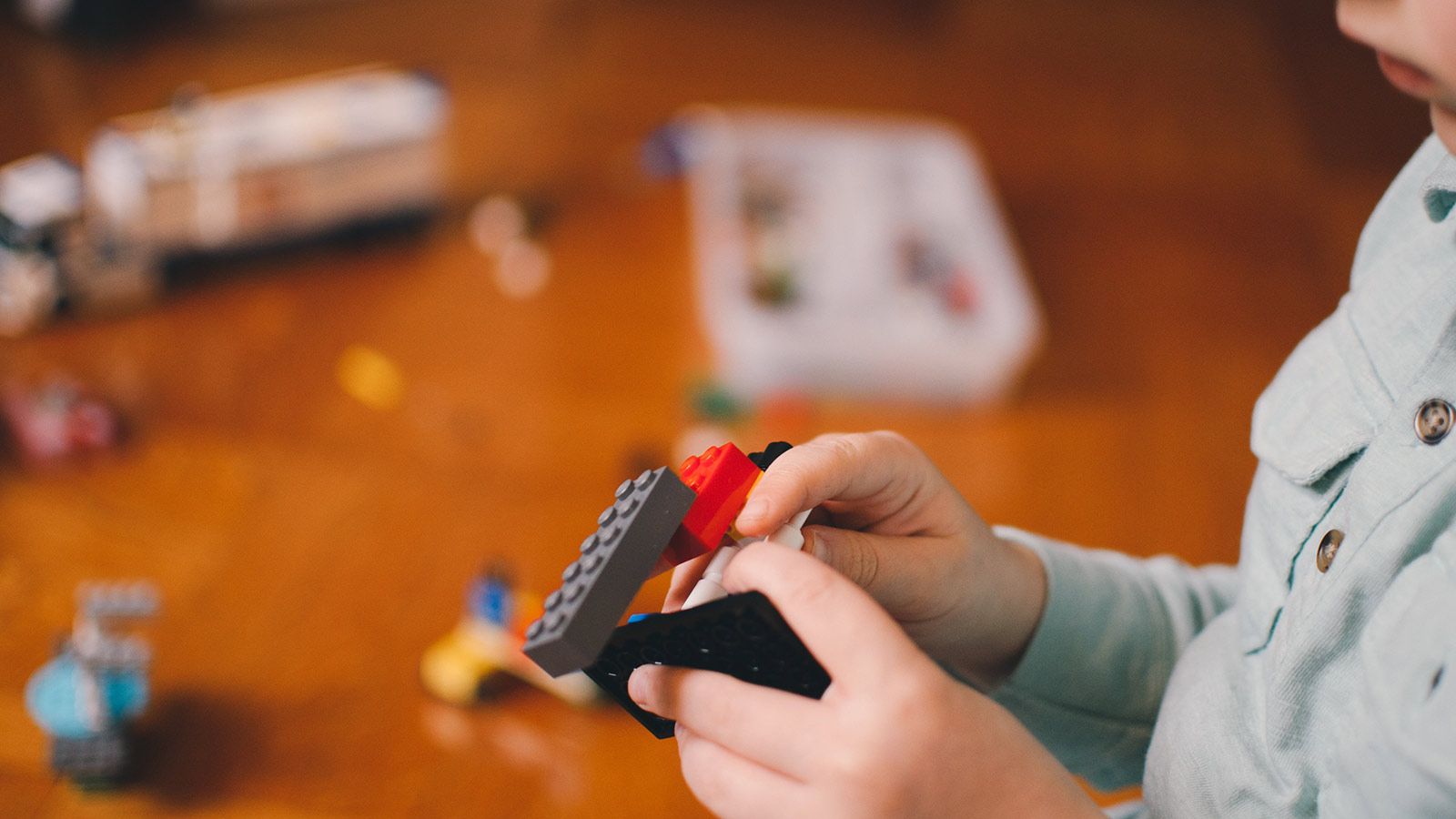 Inspiring Teachers and Learners
Faculty and students from Hunter's School of Education are collaborating with other organizations and institutions to improve the education of East Harlem students. Their work encompasses innovative and culturally responsive teacher training, tutoring, mentoring and enrichment programs.
Current Projects
Hunter College Teacher Opportunity Corps II: Culturally Responsive, Clinically Rich 2.0 (CR22.0)
HC TOC II CR22.0 is a five-year grant funded by the New York State Department of Education's My Brother's Keeper initiative. The HC TOC II CR22.0 project has four goals:
recruitment, admission, retention and graduation of high school students from groups underrepresented in teaching careers and from groups with limited economic resources;
recruitment, admission, retention and graduation from undergraduate and graduate teacher education candidates from groups underrepresented in teaching careers and from groups with limited economic resources;
the enhancement of the pre-student teaching experiences through an extended internship to increase teacher candidates' ability to positively impact the learning outcomes of PreK-12 students at under performing schools; and
to partner with East Harlem educators to better meet the academic and social emotional needs of their students and those of the TOC II teacher candidates assigned to their schools.
The project will provide undergraduate and graduate pre-service teacher candidates with academic, professional, and clinical experiences that will increase their effectiveness as teachers of students in East Harlem. Culturally Responsive/Sustaining Education will enhance pre-service teacher development, in-service teacher capacity building and recruitment of diverse applicants to undergraduate and graduate teacher preparation program.
Project dates: 2021–2026
Student Teaching Placement and Course-Associated Fieldwork in PS 146 Ann Short Elementary School, Autism Charter School, The Reece School and Alternative Districts 75 and 79
Students in the behavior disorders program of the Childhood Special Education certification program have been placed in this school for their student teaching and/or fieldwork experiences. The goal is to incorporate theories and practices of urban education for the targeted populations of students with Emotional Behavior Disorders and Autism Spectrum Disorders. The goals are to prepare teachers for clinical practice and to understand and apply principles of urban education.
Project dates:  2008–ongoing
"I Have A Dream" Foundation
The Hunter/I Have a Dream partnership provides a long-term program of academic support, mentoring, enrichment and tuition assistance for higher education. It is an interdisciplinary venture that involves people throughout the Hunter community: faculty from the School of Education have developed curricula; faculty from the the Schools of Nursing and Social Work have taught classes, and many Hunter undergraduate students volunteer with the program.
Project dates: 2011–ongoing
East Harlem Tutorial Program (EHTP) Teaching Residency
Hunter College and the East Harlem Tutorial Program have a partnership to prepare teachers via the East Harlem Teaching Residency (EHTR).  EHTR is an innovative cohort-based teacher-training pathway for recent college graduates and career changers that develops, supports and certifies aspiring educators to become first- through sixth-grade teachers for East Harlem Scholars Academies and the greater East Harlem community. This 14-month residency program, supported by an AmeriCorps grant, is preparing the fourth cohort of EHTR candidates. The EHTR at Hunter College reimagines traditional teacher training and recruitment techniques. Residents work alongside master teachers who provide coaching and mentoring at the East Harlem Scholars Academies. In addition to their work alongside mentor teachers, residents serve as lead teachers in the EHTP after-school and summer classrooms. The after-school field experience gives residents the chance to put theory into practice and focuses the residents on learning about their students in a less formal learning environment where there is more opportunity for flexible, responsive pedagogy. After successfully completing the EHTR program, residents earn a master's degree in childhood education and eligibility for New York State teaching certification. Hunter College School of Education faculty are involved with the classroom instruction and fieldwork supervision for the 16-course Master's program.
Project dates: 2015–ongoing
East Harlem Tutorial Program (EHTP)
EHTP teachers who have completed their Residency in Childhood Education and have earned NYS Certification in Childhood Ed, work to obtain their Post-Masters Advanced Certificate in Special Education through Hunter's School of Education. EHTP funds the teacher's education to maximize their effectiveness and advance careers of these East Harlem educators.
Project dates: 2016–ongoing
Pre-Student Teaching (fieldwork interns) & Student Teaching
During the academic year 2017-18, the Office of Clinical Experiences (OCE) placed 224 fieldwork interns and 56 student teachers across all our education programs in 19 District 4 schools.  Fieldwork interns support and learn from mentor teachers by working with individual students, leading small lessons, and contributing to school-wide activities. Student teachers have responsibility—in tandem with their cooperating teacher—for a classroom of student for the entire semester, as their culminating experience prior to graduation and certification.
Project dates: 2017–present
Learning Lab at PS 57
Students in our graduate program looking to earn special education certification work with youth from PS 57 for one academic year in the form of twice weekly tutoring. Hunter College students are paired with students with disabilities at PS 57 where they administer a round of assessments several times throughout the academic year. From the baseline assessment, the graduate student creates a plan to address the needs and strengths identified by the data, and then tutors the student with disabilities twice per week for the duration of the year.
Project dates: 2018–ongoing
Past Projects/Events
Autism Spectrum Disorder (ASD) Nest Program Summer Training Institute, 2002-2021 — Sponsored by the New York City Department of Education, this program provided pre-service training to educators, related-service providers and administrators affiliated with the ASD Nest Program, an inclusion-based model of education serving children with autism spectrum disorder in public schools throughout the five boroughs.
Hunter College Teacher Opportunity Corps 2 (HCTOC2), 2016 -2021 — HCTOC2 was a five-year grant funded by the New York State Department of Education that increased the number of undergraduate teacher candidates from groups underrepresented in teaching, by providing them with a focused pre-student teaching, clinical experience.
Hunter College/District 4 READ East Harlem Project, 2014-2020 — The New York Community Trust awarded a multi-year grant to Hunter College to improve student literacy outcomes through a professional development model supporting District 4 educators who teach students in kindergarten through second grade.
Authentic Assessments in Universal Pre-K, 2015-2019 ⁠— With funding from the Foundation of Child Development, faculty collaborated with Pre-K teachers at East Harlem elementary and early education sites to learn about their use of one of three authentic assessments in their pedagogical decision making.
Training of Fieldwork Support Center Staff Development Trainers, 2018-2021 — A School of Education professor trained the New York City trainers (all districts, including East Harlem) in the area of student behavior assessment and management strategies to spread data-supported, evidence-based strategies that will reduce referrals to special education and disproportionate suspension of minority students.
Book Gift Drive