Events /
Hunter College Dance Festival - Online
May 8, 2020
-
May 9, 2020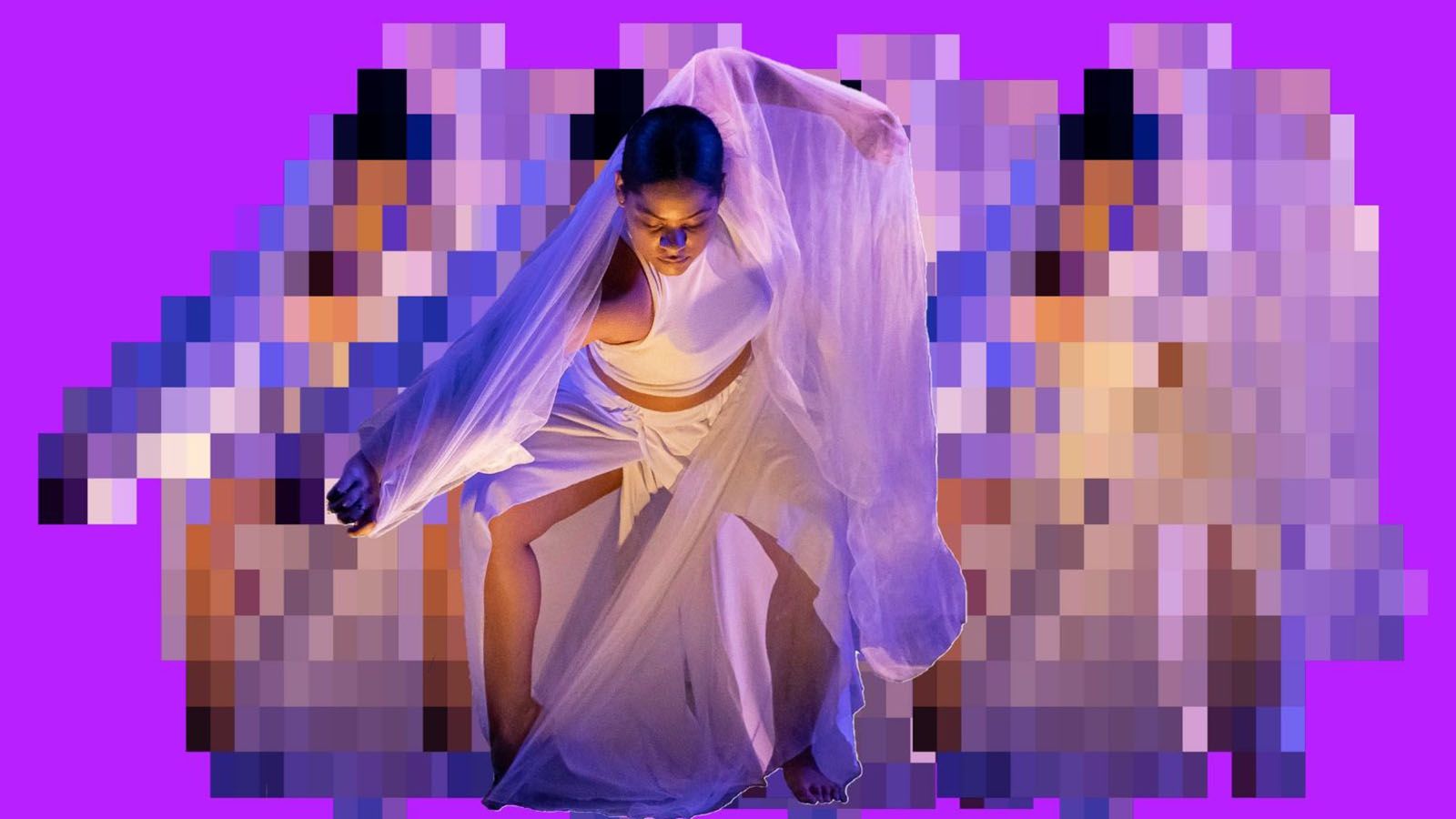 The inaugural Hunter Dance Festival offers a real-time glimpse into art made during unprecedented times. Witness the beauty of a chorus of moving images, bodies, and sound as we showcase the vibrancy and robust, energetic passion of a diverse group of teachers, artists and students working in New York City in the 21st century.
Friday May 8th (7:30 PM) offers the premiere of Marta Renzi's "Skybridge," Pedro Ruiz's "Beyond the Wall" and several works from students in the BA, MA and MFA Programs.
The particularly timely beauty of Marta Renzi's film "Skybridge" is the way it both celebrates Hunter's delightful, imbedded-into-New-York-City architecture and presciently honors our access to spaces that were easily taken for granted. As dancers make close contact with one another, (not to mention all those metal railings!), we hover like the camera over a moment of innocence and witness the mutual aid of partnering and pedestrian flow. Here was an interactive social present that remains, hopefully, not too distant.
Pedro Ruiz was building "Beyond the Wall" for the AGDEP Spring Repertory Class set to premiere at The Kaye Playhouse in April. Nel Shelby edits rehearsal footage and dis/danced solos for a rousing look at the valiant spirit of dancers reaching beyond borders.
Saturday May 9th (7:30 PM) offers a special Livestream Production with CultureHub powered by LiveLab, one time only performances featuring Dance Department faculty member Alberto Del Saz , 2 undergraduate students, Julietta Rodriguez and Vienna IRC and 2 MFA students, Kathryn Alter and Colin Stillwell with an encore presentation of "SKYBRIDGE" by Marta Renzi.
Additional performances from the Bronx to Brooklyn and a special version created just for this festival of Tensile Involvement by Alwin Nikolais, edited and staged by Alberto Del Saz.
Be sure to tune in to Program 2, at 2pm - the backstage life of dance classes online and a special performance at 5 pm featuring more original work from the Hunter College Dance Department.
Watch all performances on HunterDances.
Audience
Open to Everyone