East Building Closure Update for Tuesday, Dec. 5. All classes taking place in the East Building of the Main Campus will resume. The Library will be open. All staff stationed in offices outside the Library in the East Building should continue to work remotely while our facilities team assesses each office individually.

Events /
Reaching Students with Disabilities
Oct 27, 2018 | 9:30 am
-
3:30 pm
Free Admission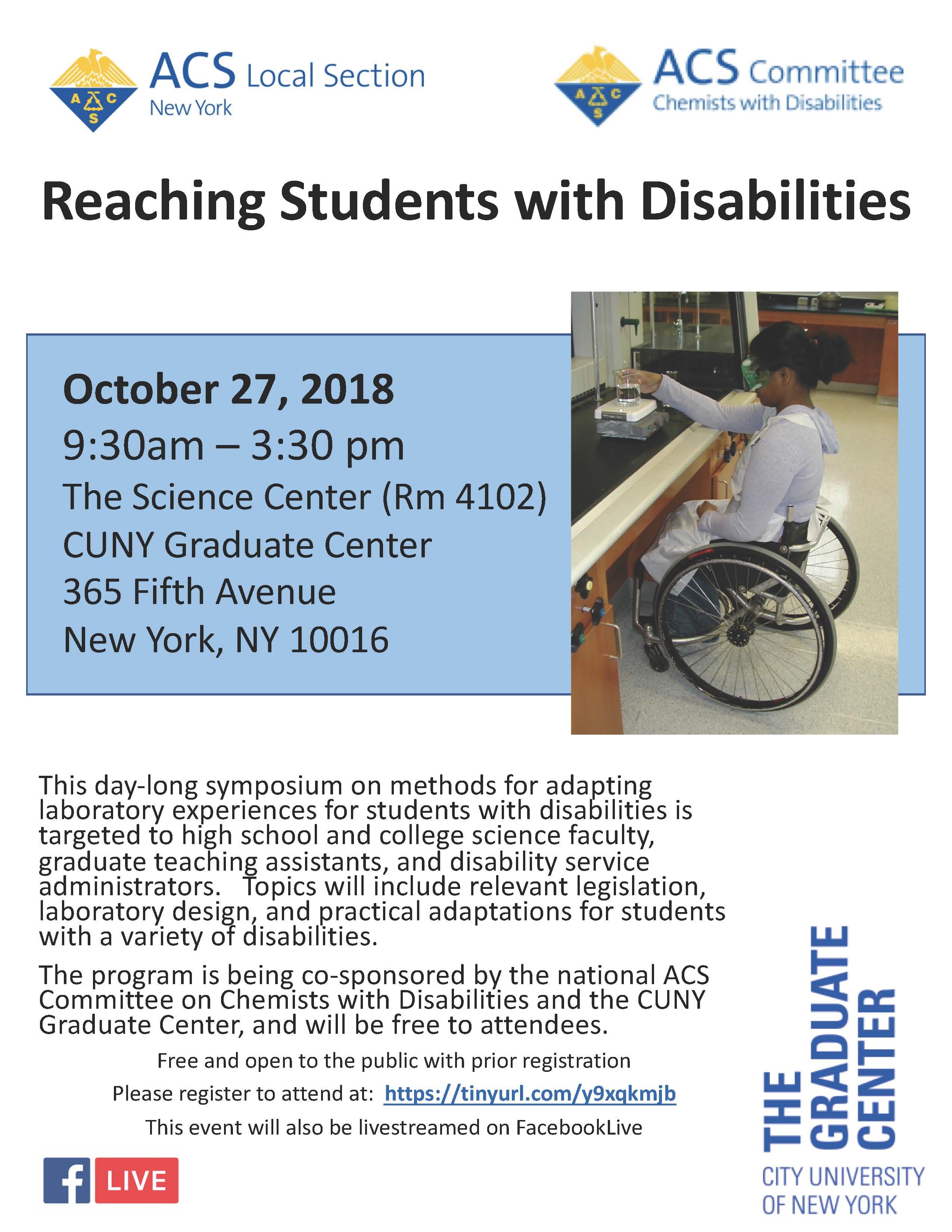 This day-long symposium will focus on methods for adapting laboratory experiences for students with disabilities. The symposium is targeted to high school and college science faculty, graduate teaching assistants, and disability service administrators. Topics will include relevant legislation, laboratory design, and practical adaptations for students with a variety of disabilities. The program is being co-sponsored by the National ACS Committee on Chemists with Disabilities and the CUNY Graduate Center, and will be free to attendees.
Audience
Graduate Students, Faculty, Staff