Program Overview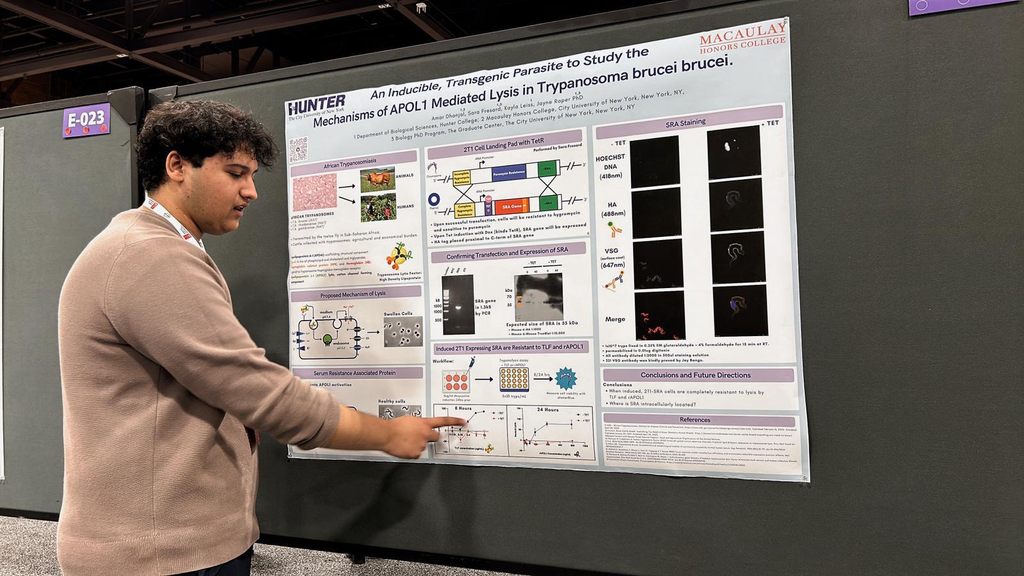 MARC (Getting Started):
The cohort of new MARC scholars are matched with a research mentor in their chosen fields. All scholars will participate in the Summer Orientation/Workshop Series. The participants attend full-time (Monday – Friday) from June to August. During this period, the scholars' orientation will provide guidance for the initiation of lab work and instruction in the responsible conduct of the research. It will also include a variety of seminars related to skills for academic and professional success and tips for an effective research experience.
MARC scholar research:
MARC scholars will conduct research in the lab of their MARC Hunter College faculty mentor. For the first summer, new MARC scholars will split their full days during the week participating in orientation seminars as well as working in their respective research lab. During the academic year, the scholars will devote 15 – 20 hours per week to research in their mentor's lab. The research skills gained will help the scholar prepare applications for external summer research programs. After the conclusion of the external summer research, the MARC scholars will return to their Hunter College mentor's research lab for the new academic year. A MARC scholar's work can lead to the contribution of important data for a research project, which may result in earning a co-authorship on scientific publications.
Program Course Science 200-001 / taken every fall & spring semester for the first two years in MARC:
Intro to Biomedical Research: This one-credit course is exclusively for MARC scholars' training. The MARC program directors and invited guests will speak with the scholars on a range of topics including:
Career / Professional Development:

Scientific research projects in multiple fields
Summer and PhD program offerings
Experiences on the research path at multiple levels
Future career opportunities in science

Skills Development:

Formal and informal scientific communication through discussions, scientific/abstract writing, poster preparations; and research presentations
Cognizance of the origin and evolution of one's own scientific interests and their relation to current active fields of scientific research
Cultivation of resilience and perseverance through challenges
Preparation for graduate-school application: selecting graduate programs, personal statement, networking, and interviewing skills
MARC scholar's conference opportunity (ABRCMS & SACNAS): These national scientific conferences offer the MARC scholars an opportunity to present their research, hear the latest biomedical research findings by prominent scientists, interact with students from across the country, and network with graduate recruiters. Selected MARC students each year will get to attend one of these conferences sponsored by the MARC program.