Winter 2021 Open Line
From Jennifer J. Raab, Hunter College President
Each semester, President Raab issues an "Open Line" to all students, staff and faculty at Hunter College. See the Open Line Archive.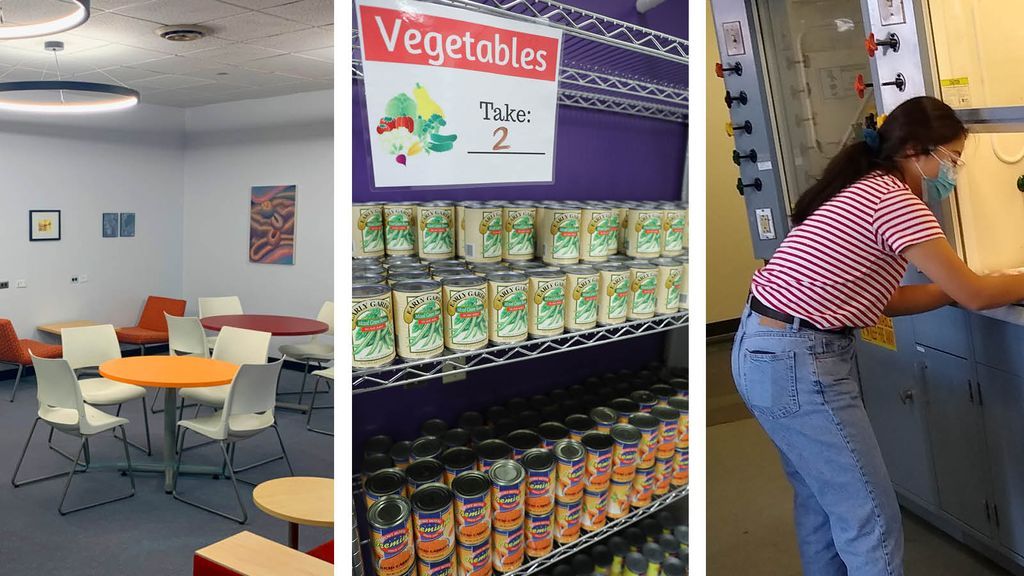 Dear Hunter Community,
I hope this finds you safe and staying healthy. The spring semester is in full swing at Hunter and while most classes are continuing remotely, we maintain rigorous safety protocols to conduct certain classes and activities in person. This includes 47 of our research labs, about 8% of classes, the work of our art students at 205 Hudson, and many spaces to support our students, such as study spaces in the libraries, music practice rooms, and the dormitory at Brookdale. We are grateful to all of our faculty and staff for their efforts to maintain Hunter's standard of excellence in education, both online and on-campus, despite this difficult time, and we are proud of our students for the way they have risen to meet these challenges. As we discuss plans for our gradual return to campus in the fall, please be assured that the health and safety of our community continues to drive every aspect of our decision making. We thank you for your flexibility and understanding as we continue to make these plans and adjust them to the current environment.
Winter Commencement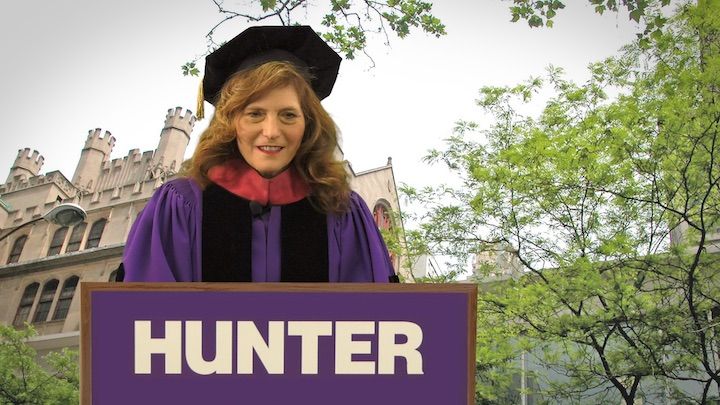 I am pleased to share that, pandemic notwithstanding, Hunter proudly graduated 1,900 undergraduate and graduate students last month - a testament to our devoted faculty and staff's efforts to provide our students with a world-class education through this challenging time.
Hunter celebrated three valedictorians in this class, each of whom earned a perfect 4.0 GPA with all credits taken at Hunter. Two of the valedictorians have been friends since their freshman year at a yeshiva in Flatbush; one is a math major and computer science minor who will go on to be a trailblazing woman in the technology field, and the other, inspired by growing up with a brother (and her triplet!) with special needs, will go on to earn a degree in special education. The third valedictorian is the oldest of five children whose parents immigrated to the United States from Algeria to offer their children a better life. He already completed an internship at Memorial Sloan Kettering in immigrant health and is applying to medical school. You can hear their stories here.
Graduates from this class also include a paramedic who worked on the front lines of the COVID-19 crisis and studied at night to earn his degree in poetry, and, as always, many immigrants who came to Hunter to realize their American dream, including a female fighter pilot who emigrated from India to earn a nursing degree, and a young man from South Korea who served with distinction as a medic in the United States Army and has already been admitted to seven medical schools. For more about their and other extraordinary stories, visit the virtual graduation website.
On Campus at Hunter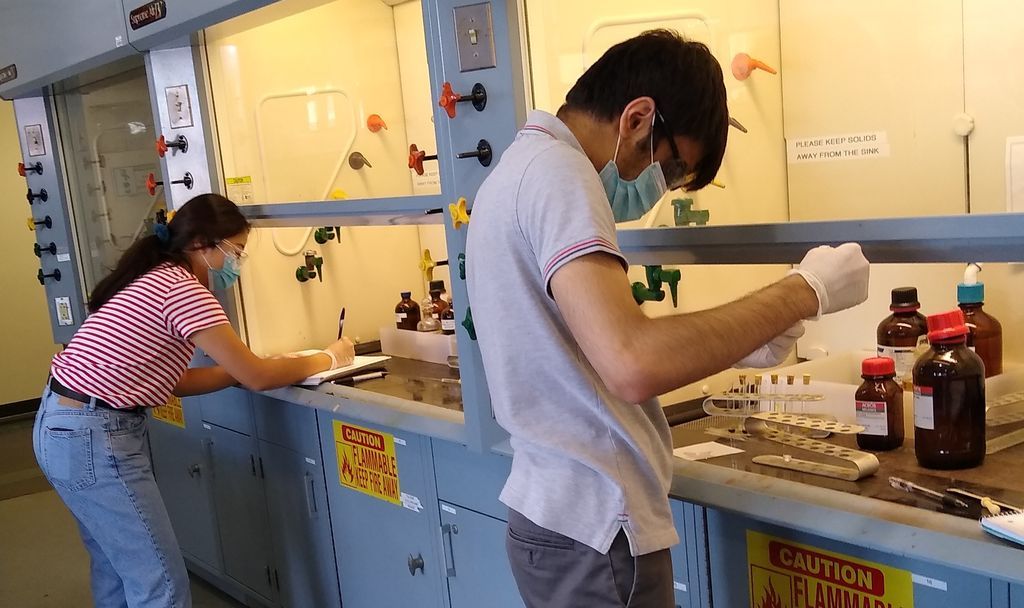 The majority of our activities remain online, but some have returned to campus with extensive safety measures including reduced density and social distancing. In addition, our dorms at Brookdale are open with mandatory testing and social distancing protocols; rooms and financial aid remain available for students who would benefit from having a private space to live and study. Everyone who comes to campus completes a one-time COVID-19 training session on Blackboard and a Wellness Check Survey through the Everbridge mobile app. On campus, everyone is required to wear a mask, spaces are being cleaned regularly and are appropriately ventilated, and hand washing and social distancing continue to be as important as ever.
Looking Ahead: Gradual Reopening
As we look to the future, we continue to keep the health and safety of our community as our first priority. The Chancellor asked us to prepare to bring activities back to campus as vaccination becomes more widespread and case counts decrease. For Fall 2021, we are focusing on increasing the number of classes, prioritizing areas where in-person instruction is very impactful. This includes the science labs at Brookdale, Silberman, and the main campus; the full range of the arts, adding theatre, film, and dance in addition to several studio arts classes that returned earlier this year; and clinical training at Brookdale. In addition, we anticipate bringing back some seminars and small lecture classes across the schools and disciplines. Given the increased safety measures, including maintaining 6-foot social distancing, the space limitations of Hunter's vertical campus will present a challenge in bringing larger classes back to campus. As a result, we expect most large lectures will still be offered online in the fall. We are working with our Focus on Fall Committee, as well as department chairs, program heads, and student leaders to ensure we adhere to the highest health and safety protocols. We will continue to provide regular updates as our planning progresses, and you can visit Hunter's COVID-19 website for more information.
In addition, we are also planning to increase access to in-person student services and spaces. We invite students to share their ideas for fall campus activities and invite anyone interested to sign up to participate in the Focus on Fall Student Advisory Board.
Support for Students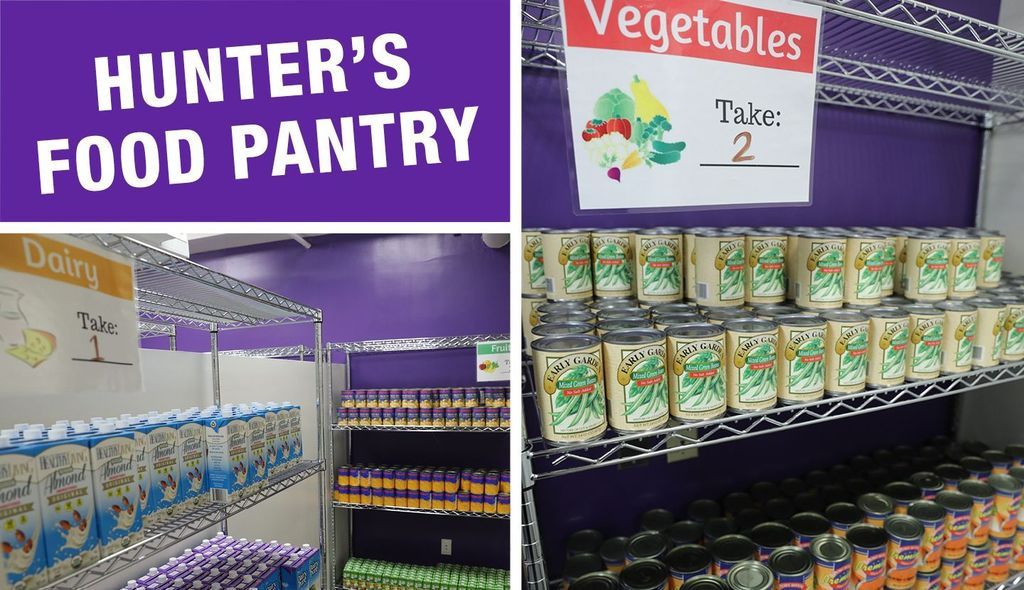 We know this time is still incredibly challenging for our students.   We encourage all students to reach out to their advisors and to the many services, including mental health counseling and financial aid, for additional support. We want to remind students that not having access to technology should not be an impediment to learning. We have more technology available for loan, and we have expanded the program to provide musical instruments for our musicians, equipment for our dancers, and more.  We have raised over $1.3 million to provide emergency funding for students. Our Food Pantries at Brookdale and 68th Street remain open and are now offering fresh produce. There are spaces available on campus for students to study or work, and printers are available on both campus as well.
Resources for Faculty
Our commitment to supporting our faculty's commitment to follow best practices in online instruction remains strong, and we have resources available to help them with technology and additional training and support. Faculty can request technology or equipment that might enhance their ability to teach remotely by emailing the Help Desk to request a technology loan. We continue to offer workshops, virtual Ed Tech office hours for individual support, and faculty-led workshops and discussions through ACERT. You can find the full schedule of workshops, including information about additional resources developed by Hunter faculty and staff to support remote instruction, here. Spaces are available on campus for faculty to teach remotely in the Faculty Resource Center, and faculty may access their offices to retrieve materials. New this semester, in order to support faculty schedules in this challenging time, we have transitioned the Children's Learning Center to now care for the children of faculty and staff who are working on-campus; you can learn more and submit an application here.
Advancing Racial Equity
I am grateful for the continuing work of the Presidential Task Force on Advancing Racial Equity under the guidance of Acting Provost Valeda Dent and Dean for Diversity John Rose, and I was pleased to have the opportunity to meet with several subcommittees to get their midpoint updates. This spring, the Task Force launched programming honoring Audre Lorde; thank you to Professor Jacqueline Brown for her leadership on this initiative. In addition, the Speaking of Justice programming series begun this summer continues. These virtual gatherings have empowered the Hunter community to respond to and advance some of the most urgent conversations happening on our campus, in our city, and in our nation today. If you would like to receive invitations and updates for our programming, please sign up here.
Community Programming
We have continued to sponsor virtual events through our Hunter@Home series, Roosevelt House, Speaking of Justice, and the Distinguished Writers Series to keep our wide community connected to campus. We have highlighted a variety of exceptional Hunter faculty over the last few months such as Joachim Pissarro in conversation with Nari Ward, Arabella Pollack in conversation with alumnus Leon Cooperman '64, and Education Dean Michael Middleton with Hunter professor Gina Riley.  We have more discussions and events planned for the spring, including a talk with sociology professor Margaret Chin about her new book – Stuck: Why Asian Women Don't Reach the Top of the Corproate Ladder – and a special Women's History Month Hunter@Home event on March 25th with two Hunter alumni, OPI co-founder Suzi Weiss-Fischman and Origins co-founder and Estee Lauder executive Daria Myers-Schrange.  You can find more about past and upcoming programs here.
Prestigious Scholarships
Our Newman Office of Prestigious Scholarships and Fellowships remains open, and we encourage students to reach out and faculty to nominate students for upcoming opportunities. This year, we were delighted that two of our recent alumni, Hasani Arnold '19 and Margarita (Margo) Labkovich '17, received Schwarzman Scholarships for a year of studies in global affairs in Beijing. We hope to inspire more of our extraordinary young scholars to pursue these opportunities, and our Prestigious Scholarships Office is ready and willing to help.
The Modernization Goes On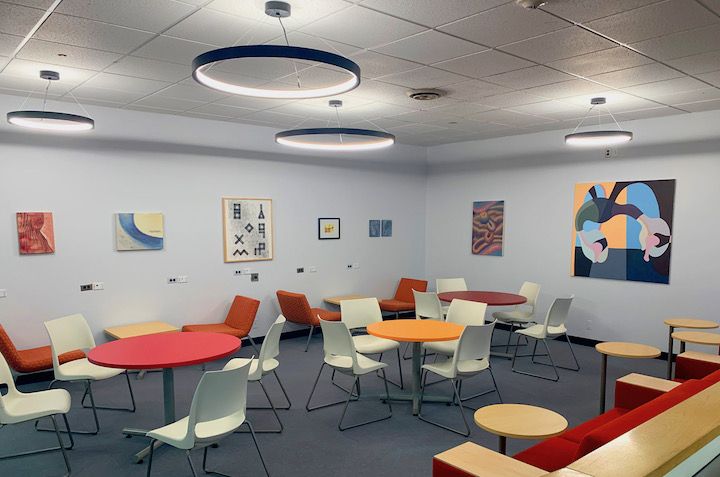 One of the silver linings of the pandemic is that having fewer people on campus has allowed us to speed up several renovations, including a number of very significant projects. In the West Building, we completed the Grateful Auditor Lounges (named after a donation from a long-time auditor) that offer students seating between classes for studying and informal gathering. We are nearing completion on Appel Hall, a state-of-the-art music performance space. We will shortly launch construction on the next stage, the fifth floor, of our ambitious Cooperman Library renovation and soon after will start the Baker Link project that will connect Baker Hall to the main 68th Street campus with a sky bridge. The West Plaza is being completely redone and significant repairs to a number of roofs and facades on the main campus are underway.
Budget Update
While the challenges continue, we were gratified that the current planned reduction of Hunter's tax-levy budget is 5% rather than the 20% originally anticipated. We continue to work with programs and departments to meet this reduction target. As many of you know, Hunter has also been allocated $19M in CARES Act funding, half of which ($9.5M) has already gone directly to students. Most of the remaining funds will be used to cover pandemic-related expenses over the last year, such as PPE, technology, cleaning, facilities improvements, and facilities and dormitory costs. We are also expecting additional guidance from CUNY soon about other allowable uses for these funds. Because of the extraordinary work of our faculty and staff, our enrollment has remained strong, which has helped to bolster our finances. Nonetheless, the pandemic has created uncertainty and stress for our financial outlook. We are meeting with the Senate Budget Committee to share information and updates, and we expect to have more definitive information once the state budget is released in April.
***
As we begin a new semester that will be full of significant challenges and, I am confident, great achievements, I ask everyone to keep Hunter's motto—Mihi Cura Futuri (The Care of the Future Is Mine)—always in mind. Our dedication to learning has grown and flourished ever since our founding 151 years ago. That dedication—and our enduring commitment to caring for the future—will help us remain a strong, unified, and resourceful community. Our city, state, and nation will need a period of healing in the wake of both the pandemic and the conflicts that have shaken the country in recent months. Working together, just as we always have done, the Hunter community will emerge stronger than ever, while making its own significant contribution to this rebuilding process.
Best wishes for a productive semester, and my deep appreciation for all you do for Hunter,
Jennifer J. Raab