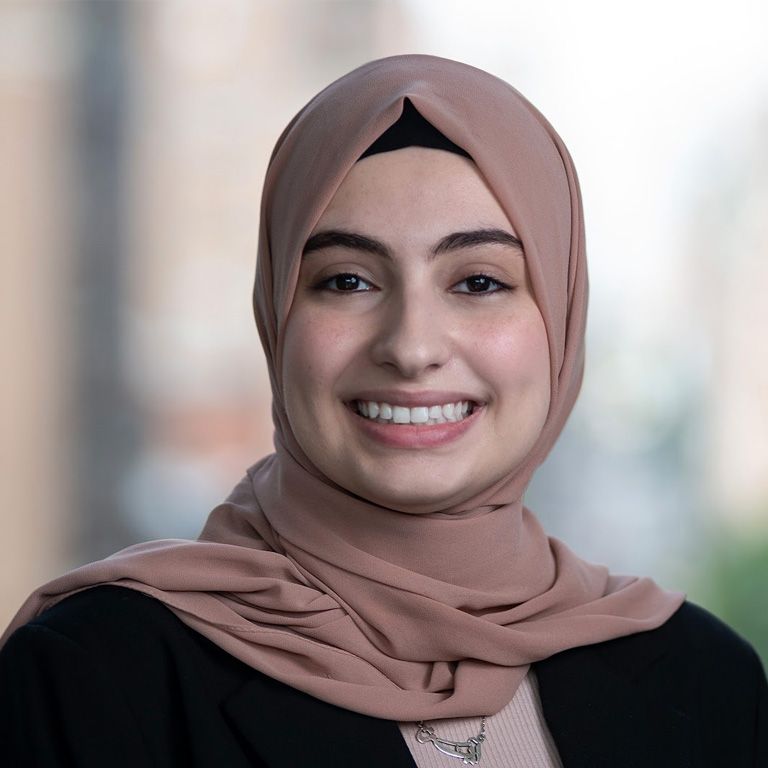 Ayah Ahmad
Lab PI & Mentor: Jonathan Maltzman, Stanford University
Major: Biochemistry, Human Rights
Ayah Ahmad is a fourth year student at Hunter College CUNY in the Macaulay Honors College program. She is pursuing a BA degree in Biological Sciences as well as a minor in Human Rights. She aims to matriculate to medical school because becoming a physician would enable her to channel her commitment to community service and passion for the sciences into a career to help those in vulnerable situations get the help they need. She has gained a deep and profound appreciation for human life and healthcare through her personal and professional experiences and is pursuing research in order to better understand the implications of disease on the human body from an alternative perspective. Upon completion of her undergraduate studies, Ayah intends to further her knowledge of biological studies and progress in her academic journey as an aspiring physician. In the lab I identify and investigate novel therapeutic treatments for Alzheimer's disease using drug repurposing.