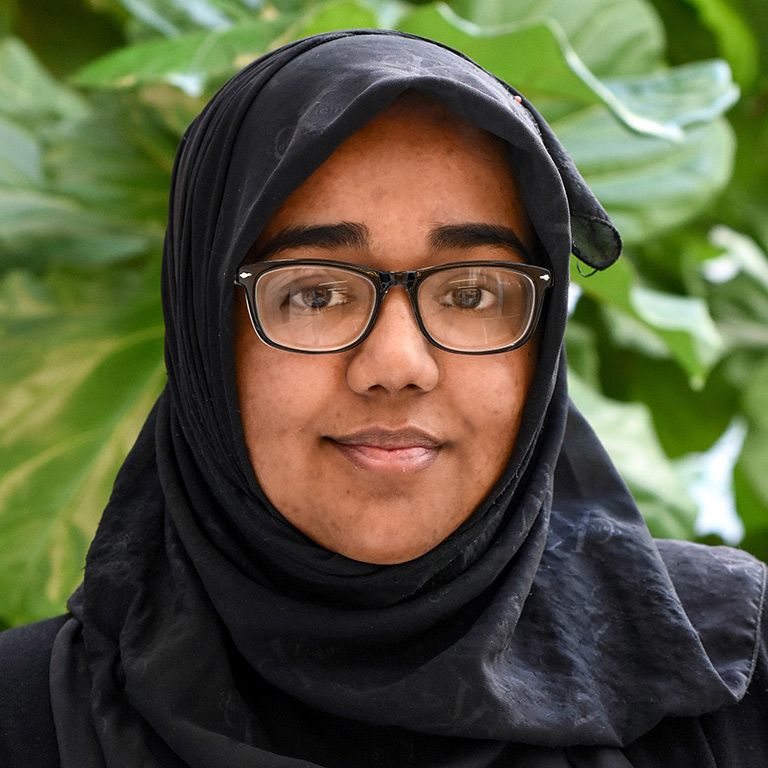 Jannatul Ahmed '21
Major: Psychology, Economics
Research Institution: Rockefeller University
Jannatul Ahmed is a third-year student at the Macaulay Honors College at Hunter College CUNY. She is on the pre-medical track pursuing a double major in psychology and economics. Jannatul is a recipient of the Horace W. Goldsmith scholarship and the John P. McNulty scholarship. The McNulty scholarship allows her to work at Rockefeller University in the Laboratory of Neurogenetics of Language under Dr. Erich Jarvis, where she uses mouse models to investigate behavioral aspects of learned vocalizations.
Jannatul's interest in vocalization abilities stems from her love of singing and learning new languages. She is currently working on behavioral experiments involving operantly training mice to vocalize when given a stimulus to do so. She is working with the Feeding Experimentation Device, Raspberry Pis, and Python to engineer a system that would allow for automated mouse vocalization recording and reward dispensal. She is also adapting a Python version of an Excel script that the lab currently uses to analyze mouse vocalization recordings.
Jannatul joined the Jarvis Lab in October of 2018 and plans to work there until the end of her undergraduate career in June 2021. She also volunteers in the Maternity Postpartum Unit at Weill Cornell and the Teen and Young Adult Program at Memorial Sloan Kettering Cancer Center. She serves as a Science Research Mentoring Program (SRMP) Ambassador at the American Museum of Natural History where she mentors current students in SRMP, the high school research program that Jannatul participated in. She also volunteers with the Council on American-Islamic Relations where she is involved with outreach and photographing events. On weekends, Jannatul tutors at Kweller Prep Manhattan where she teaches SHSAT and regents classes.
Jannatul intends to apply to medical school at the end of her senior year and she is interested in continuing to do research in her gap year and throughout her medical career.