Student Alert: Email Scam Going Around.
Students, please be on guard for an email scam offering jobs for high pay and little work. Read More.
Campus Tours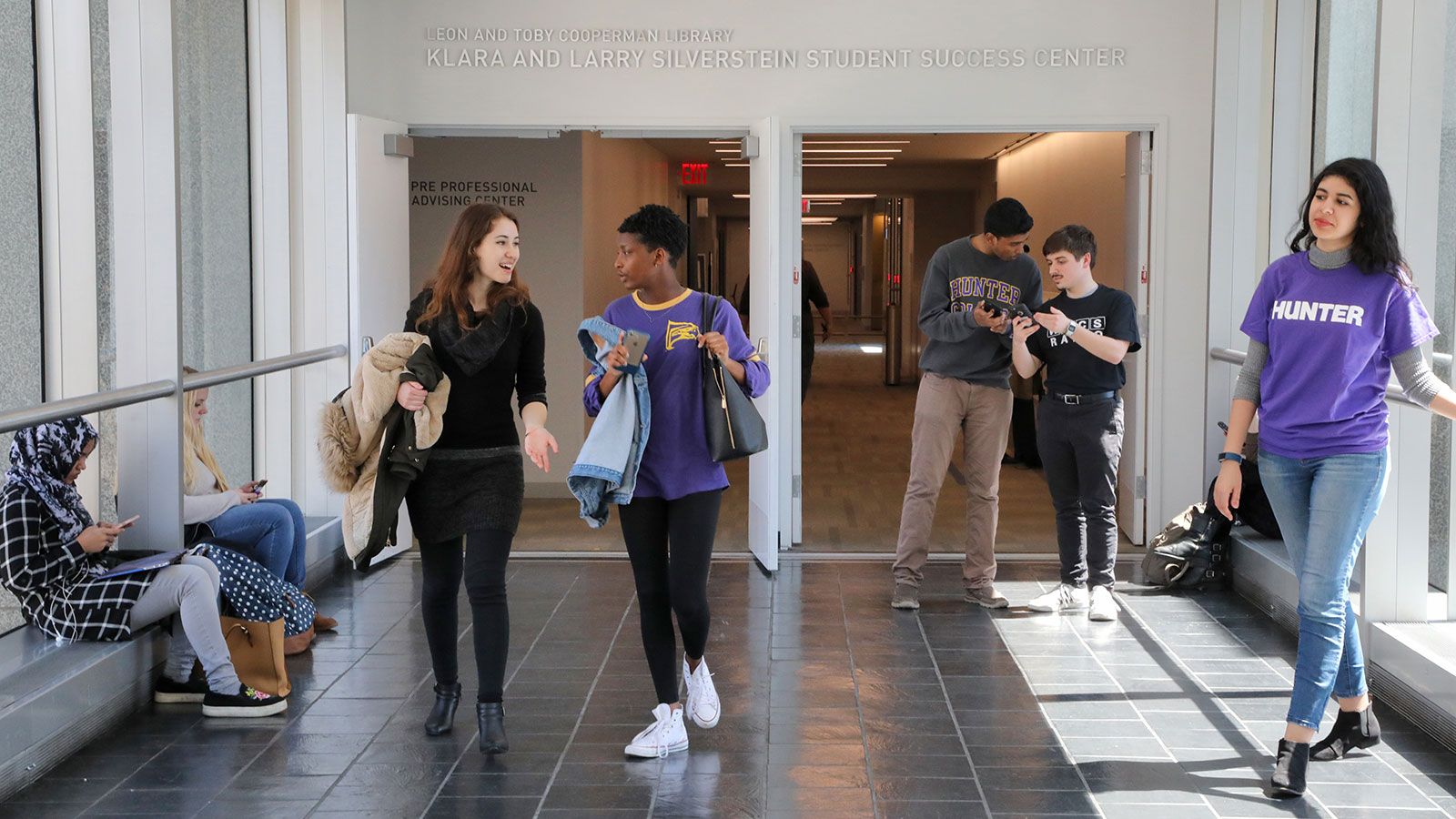 We are excited that you are interested in learning more about Hunter College. We are offering in-person info sessions, campus tours, and a variety of virtual options for you to see what makes Hunter College in the heart of NYC so great!
Explore Academic Programs
With over 70 academic programs across six different schools, we are thrilled to offer our future students an opportunity to learn more about their specific interests. More programs and events are added throughout the semester, so make sure to check back to see if your academic interest pops up if you do not see it on the schedule yet!
View Schedule
Counselors, Advisors and Partners
High School Counselors, Transfer Advisors, & Community Partners
Hunter College has created a page specifically for our partners. Please visit the High School Counselors and Transfer Advisors page for more info on campus tours.
Learn more about Group Tours at Hunter