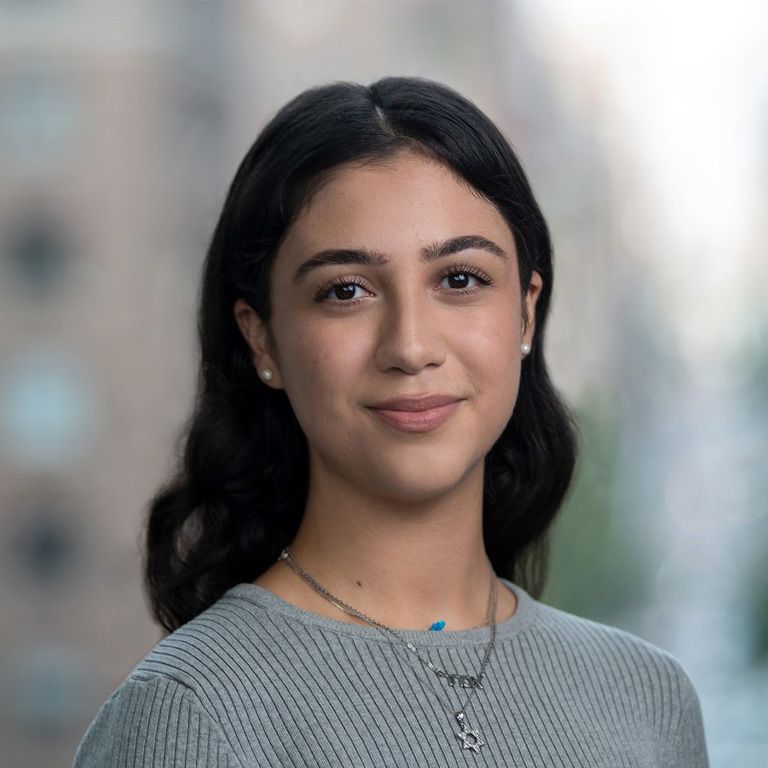 Asia Akperov
Lab PI & Menter: Ross Levine, Dr. Wenbin Xiao, MSKCC
Major: Human Biology, Chemistry
Asia is a fourth- year student pursuing a degree in Human Biology (BA) and a minor in Chemistry. In addition to the McNulty Scholarship, she is a Hunter Athena Scholar, and the recipient of the Eva Kastan Grove and Peter Vallone scholarships. At the Levine lab, her current focus involves conducting research on cell cultures aimed at studying specific genetic mutations. The ultimate goal is to translate this knowledge into clinical treatments for Acute Myeloid Leukemia. Apart from her responsibilities at the Memorial Sloan Kettering Cancer Center, she has also dedicated her time to volunteering for NYU Langone's SBIRT-OEND study. This study aims to assist patients at Bellevue Hospital who are dealing with substance use disorders. Upon completion of her undergraduate studies, she intends to apply to medical school and progress toward a career as an emergency medicine physician. Her specific interest lies in addressing health equity by merging medicine with her background in sociology. This interdisciplinary perspective is rooted in her strong commitment to both the progression of medicine and human rights.