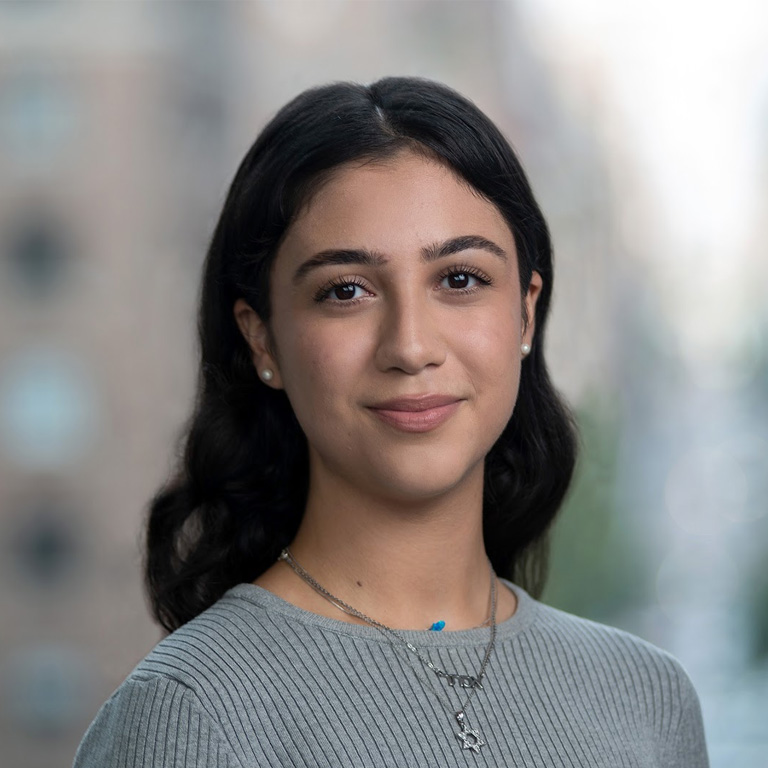 Asia Akperov
Lab PI & Menter: Ross Levine, Dr. Wenbin Xiao, MSKCC
Major: Human Biology, Chemistry
Asia Akperov is a third year student at Hunter College where she is pursuing a degree in Human Biology (BA) and a minor in Chemistry. She is the recipient of the McNulty scholarship, which has allowed her to engage in research on blood disorders at Memorial Sloan Kettering Cancer Center. In addition to McNulty, Asia is also a part of the Athena Scholar Program and Eva Kastan Grove Scholarship at Hunter College. In her studies, she is focusing on Biology and Chemistry on the pre-med track while paying close attention to public health and health disparities which are a particular interest of hers. Previously, Asia has worked as Research Associate at Bellevue Hospital's Emergency Department for the SBIRT-OEND (screening, brief intervention, referral to treatment, opioid education, and Naloxone distribution) study conducted by NYU Langone's Robert, O. Perelman Department of Emergency Medicine. Upon completion of her undergraduate studies, she intends to apply to medical school to further her knowledge of medicine and progress toward a career as a physician.