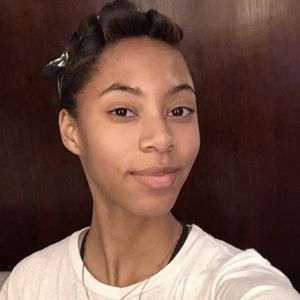 Ariane Terrell
Ariane Terrell is a theatre major and a media studies minor with a concentration in emerging media.
Ariane is interested in pursuing a career in stage management for theatrical productions. Her previous experience includes an internship in production management at The Public Theatre, along with stage manager and assistant stage manager work for Hunter College productions, such as Mother Courage and the current CoLab production of Eurydice.
Ariane also worked as stage manager for the one-man production of The Unicorn that Discovered Self-Love, presented by Showdogs, a theatre group created by CUNY alumni. She was also a 2020 St. George's Society scholarship recipient.
During the spring 2021 semester, Ariane interned at Rattlestick Playwrights Theater as a producing intern.